If you see an advertisement for an online casino, they will likely trumpet that they offer games like slots, roulette, blackjack and poker as if it is a big deal. But, in truth, doesn't every casino offer these games? Wouldn't it be a surprise if an online casino didn't stock these genres of games?
The thing is: It's probably more important to ask who makes the games? Rather than wondering which types of games are available. By making the games, we mean software developers; the brains behind the best casino games.

Casino software developers, or software providers, are the backbone of the online casino industry. A good way to think about them is like movie studios, whereas casinos are like the cinemas that show the movies. Could you imagine you owned a cinema that did not show movies from Disney, Warner Bros., Marvel, Dreamworks, Paramount, Fox and Universal?  That's what running an online caisno would be like without some of the big-name software providers.
But who are they? And who excels in which area? Below we provide a handy overview of which software providers you should be looking for at an online casino:
Best Slots Developers 
Playtech, NetEnt, Blueprint, Microgaming, Big Time Gaming, IGT, Play N'Go, Pragmatic
Everyone will have different preferences when it comes to slot games. For instance, the games created by Playtech have a very different feel to the more traditional slot machine design of most IGT games. Playtech is known for offering thrilling themes and giant jackpots with slots online at casino.com/in, as well as other top sites. NetEnt, too, is usually picked up by the most popular casino operators. Its games have a unique feel, with the Swedish developer often ripping up the rule book when it comes to gameplay. Of those listed above, Big Time Gaming and Blueprint are arguably the up-and-coming developers, creating some of the hottest trends. Microgaming can boast of being the first developer of online casino games, launching titles back in the mid-1990s when the internet was starting to take off. Today, it boasts the largest library of casino games.
Best Virtual Table and Card Games
NetEnt, Microgaming, IGT and Playtech
A little bit of repetition here, as some of the best developers for games like blackjack, roulette, poker and baccarat are top slots makers too. It's important to point out that there isn't the diversity in the design of the games like there is with slots. However, the important element is a trust that the virtual casino game reflects the real world. The quartet mentioned above, and a handful of others, have painstakingly worked to create games that mimic all aspects of a real casino. In terms of payouts, for example, you can be sure that playing roulette offers just as much chance of success as it would if you were to spin the wheel in a real, land-based casino.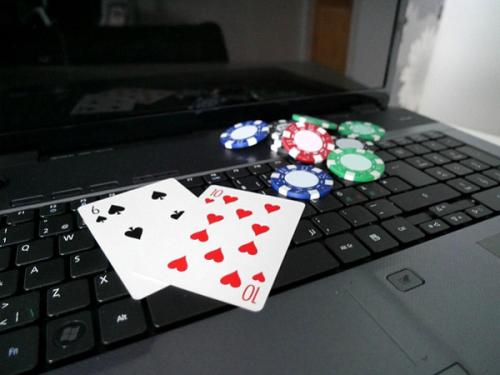 Best Live Casino Games 
Evolution, Playtech, NetEnt Live, Authentic Gaming, Extreme 
Live casino games, which feature real dealers and are streamed to your device, is a growing trend in online casino. The games were first rolled out in the middle of the 2010s, and they have since evolved to become a separate genre of online gaming. Evolution is the clear market leader, and it has been lauded for creating games that go beyond the traditional card and table games. The other four on this list also offer an authentic live gaming experience.
Best Miscellaneous Games 
NYX, Playtech, Eyecon, IGT, Gaming Realms, Barcrest
Beyond the standout games, top online casinos will also have plenty of games that fall into more miscellaneous categories. These could include Slingo, bingo, scratchcards, arcade games and video poker. You will notice that Playtech appears on our list once again, but that's normal given it is the world's largest provider of online casino software.