Netflix is an awesome streaming platform, but what'd make it even better is if you could watch all the titles on the site worldwide. As it stands, you're stuck with your country's content library. And if it doesn't have the title you want to watch, tough luck.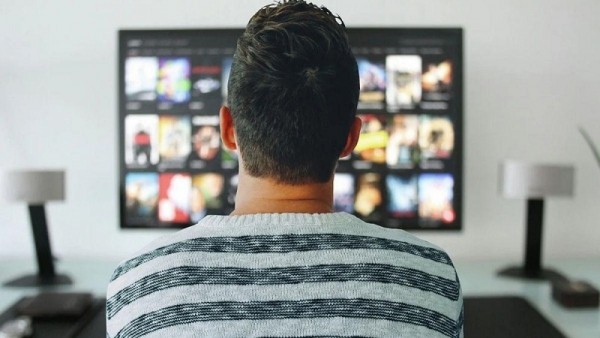 That's a real shame, really, since some of the best shows are only available in specific countries. If you use StreamCatcher by ProPrivacy, you can see that Dexter, Shameless (U.S.), and The Tudors are only available in the US, and that Doctor Who and It's Always Sunny in Philadelphia can only be watched in the UK. If you want to check another series, just use that tool and it'll tell you which countries it's available in.
Why all the geo-blocking, though?
Well, it's because Netflix doesn't own most of the content on its site. Due to that, it has to license it from copyright holders. Unfortunately, that doesn't automatically mean they'll get the global rights. If you'd like to learn why and find out how to unblock Netflix content, keep reading.
Why Can't Netflix Always Get Global Rights?
Usually, it's because the rights aren't for sale, or because the copyright holder already sold the rights to a different streaming site or TV network.
Dexter is a good example of that. Netflix can only air it in the US because they only have licensing rights for that country. They can't stream it in the UK, for instance, because it seems that Sky has the rights to the show there (Dexter is available on Sky and NOW TV).
Besides that, Netflix's analytics also have a part to play. Even if the global rights for a title are available, Netflix won't buy them if their data shows that people in certain countries won't be interested in the show or movie. Licensing content is one of the biggest expenses for Netflix, so they can't afford to make large investments that don't have a positive ROI (subscription renewals, reduced churn, and new users).
It sounds unfair for you, true, but there's nothing Netflix can do about that. If they start buying global rights for every single title without taking analytics into account, they'll go bankrupt pretty quickly.
Why Are Some Netflix Originals Geo-Blocked?
You're probably thinking of shows like Orange Is the New Black or Lilyhammer. Netflix owns the copyright for those shows, so it should be able to freely stream them worldwide, right?
Normally, yes. But here's the problem – Netflix sold the licensing rights for those TV series to different sites and TV network when they came out. They did that because Netflix wasn't available in as many countries as it is today.
It sounds weird, but it was the right move. By doing that, Netflix secured more marketing and profit for themselves.
But now that Netflix is available in pretty much every country, they can't stream their original programming in places where they don't own the licensing rights anymore. They can buy them back to solve that issue, sure, but that's not 100% likely to happen. Here's why:
When the rights expire, the current owners might want to renew them. And they might have priority over Netflix.
The current right holders might ask for absurdly high prices.
Netflix's data mining shows that people in those countries are no longer interested in their Originals.
How to Unblock Netflix (Quick & Simple Solution)
Netflix using geo-blocks makes a bit more sense now, but that doesn't mean you need to put up with it. There is a pretty simple way to circumvent their geo-restrictions – just use a VPN.
If you don't know what that is, it's an online service that stops Netflix (and other sites) from seeing your geo-location. It does that by routing your traffic through a VPN server that sits between your device and Netflix, like so:
You ???? VPN Server ???? Netflix
Because your traffic goes through the server, Netflix will think it's actually coming from it. So it will only see the VPN's IP address. Since IP addresses reveal geo-data (what country and city you are from), Netflix will only see the VPN server's geographical location.
How to Use a VPN with Netflix
It's really simple – just follow these four steps:
Subscribe to a good VPN. To find one, we recommend using StreamCatcher by ProPrivacy. It tells you where Netflix titles are available, and which are the best Netflix VPNs.
Download the provider's app to your device, install it, run it, and use it to connect to a server. NOTE: The server has to be in the same country as the title you want to unblock (the UK for UK-only titles, for example).
Head to Netflix and log into your account. Alternatively, look up the title you want to watch on Google (like so: "Netflix Doctor Who").
Start binging your favorite content as much as you want!
Why Can't I Unblock Netflix with My VPN?
Currently using a VPN and keep seeing this page?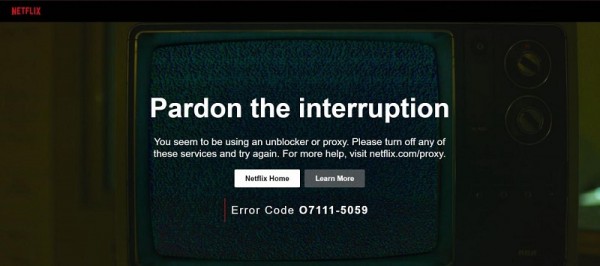 That's the Netflix proxy error. You'll see it if Netflix detects you're using a VPN.
Unfortunately, if that happens, it means the VPN you're using isn't good at unblocking Netflix. That basically means the provider isn't refreshing its servers' IPs fast enough to avoid detection. You should consider switching to a different one that does that.
If you don't want to do that, though, try these tips to see if the error goes away:
Restart the VPN connection and/or app.
Connect to a different VPN server.
Clear your browser's cookies and use incognito mode.
Update your VPN app.
Try to get a dedicated IP address.
Have Anything to Add?
If you know more about how Netflix licenses content and why it can't often get global rights, please let us know in the comments below. Also, if you know other unblocking methods that work with this site, go ahead and tell us about them.