As a small business owner, you always look for ways to improve efficiency and streamline operations. One technology that's gaining traction in the business world is voice AI assistants. These virtual assistants use natural language processing to understand and respond to voice commands, making them a valuable tool for small businesses. This blog will explore the benefits and features of voice AI assistants and why you should consider incorporating them into your business operations.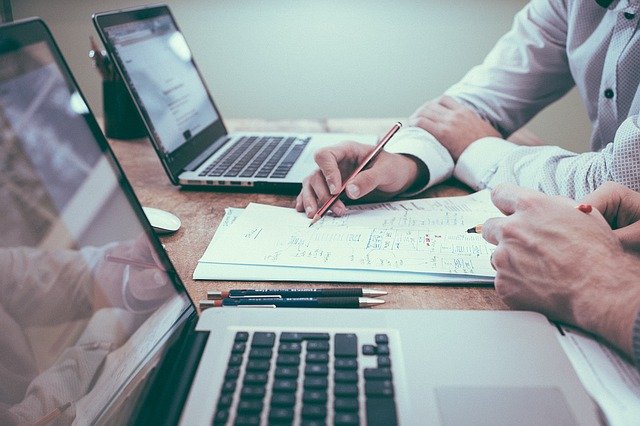 Enhanced Customer Experience
First and foremost, a voice AI assistant can provide an enhanced customer experience. Imagine your customers getting the information they need without navigating a complicated phone system or waiting on hold for a representative. Such an artificial intelligence partner can quickly and efficiently respond to common customer inquiries, such as business hours, directions, and product information. This saves your customers time and shows that the company is forward-thinking and customer-centric.
24/7 Availability
One of the advantages of a voice AI assistant is that it can be available 24/7. Unlike a human receptionist, a virtual partner can work around the clock, assisting and answering questions even when your company is closed. It can be particularly useful for businesses operating in different time zones or with customers in different parts of the world. With this artificial intelligence, customers can always get the necessary information, no matter when they call.
Improved Efficiency
Another benefit of a voice AI assistant is improved efficiency. With such a virtual associate handling routine tasks such as answering calls and directing inquiries, your staff can focus on more complex and strategic tasks. This can lead to increased productivity and overall business success. This artificial intelligence can handle multiple tasks simultaneously, allowing your business to handle more inquiries and requests.
Personalised Service
One concern some businesses may have about using a voice AI associate is the fear of losing the personal touch that comes with human interaction. However, a virtual associate can provide more personalised service. With natural language processing, it can understand and respond to individual customer inquiries, providing customised responses and recommendations. This can help your business build stronger customer relationships and provide more tailored solutions to their needs.
Cost Savings
Implementing a voice AI assistant can also lead to cost savings for your business. Hiring a human receptionist can be expensive, especially if you need someone to work outside regular business hours. With a virtual assistant, you can get 24/7 coverage without the added cost of hiring an additional staff member. Additionally, such an artificial intelligence assistant can handle a high volume of inquiries and requests, reducing the need for additional staff to handle routine tasks.
Easy Integration
Integrating a voice AI assistant into your business operations is also easy. There are a variety of virtual assistant software options available that can be customised to meet your specific business needs. Additionally, artificial intelligence assistants can be integrated with your existing phone system or website, making it easy for customers to access the necessary information.
Advanced Analytics
Finally, this digital assistant can provide advanced analytics that can help you better understand your customers and improve your business operations. With the ability to track customer inquiries and responses, you can gain insights into customer preferences and behaviours. This can help you make more informed business decisions and provide a better overall customer experience.
Conclusion
In conclusion, incorporating a voice AI assistant into your small business operations can provide numerous benefits, including enhanced customer experience, 24/7 availability, improved efficiency, personalised service, cost savings, easy integration, and advanced analytics. With the capability to handle routine tasks and provide customised responses, a virtual assistant can help your business operate more efficiently and provide a better overall customer experience.