Although being a web designer may entail creative and technical skills, you will also need to know the fundamentals of marketing to accelerate the growth of your web designing business. To attain more work and more clients, you will have to differentiate yourself from other competitors in the industry and make yourself known.
How? You and your unique brand is already a differential factor. You may have the best skills and talent in the industry, but without marketing yourself to your customers, no one will be aware of your work, or even of your existence. Here is why taking a professional course in marketing will ensure that you can capture all the benefits of a marketer and incorporate marketing to improve web designing business.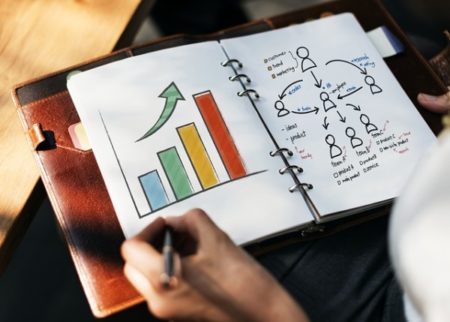 Market your personal brand
As a web designer, you will need to raise awareness of your brand to gain more clients and business. You will need to create a personal brand story and develop a unique impression for your clients. Develop your portfolio by combining your best previous works to display to future clients. You may also wish to exhibit this by developing a website for yourself that reflects you and your business. You will need marketing skills to promote your website and to gain clientele. Take a marketing course through Upskilled to gain an in-depth and comprehensive understanding of a specific or general area of marketing to assist your success as a web designer.
Understand your own target market
To market your website, you will need to know you are you targeting. Where will you be able to find your new potential clients? Which social medias, forums or websites do they frequent? What is the best way to reach out to them and market to them as a credible supplier? Developing a strong rapport with a client will allow you to have continuous business as well as a higher opportunity to be referred to other clients.
Better understand a client's needs
You are designing to align to various visual and aesthetic appeals. If you understand the preferences of numerous and different target demographics, you will better understand their visual liking to website layout and styling. You will also gain a better knowledge on their behavioural traits and approaches to target such consumers.
Blogging and content creation
A great way of gaining greater exposure and awareness of your brand is to create an online blog and generate articles. You can use this opportunity to share your stories relating to your career, tips and advice and share your opinion on the latest industry trends. Not only can you develop discussions with other web designers, but you can also gain connections and build rapport with potential clients who are interested in your content.
Search engine optimisation (SEO) is optimising your website to appear in a higher rank in the results of search engines such as Google. You can use your blog's articles as a way for people to enter your site and be linked to your site's product page. You can also gain traction from paying other blog websites to link their content to your website.
Social media will become your favourite tool to promote yourself to your target audience. You can gain free promotion and publicity depending on your own efforts that you invest into your content and how regular you post the content. Ensure that you use a range of social media platforms that allows you to reach out to your demographic. You must also make sure that the content that is posted on each social media is consistent to ensure a credible brand image. You will also need to measure the analytics to compare social media data to identify what areas are effective which require further improvement.
No matter how large your web designing company is, or whether you are an individual web designer, it's not too late to enrol in a marketing course to maximise your clientele and gain greater business. What marketing skills will you wish to develop to become a successful web designer?