If you already run a WordPress plugin and you want to sell products online then you need to set up an e-shopping platform for your customers. WordPress has a solution of almost everything through single click install plugins, using a combination of E-Commerce themes and plugins, you can have your online store up and running in no time at all.
Ecommerce for WordPress has become common enough that it's often not just enough to have a well-functioning eCommerce site, you've also got to incorporate the right plugins and features to increase conversions and functionality on the site.
In this article I have collected the top 5 of best WordPress eCommerce plugins, these WordPress plugins will help you promote, sell your products and create an e-commerce site for your business quite easily.
eShop is a free full e-commerce system plugin that has a number of features. The admin area of the plugin is customizable and provides multiple ways to list products and shipping options. The admin area is simple to use and adding products, reviewing products and checking stats couldn't be any easier.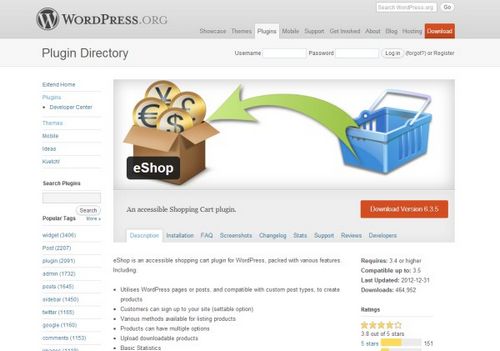 Compared to e-shop, WP e-commerce is one of the most used out there in the world. It provides a wide range of payment options including Manual (cheques), PayPal etc.

Cart66 has a free version called Cart66 Lite, as well as professional additions. The free version offer he basic e-commerce features like order management, recurring payments, subscriptions, support for multiple currencies, customizable email reports, and more.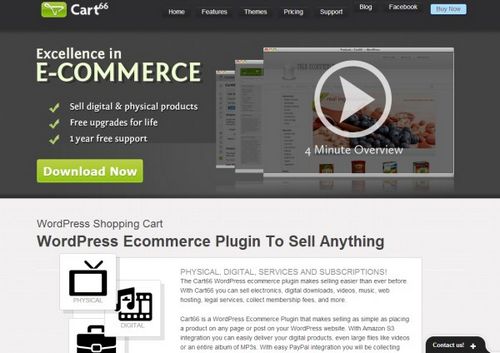 The main feature of this plugin is the possibility to integrates with the E-Commerce Woothemes for WordPress. One of its biggest strengths however is the reporting feature. You can get everything from sales reports, customer reports, and inventory reports all available in the dashboard.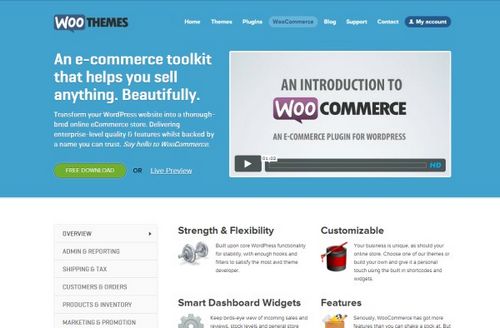 Ecwid is a full-featured shopping cart and an e-commerce solution that can easily be added to any blog or Facebook profile. It offers the performance and flexibility you need, with none of the hassles you don't.