In our increasingly digital world, where every interaction produces a snippet of data, the art of managing this data effectively has become a business imperative. Database management is the backbone of our data-centric environment, equipping organizations with the tools to decipher the mountain of data they gather, thereby enriching the decision-making process and informing strategy.
This post sets out to delve into the top ten reasons why database management might just be the dynamic and satisfying career you've been seeking.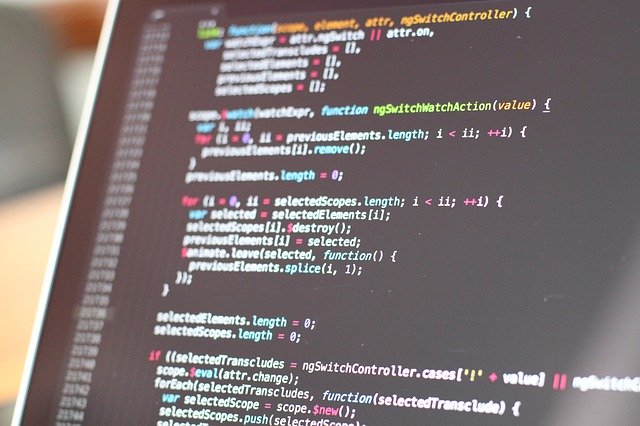 High Demand for Database Professionals
With data playing an increasingly important role across industries, companies require qualified professionals to manage databases and leverage data effectively. According to the U.S. Bureau of Labor Statistics, there were over 1.4 million data and analytics job postings in 2021. However, many companies struggle to find database professionals with the right mix of technical and business skills.
This talent shortage has created ample job opportunities for those trained in database management. Given the rapid growth of data, the high demand for database administrators, managers, and architects will likely persist for years to come.
Salary and Compensation
A major attraction towards a career in database management is the appealing remuneration. As per data from the U.S. Bureau of Labor Statistics, the median database job salary for professionals was a significant $96,710 in 2021. This outstrips the median wage for all other occupations substantially. Moreover, the top percent of database administrators took home upwards of $151,400, suggesting considerable potential for financial progression.
A career in database management is as much a pathway to financial rewards as it is an intellectually invigorating pursuit. And, with the mounting demand for professionals in this domain, it can reasonably predict a continuing upswing in the database job salary.
Broad Range of Industries
Professionals with database skills are sought after across a wide range of industries, from finance and healthcare to retail and technology. Most large companies rely on complex database systems and need experts to design, implement, secure, and troubleshoot these systems.
Database management provides industry-neutral, transferable skills applicable in any sector where data is collected and leveraged for operations, analytics, and strategic decisions. This versatility provides more career flexibility and options.
Variety of Work
Professionals in database management get exposure to diverse projects and responsibilities. In any given role, they may design databases, integrate data from different sources, write complex queries to extract insights, optimize system performance, implement security measures, migrate legacy systems to the cloud, provide data analytics services, and more.
This variety of work makes the job more intellectually stimulating and can accelerate learning. Database managers also get opportunities to work cross-functionally and interface with stakeholders across technology, business intelligence, engineering, and executive leadership roles.
Opportunities for Career Advancement
Database management offers clear pathways for career progression, from entry-level database developer roles to database architect, manager, and executive positions. As professionals gain more experience and technical expertise, they can take on leadership roles, manage larger and more complex database systems, and provide guidance on data governance and strategy.
Each step in this career progression not only brings with it increased responsibility but also offers the chance to make significant impacts on an organization's data strategy. More advanced roles require a greater understanding of business strategy, as well as honed leadership skills. Additionally, as you rise through the ranks, the potential for increased remuneration grows, making database management a highly rewarding career path.
Constant Learning and Skill Development
To stay relevant in the database field, continuous learning is a must, given how rapidly technology evolves. Professionals must constantly expand their skills and keep up with trends in SQL, NoSQL databases, data security, cloud migration, data warehousing, business intelligence, and more.
While challenging, this need for constant upskilling keeps the job interesting and ensures professionals build a highly coveted skillset. Employers also often provide training opportunities and support certification attainment.
Increasing Importance of Data
For any modern business, data has become the most vital asset to unlock growth and competitive advantage. Companies rely on data-driven insights to improve operations, better understand customers, personalize services, mitigate risks, and guide strategy.
This means database professionals sit at the heart of key business decisions and play an integral role in enabling data-informed growth and innovation. As data analytics continues permeating every function, database skills will become even more critical for businesses.
Impact on Business Performance
Effective database management and governance directly impact business performance. When data systems run smoothly, critical business processes can operate efficiently. When data is properly organized, secured, and accessible, business leaders can extract timely insights to identify new opportunities and threats. When databases are scalable and optimized, companies can innovate faster.
Thus, database professionals help ensure data integrity, continuity, reliability, and optimal use across the business, driving cost savings, productivity, revenue growth, risk management, and strategic goals.
Job Security
The mission-critical nature of managing corporate data assets for optimal use makes database administrators and managers highly valued and secure professionals. Company executives depend on data availability and integrity to drive the business.
Database professionals skilled in ensuring 24/7 availability, quick disaster recovery, and compliance provide tremendous hard-to-replace value. Developing deep expertise in a company's unique database infrastructure over the years makes professionals even more indispensable. With data only growing in importance, job security for database roles will remain strong for the foreseeable future.
The Intersection of Technology and Business
Database management sits at the intersection of technology and business, blending hard technical skills with softer business acumen. Professionals must master complex database technologies while also understanding business needs and processes to drive data-centric solutions.
They get insights into the strategic priorities of every function and department. For those interested in technology's application for business impact, database management provides a fulfilling career path.
Conclusion
In today's data-first economy, pursuing a career in database management offers many rewards. Organizations will continue relying on skilled data professionals to help manage their most valuable asset data. For job seekers, database roles promise strong demand, lucrative pay, exciting work, advancement potential, and the opportunity to enable data-driven business success. If you are interested in a future-proof technology career at the intersection of business and IT, look no further than database management.
Read Next: Fix The NVIDIA Control Panel Missing Options In Windows 10