The police have a lot of responsibilities and it's little wonder that technology has become an increasingly vital partner in and out of the field. As organizations like the National Police Association will tell you, efficiency, effectiveness, and transparency are key, and leveraging technology is a way to streamline such processes.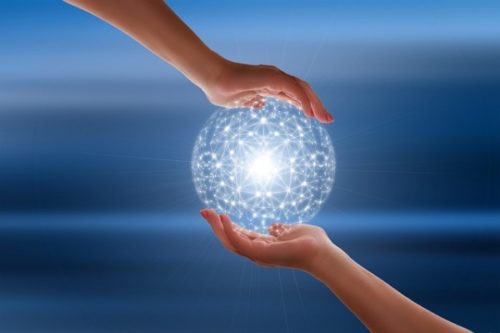 How? Here are 3 common technologies the police use to help.
Body Worn Cameras
Body-worn cameras (BWCs) have become an indispensable tool for law enforcement, and here's why: as officers go about their duties, they wear these compact devices on their uniforms, continuously recording both audio and video. This means that during any interaction with the public, from routine traffic stops to more complex situations, the BWCs are rolling, capturing valuable footage.
For example, if a police officer pulls over a driver for a suspected traffic violation, the BWC captures everything—what the officer says, what the driver says, the entire sequence of events. Then, primarily in cases where disputes arise or questions about an officer's conduct are raised, this footage means an objective record that can be used in investigations and court proceedings.
It's a win-win situation that means transparency for the public and accountability for the police force.
Crime Mapping and Predictive Analytics
A major part of police work is crime prevention and so crime mapping and predictive analytics have been particularly transformative for the way law enforcement fights crime.
Here's how it works: Law enforcement agencies gather and analyze historical crime data using Geographic Information Systems (GIS), creating detailed maps that show where crimes have occurred and identifying areas with higher crime rates.
To illustrate, say in Apple City, the police have historical data showing that a particular neighborhood consistently experiences a spike in burglaries during the holiday season and predictive analytics solidly backs up this discovery. So they assign more officers to patrol that neighborhood for targeted crime prevention strategies during the holidays. This data-driven approach means proactively helping to reduce the number of burglaries in that community, making for a safer, more enjoyable holiday season.
License Plate Recognition (LPR) Systems
As the road is a major destination of crime, License Plate Recognition (LPR) systems are particularly valuable high-tech tools for identifying vehicles, and thus crime, with systems made of specialized cameras and optical character recognition software that can quickly scan and read license plates on passing vehicles. It's how a lot of crimes involving stolen vehicles, and traffic violations are solved.
For example, consider a scenario where a stolen car is on the move. An LPR-equipped police car passes it on the highway. The LPR system captures the license plate, and in a matter of seconds, it cross-references the plate against a database of stolen vehicles. If there's a match, interception, and recovery is swift.
Much like corporations, businesses, and even individuals, the police leverage technology in their pursuit of justice with tools such as body cameras, predictive analytics, and LPR systems.