According to the Department for Business, Energy and Industrial Strategy, almost 6 million businesses were registered in the UK in early 2019. Of these, a staggering 99% were small or medium businesses – showing that Britain's start-up culture is truly alive and well.
But if you're the owner of one of these small businesses, you might feel overwhelmed by the amount of competition out there. From online boutiques to independent services, it's never been easier to launch your own company from home. So, how can you make sure that your business stands out from the crowd?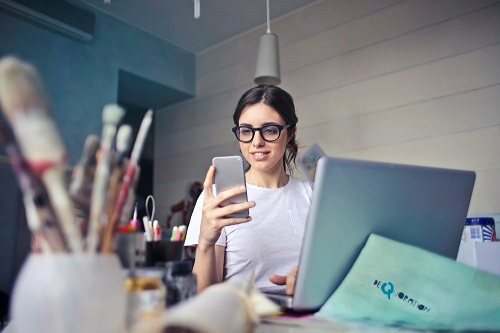 Here are three ways to boost your small business online while on a budget.
1) Create A Digital Marketing Strategy (And Stick To It) 
According to these digital marketing agency Southampton specialists, no small business can afford to ignore the importance of digital marketing. A great digital marketing strategy will help you connect with customers, no matter where you're based in the world.
There's no 'one size fits all' when it comes to working out the digital marketing strategy that works best for your business, and it's likely to take some trial and error. But if you're a beginner, these are some inexpensive tips to getting started:
Launch An Email Marketing List
Add a pop-up to your site to ask customers for their email address in exchange for a welcome offer, then send out emails at the same time each week. Use software that will track the conversion rate of your emails, so you can measure which subject lines are the most successful and send the most traffic to your site.
Engage On Social Media
One of the quickest ways to boost your online profile is by having an active social media. It's not enough just to share posts – make sure you also engage with your followers by replying to comments. This will help to humanize your brand and create valuable connections.
Improve The SEO Of Your Site
Improving the SEO (search engine optimization) of your site is a never-ending task. But a good place to start is by making sure that your site is user-friendly and compelling. Sites with high traffic and longer dwell times (the amount of time your visitors spend on your page) will typically rank well for SEO.
2) Set Goals
It doesn't matter if your small business is a side hustle or your full-time job. If you don't set measurable goals for your company, you run the risk of losing momentum and forgetting to track the small successes along the way.
To boost your business online, set yourself achievable yet aspirational goals. Maybe you want to increase your web traffic by 15%, or hit a revenue target by the end of the quarter? Use these goals to inform your business strategy, ensuring you lay out a clear plan to achieve each one.
3) Analyze Online Trends
Whatever industry your business operates in, every sector is shaped by changing trends. By making sure that you keep up to date on what's happening in your industry, you'll be able to gain valuable insight into the habits of both your competitors and your customers – no matter how niche your business is.
The better you understand your industry, the more prepared you'll be for success. You might even identify a gap in the market that helps you distinguish yourself from the competition!
Conclusion
If you're looking to boost your business on a budget, these three tips are crucial steps. Remember to develop a digital marketing strategy as the plan that moves you forward; have goals in mind, and do market research. The more prepared you are, the more successful you will be.