In recent years, virtual world games have become very popular. People who aren't too enthused with the outside world often spend a lot of time on the web, and virtual world games evolved from that. They often contain entire societies where people can interact with each other and make friends. One of the most famous such games is Second Life. This has become even popular because of Virtual Reality. Full virtual world games haven't made to mobile platforms.
Most virtual world games let you have romantic relationships with other characters in the game, or even with other real people playing the game. But even beyond that, there are virtual girlfriend apps, which aren't games, strictly speaking, but do borrow from virtual world games. These apps are mostly "single-player".
Also Read:
Top 5 Keylogger Apps for Android
Top 4 Snapchat tracking apps 2019/2020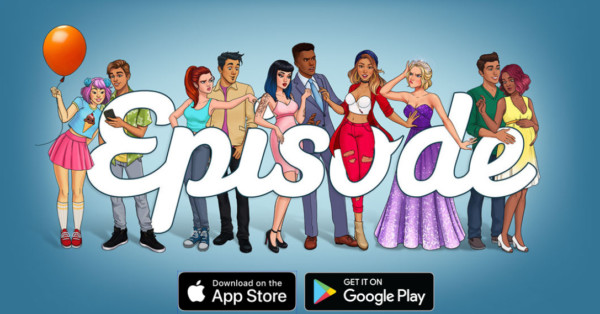 These apps let you create your own virtual girlfriend and customise her looks, clothes, behaviour. Some even let you talk to her. Others are real games with a storyline and other characters. Some of the multiplayer ones have huge online communities on multiple platforms.
In case you are interested in virtual girlfriend apps, here are the most popular ones:
Best Virtual Girlfriend apps
1. Episode

Episode is perhaps one of the most popular virtual world/girlfriend apps. It's a complete game with a "Hollywood-like" storyline, multiple characters, and good apps for both Android and iOS. It gained most of its popularity from popular Youtubers making videos about it. "episodes" like Love Life are the one to go to if you want a virtual girlfriend. Episode regularly updates the apps with new content and has a huge community of people playing the game.
2. Choices

Choices is a more focused game than the one above. It's made by a studio that was previously a part of EA but has since become independent. The app also has "stories" about different things like romantic relationships. It lets you define both your own character and your girlfriend's character, especially in stories like "The Perfect Match". There are also other stories about things like solving crimes, going to university etc, that also let you romance the characters in the story. While not as vast as the previous app, Choices has a lot of content to keep you hooked for a long time.
3. My Virtual Girlfriend Simulator

My Virtual Girlfriend Simulator is unlike others on this list, in that its a texting game. You can choose from one of 5 virtual girls and text with her. The girls are very diverse behaviours ranging from someone who's pregnant to one who's a cheater, so you can have all the drama you want. This obviously doesn't have any of the content or characters of the above games, but if you want something more focused instead of a full-fledged game, this one is for you.
4. Virtual Anime Girl

If you're someone who's into anime, then this one's for you. Virtual Anime Girl is an app that lets you create your own virtual girlfriend with the hairstyle and anime-style clothing that you like. It even lets you make your girlfriend dance, and has multiple environments with HD graphics.