Buzz Aldrin. Elvis Presley. George Clooney. JFK. James Bond. Do these names ring a bell? Apart from their popularity in different fields, and universes, these men share something notable in common: they are big big fans of Omega watches. Regardless of whether they are landing the moon for the first time or serving the Queen of England as a peerless spy, these men have trusted the precise mechanism of Omega watches.
For more than a century, Omega has produced high-quality luxury watches. It is known for its unique approach to history and modern design and inspirations. Since 1848, the company has revolutionized luxury sports watches by creating significant contributions in the field. In this article, we will take a look at the 4 collections of Omega watches that every man should consider buying.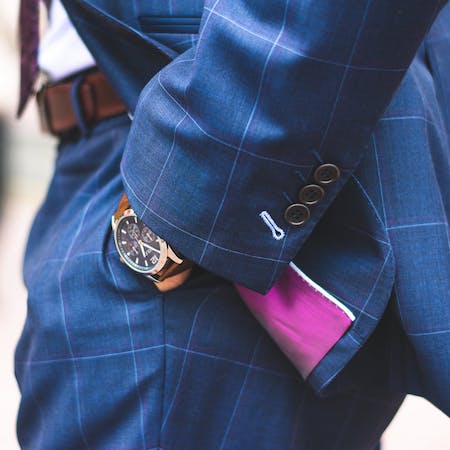 The Speedmasters
Also known as The Moonwatch, Omega's Speedmaster collection is the very first watch that has ever landed on the moon. It was worn by Buzz Aldrin in 1969 during their expedition. Among all Omega Watches For Men, the Speedmaster is the most popular. It comes in various styles and sizes, plus it is designed with premium materials such as solid gold diamonds and ultra-light carbon.
Some of the most popular Speedmaster models are as follows:
The Speedmaster Moonwatch Professional Chronograph 42mm 
It is the modern version of the watch worn by Aldrin half a century ago.
Speedmaster Professional Chronograph 39.7mm 
It has a more vintage look that has a solid back case. It is known as the first Omega in Space because it was worn by Wally Shirra when he orbited the Earth in 1962.
Speedmaster Moonwatch Omega Co-Axial Chronograph 44.25mm
Dubbed as the Dark Side of the Moon, this model is known for its modern look and high-performing co-axial movement. It is made with a black ceramic case and coated nylon fabric for the strap.
Speedmaster Skywalker X-33 45mm
Released in 1998, this particular model is inspired by astronauts. It is powered with a Quartz ana-digi display with multiple timezones, three alarms, a Chronograph, and more.
The Seamasters
Aside from conquering Space, Omega has also launched a collection that can withstand water exposures. The Speedmaster collection is inspired by creating a splash-proof dress watch that has later evolved to become a durable and high-tech watch for diving. If you are looking to wear a watch on your next water expedition, here are some of the best Speedmaster models.
It is the model worn by Pierce Brosnan when he portrayed James Bond in the 1990s and by Daniel Craig recently. This 007 watch has a threaded helium escape valve at 10'oclock, which gives a quirky asymmetry to the dial. It is truly a notable watch to serve her Majesty.
Seamaster Planet Ocean 600M Diver 43.5mm
It has twice the resistance and size of the 300M watch, which comes in a variety of variations, including carbon cases, a GMT movement, and a Chronograph. This particular model is well known for its edgy and hip color, making it popular with the younger crowd.
Seamaster Planet Ocean 600M Diver Chronograph in Solid Red Gold 45.5mm 
This is probably the most high-end among the collection because it is made with a massive solid gold chronograph by Ceragold. In addition to that, its strap is also made with a rubber-back alligator material.
The Constellations
If you think that Omega watches are only made for outdoorsy men, the Constellation watches will speak differently. This collection is designed to be a dressier watch with vintage inspirations from the 1940s and the 1950s. If you are looking for an elegant watch to wear for your next formal occasion, this could be the best option for you. It's a mix of sophistication with a little rough on the edges. Here are some of the models in this collection.
Constellation Globemaster Co-Axial 39mm 
Built with a classic 1950s design, this model is the perfect match for a suit or tuxedo. It is made with precious steel and solid gold materials that will truly make you stand out among the crowd.
Globemaster Co-Axial Annual Calendar 41mm 
An elegant watch fit for every busy and hardworking man, this particular model has an annual calendar movement. It is best for business travelers and professionals who want to keep their classy look intact as they close deals.
The Devilles
Another vintage dress-watch collection, The Deville timepieces are inspired by the classic timepiece designs in the 50s and 60s. It is the fanciest and most complicated Omega watch today. It has various models that will surely fit the taste of a modern man who loves to embrace the vintage culture. These are the most popular models in the collection.
DeVille Co-Axial Chronograph Solid Gold 42mm
This traditional model has a high-end co-axial movement, which has one of the most precise timekeeping mechanisms. It comes with a red gold case and a leather band, which is perfect for any formal event.
DeVille Co-Axial Tourbillon 44mm (Limited Numbered Edition) 
If you are looking for a unique watch that boasts your wealth, this watch is for you. Tourbillon is one of the most expensive models in the entire Omega collection which is built with red gold in both case and strap.
DeVille Hour Vision Co-Axial 41mm
Made with a sapphire case-side, this model stands out among others because of its alluring blue aesthetics. Aside from that, it is also equipped with an annual calendar. This makes this watch not only efficient in timekeeping, but also in helping you track the dates as well.
Buy an Omega watch today!
Aside from these luxury wristwatches, Omega also produces a Specialties collection such as the Olympic Pocket Watch 1932. If you are an avid watch-collector, you might want to have a piece of traditional timekeeping in your selections.
There is no doubt that Omega has made its name to be one of the most notable and sought-after watches among men. With their years of expertise in developing and manufacturing luxury timepieces, they have mastered and conquered great heights of success, literally.
All this and more. If you want to take a look at more of Omega's watch collection for me, you can check out WatchShopping.com. They have a wide range of selections of Omega watches for men. Visit their website today.