Technology is now more influential than ever before as organizations and individuals alike continue to become increasingly reliant on digital systems and data. While this has undoubtedly streamlined business operations and made our lives easier, it's hard to deny the security concerns accompanying modern technology.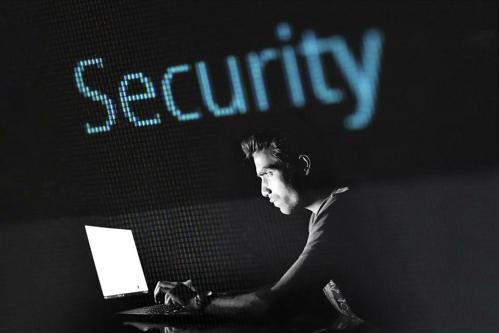 In 2023, it's the perfect opportunity for cybercriminals to conduct data breaches and cause damage to digital systems. What's more concerning is that technological advancements have also allowed cybercriminals to adopt more sophisticated and hard-to-counter cyberattacks. In such a situation, safeguarding sensitive information from cyber threats has become paramount. For this purpose, it's crucial to keep up with technological advancements and evolving threat landscapes for deeper insights into information security. So, to help you protect your digital assets, here are five emerging information security trends you should be aware of in 2023.
Strong authentication systems
Authentication systems safeguard digital assets by only allowing access to authorized individuals. In the past, the vast majority of authentication systems relied on passwords. However, in recent years, cybercriminals have gained access to advanced hardware and strategies that allow them to crack simple passwords within minutes. As a result, one of the most popular information security trends in 2023 is the use of strong authentication systems. Multi-factor authentication (MFA) has proved quite effective in this regard, as it uses several layers of security instead of a single password. So, even if an unauthorized individual passes a security check, the remaining security layers will ensure protection. Additionally, MFA systems release a security alert in case of a failed access attempt.
However, implementing MFA systems and similar information security technologies at a large scale is no easy feat. Doing so requires expert knowledge and the help of professional services that are typically quite expensive. Therefore, it's much more feasible to create your company's own information security department. However, to do so, you will need to train your employees with advanced courses. Such courses can be hard to pursue, but you can encourage your workers to pursue an online program, such as a masters information security online, for flexibility and convenience.
Automation
Cybercriminals are using increasingly advanced strategies, conducting attacks at faster rates than ever before. In such a situation, human error and manual processes can be major bottlenecks in detecting and responding to threats promptly. As a result, in 2023, organizations are moving towards using automated information security technology. Such technology enables 24/7 threat detection and accelerated incident response for effective protection against advanced cyberattacks.
Automated threat detection keeps track of network traffic, system logs, user activity, and several other system metrics to find patterns that may indicate an incoming cyberattack. If any anomalies or suspicious activity are detected, the system sends an alert for immediate action. Typically, such systems work in coordination with threat prevention systems that take security action in case of an alert. However, companies are also using automated vulnerability scanning alongside automated threat detection and prevention. This allows companies to test their systems for weaknesses and reinforce vulnerable areas to reduce cyberattacks.
IoT security
Internet of Things (IoT) devices range from smart home appliances to industrial sensors. These devices are often used in business operations, collecting large amounts of sensitive data. However, this also makes IoT devices the perfect target for cybercriminals. Moreover, cybercriminals can also damage IoT devices, which can result in business downtime and financial loss. Considering these rising threats, IoT security has become an important part of information security in 2023. In particular, encryption protocols are being implemented as part of IoT security for secure data transmission between a network of IoT devices. This prevents cybercriminals from intercepting data transmission lines to steal or manipulate data.
Additionally, companies are always focusing on keeping IoT software up to date to fix bugs and security gaps that may lead to cyberattacks. IoT device manufacturers release several security patches to reduce vulnerabilities and chances of device exploitation. Another trend in IoT security is network segmentation which involves separating IoT networks from networks that hold sensitive data.
Cloud threats
Data plays an essential role in business operations in almost every modern organization. As a result, companies are quick to adopt new technologies for improving data storage and usage. In particular, in recent years, organizations have acknowledged the potential of cloud storage for remote data storage. It allows digital assets to be held off-site, reducing the need for expensive on-site storage options and allowing remote access. However, as more digital assets continue to be stored on the cloud, cybercriminals have recognized it as an easy target.
In fact, 80% of companies have faced a cloud security incident. In such a situation, cloud storage facilities are focusing on improving their security technologies. For example, strong encryption protocols such as AES-256 are being implemented for added security. Furthermore, cloud servers are equipped with intrusion detection and prevention systems to reduce cyberattacks. However, considering the rise in cloud attacks, it is essential for companies in 2023 to look for secure alternatives or select cloud services with security in mind.
Ransomware
Ransomware attacks have emerged as one of the most prevalent and damaging cyber threats in recent years. According to data in 2023, a ransomware attack will occur every 2 seconds by 2031. As a result, the rise of ransomware attacks is one of the most concerning information security trends of 2023, and it greatly influences how companies handle security. Keeping ransomware threats in mind, organizations now prioritize recovery measures as part of information security.
Creating secure backups is one of the most important recovery tactics that is used. It involves creating several copies of valuable data and storing them in secure locations that can be both off-site and on-site. In case of a ransomware attack, companies can recover their data from backups and avoid paying ransom to cybercriminals. Alongside creating backups, organizations are also focusing on employee training, as inexperienced workers often make human errors that lead to ransomware attacks.
Conclusion
As technological dependency continues to grow, business operations become more efficient, but security threats grow as well. Consequently, in today's tech-oriented business world, security threats are a greater concern than ever before. Therefore, it's crucial to keep yourself up to date with rising threats and security trends that can help you create a secure environment for your organization.
Read Next: Best ISO software for Windows which will spellbind you