Best ISO software for Windows:- What makes ISO files different from other archives file types such as rar or zip is that using ISO file types you can not only archive your files for safekeeping but also it enables you to burn it into suitable sized CD or DVD. Although the title says "ISO" let's interpret this as "Optical Disc archive file" as that will also include other archive files for CD or DVD like IMG, MDF, BIN etc.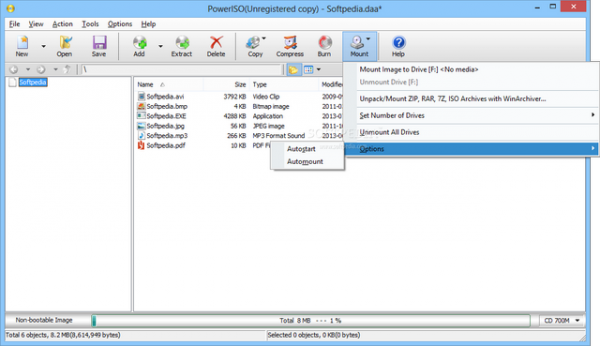 Here we give you the 5 best ISO software of 2016 in our view.
Best ISO software
Power ISO is a third party ISO file burning software for windows which is compatible for Blu-ray also and yes in our list of best ISO software. It has single-click ISO extraction and you can also edit the ISO files directly. Furthermore, you can create bootable USB drives with Power ISO which is of huge help if you are willing to make a Bootable USB drive for creating windows recovery or any other thing.
With Power ISO you can create up to 23 virtual Drives. During the setup of Power ISO, you will able to include file association, auto-start on Boot and shell menu integration.
Recommended:
Best Free Video Editing Software
Best Spy Apps for Android
The interface of Power ISO is user-friendly and more importantly, it is efficient for finding the right options quickly. The interface is well designed and lightweight at the same time.
Power ISO is very reliable in terms of the success rate of disk burning. Many times I was frustrated to find out the long burned disk that consumed 3-4 hours of my time has turned into an utter failure producing a disk that is only good as a frisbee!
Power ISO is packed with bundles of features that you might never use but have to pay for it. There are many ISO tools out there with limited functions but completely free!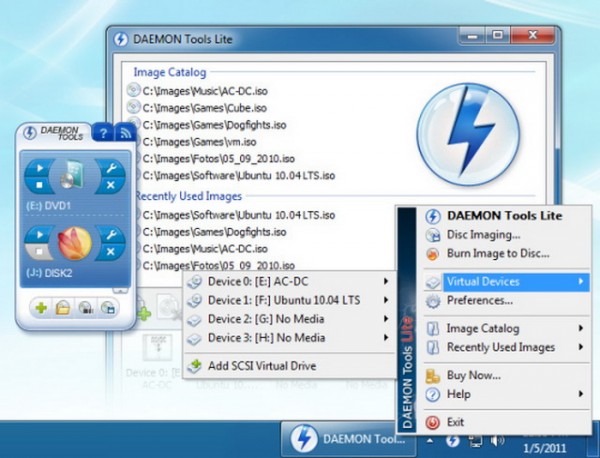 Speaking of free and one of the best ISO software Daemon Tools Lite has both free and a pro version that can do every common thing that you usually do with ISO files. Daemon Tools Lite is quite popular to the gamer mostly because it is free and it gets the job done. Although as a slimmed-down version of Daemon Tools Ultra which is a paid app you will not have access to many pro features. But you still can utilize the basic features like adding up to four virtual drives. You can also create a disk image in a more compressed sized format.
The free version is limited to personal use only for this reason if you need it for any commercial requirement you will need to comply with $19.99 payment. The free version is rid of any kind of ads.
The interface is so superbly simple that even a newbie can quickly understand what to do with this software as soon as installing it. The interface is small and includes only what is necessary. Quite straightforward in our view.
You can also add hotkeys to quickly access different functions. But be careful about the ads blocking options that pops up right after opening it and if you don't act within three minutes it will automatically start accepting ads. So definitely keep an eye out for that.
MagicDisc is next best ISO software. Besides, MagicDisc can create up to 15 virtual disks which form exactly like actual disk images. In terms of compression and encryption Magic Disk is very versatile on that providing different levels of compression and encryption methods. And all these comes for free!
What caught our attention of Magic Disk is the 200X searching speed with device noise almost to nothing. The developers over that CD or DVD burning using Magic Disk actually improves Disk capabilities!
With magic disk, you can create an audio disk that works like the actual audio CD. Magic Disk offers Disk mount, Burn or Edit options and it is very efficient in doing that.
Virtual Clonedrive is very easy to access and has the perfect UI as well. The most interesting feature of it is the auto-mounting of the last used file, which is a nifty option to have in your best ISO software. You can mount or unmount file in the same directory of the original drive. Virtual Clonedrive also keeps a history of the files that you used.
Virtual Clonedrive supports up to 8 virtual drives.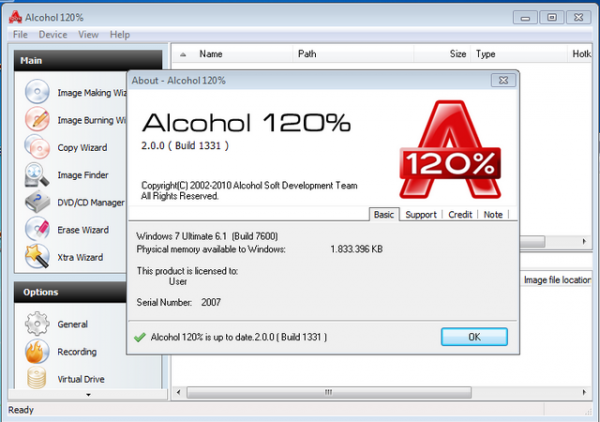 With Alcohol 120 you can rip and burn DVD as well as create 31 virtual drives that run in dazzling performance and yes one of the best ISO software. Unfortunately, the trial version gives access to only 6 drives and lasts for 15 days. But if you prefer to pay and buy the pro version Alcohol 120 certainly provides one of the best access speed for ISO mounting software. Alcohol 120 burns almost all types of files and both CDs and DVDs.
On the downside, we found that you will need at least one physical optical drive to even use it. Also, keep an eye out for extra garbage installing in your system while installing Alcohol 120.
That finishes our shortlist for best ISO software for windows. Let us know about your thoughts in the comments below.