The biggest purpose of making your supply chain more efficient is to make your deliveries faster and customers happier. If you ask yourself, you would come up with a similar answer. Any businessman or company that exists today is more or less customer-centric. They would want to shorten their supply chain and make it more efficient to be able to reach out to their customers sooner so that they can retain them in the long haul. It is not just a way to keep a strong hold over their market share but also to claim a major slice of their competitor's market sliver by sliver.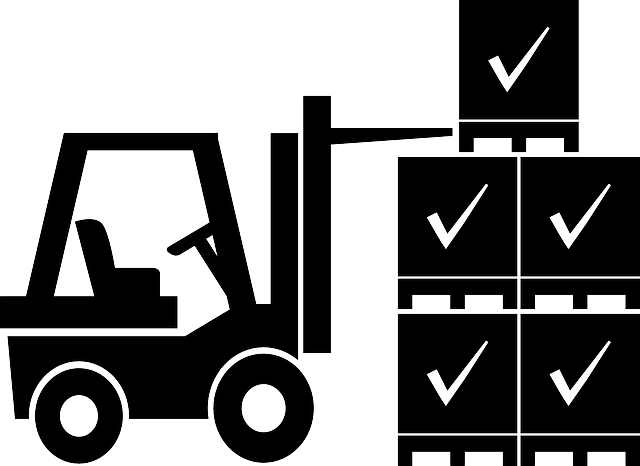 Let's see how you can make your supply chain more efficient right now:
Think About Automating Your Warehouse
Charity begins at home, right? So the first thing that you should do is automate your warehouse operations till the last activity. You can invest in a few artificial intelligence-enabled robots and fully automatic lifts and conveyor vehicles. Given the rising popularity of these machines, they have become quite affordable these days. You can afford a high level of automation for your warehouse where you can automate several routine and repetitive tasks. You can reduce your overall dependability on human resources and eliminate any errors that manual labor may result in otherwise. Picking up your consignments, sorting them out, shipping them to their destinations, and receiving brand-new inventory and stock from your vendors will become much easier and faster.
Invest In Nuclear Distribution Centers
This is going to be a winning tip. Instead of investing in large clusters of concentrated networks of warehouses and distribution centers, it is advised to go with a widely dispersed footprint. This is to say that you can set up distribution centers and warehouses across the region on a smaller scale. This way your capital investment is distributed in various locations. You can store, manage, distribute, and receive rather large amounts of goods and cargo from various locations. This also helps you move closer to your end consumers. You have your very own storage and preservation facilities already. The next step is only to invest in the right logistics and transport partners and you are much closer to your customers.
Associate With Local Couriers And Brokerage
This is one more way to add more efficiency to your supply chain right now. If you are looking for faster delivery across continents, the most practical way to ensure that is to rely on a local import brokerage firm in whatever location you want to expand your business operations to. Also, remember to connect with third-party logistics providers that are not only affordable but more than willing to associate with international brands and companies from all around the world. If you have the right technology and the most reliable contacts, you can speed up your delivery processes by adding shorter and more efficient connections to your already existing supply chain. This means that your consignment or cargo passes the necessary import-export formalities and inspections faster and reaches your consumers sooner.
Experiment With The Internet Of Things
This seems to be the new trend these days. According to independent surveys and research studies, more than 46% of businesses today are willing to invest in the internet of things. This is one of the many technologies that can provide you with a lot of useful data about customer preferences, tracking and segmentation of your inventory, the geographical placement of your cargo, and a lot more. You can keep a track of all your deliveries throughout the year. It also helps you maintain inventory in your warehouse regularly and can point out any need for repairs and replacements of lifts, conveyor carts, robotic packing machines, and replenishment of stocks
Choose The Most Dependable Last Mile Carrier
Let's just say that you have entered the state and the city as well where you want to make the final delivery. You just do not have the right person to access the huge estate of the final customer. What do you do to maintain a high level of sophistication and also high quality of service? You choose a dependable and experienced last-mile carrier that not only knows the best route to reach the destination but also offers you storage solutions.
Conclusion
It is necessary to add more efficiency to your supply chain in the current time and age. This is the only way to keep your customers happy. This is the only way you can come across as a more considerate brand as compared to your competitors.