Designing your own WordPress website is a job and a half in and of itself. We know that. There are so many choices, and confusing apps and plugins – where are you supposed to even start, particularly if you're not very good with technology?
Well, while we can't tell you that, what we can tell you is that running your own pest control business website, like so much else, relies heavily on visuals. Because that's the first thing visitors to your website will register when they click on it – not who you are, not even the services that you offer, but whether or not you look like someone who can get the job done.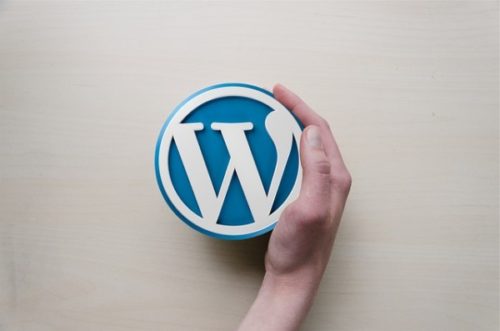 And the way to signal that is through your chosen WordPress theme, which is what we'll be talking about in this article. Not only do these themes look the part, but they also come complete with website building menus, and nifty appliances that make it easier to design your own pest control website.
What are some of the best WordPress themes for your pest control business?
Klinaut (from TemplateMonster)
Klinaut is easily one of our favorite pest control themes for your WordPress website, not just because it looks ideal for the job, but it also comes complete with a very efficient and easy-to-use website builder.
Klinaut is equipped with its very own Power Page Builder that allows you to create the ideal (static or dynamic) design for each specific web page on your website. This marks it as peak efficiency in the realm of website design, which even non-techy people can navigate easily.
Clean360
Clean360 is one of WordPress's most versatile website themes available on the market today. With four homepage designs for cleaning services, and one specially for pest control companies such as C&C Wildlife Control, Clean360 knows what you want before you know yourself.
This theme allows you to showcase your services easily and expressively, and lets you access a versatile menu to select details like pricing, testimonials, carousel sliders, widgets, and anything else you may need to build your website.
Ituza
Another WordPress oriented on services like pest control and cleaning companies, Ituza is reputed as one of the website's fastest, most efficient themes available. What we love about Ituza is that it's so multi-faceted, with over 40 different built-in contents, and 20+ pre-built websites. This makes designing your own pest control website with Ituza seem like a walk in the park.
Another important benefit of this theme is that several premium WordPress features are actually free with Ituza, allowing you to spruce up your website and set it apart from the rest. Last, but not least, it allows you to toggle the Booked Appointment feature, so your clients can easily access your services from any device.
Astra (from Brainstorm Force)
As with some of the other themes we've explored, Astra is a theme designed at its core for cleaning services, but one that can easily be adapted and tweaked to suit your pest control company's needs. One of Astra's biggest draws is that it's designed as a very lightweight website, which means it won't bog down computers with hefty, unnecessary data, and load smoothly and quickly. And since studies show that people are likely to click off a website if it doesn't load fast enough, you want yours to load quickly.
Astra is completely free, which makes it convenient if this is your first time trying WordPress out, and you're still deciding whether or not this website builder is for you.
Anona (from Aivah Themes)
Last but not least, Anona is another favorite for pest control businesses thanks to its stylish, sleek design, and the facility with which customers can book appointments straight through the website.
Anona is also designed in such a way that it allows your website's visitors to search for the pest they need handled, and read customer testimonials in a matter of seconds, which may well work to secure their choice.
One aspect that shines about Anona is that it is highly customizable, offering you complete control over font, colors, header styles, as well as the widgets and functions you want to implement.