You can easily give old goods a new lease on life with a quick and creative makeover instead of throwing them out. A coat of paint, a strip of wallpaper, or even some vintage maps may turn weary items into beloved pieces in no time.
You can create a completely distinctive house interior with a little elbow grease and very little money.
Although renovating furniture may appear to be a simple task, there are a few things to keep in mind to ensure that the process goes on smoothly and properly. Various revamping methods and tips discussed in this article will help you get a long-lasting and beautiful finish on your furniture.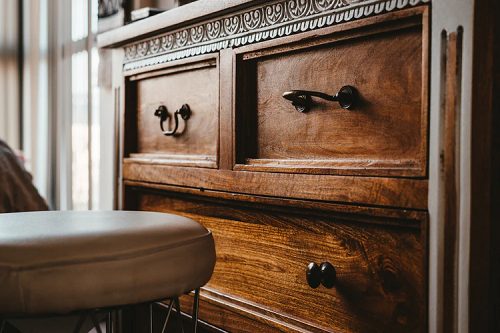 4 Things To Consider Before You Start
Make sure to identify the furniture that needs renovation. If you're looking to update a piece of furniture, first assess whether it's an antique.
Some antiques are expensive, and painting them could reduce their worth. If you're trying to sell your mid-century modern furniture, keep this in mind before painting it.
If you plan on renovating furniture on a regular basis, the following are essential tools to have on hand:
Drill Machine: This useful tool is ideal for repairing or upgrading an existing piece.
Electric Sander: Sander is used for smoothening wooden surfaces. It will help you save a lot of time and money on renovation.
Staple Gun: These tools are excellent for repairing and fixing backing, and the more expensive models can also assist with reupholstering.
Brad Nailer: It will aid in repairs such as reattaching a furniture's backing. While they are a little more expensive, they can be a worthwhile investment.
Wooden furniture should be cleaned before applying paint to it. For the best results, fix holes and sand out scratches before painting. A little repair and prep work ahead of time will benefit even a distressed finish.
It's important to use paint intended specifically for furniture, such as spray paint that adheres to wood surfaces. You should also think about the look you want to achieve, whether it's sleek and modern or rough and worn.
Chalk-style paints, mineral-based paints, and acrylics are all excellent choices for painting furniture as they offer a wide range of looks.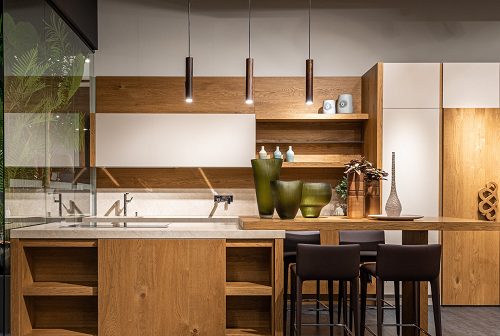 5 Different Ways To Revamp Your Old Furniture
Furniture restoration is the process of restoring a piece of furniture to make it look as good as new. It even entails keeping the piece of furniture in good condition so that it does not deteriorate further.
It's about repurposing the item and maybe adding value. Here are some ideas for updating your old furniture.
Any broken parts should be repaired or replaced. You might find a matching part in a store or online, but they should not be preferred. In most circumstances, a perfect match will require the use of custom-made components.
In addition, more difficult repairs, such as leg replacements or almost anything involving the piece's structural integrity, may require the assistance of a specialist.
Refinishing involves removing the old finish and replacing it with a new one. Make sure you know what kind of stain you'll need for your wood. If the surface isn't worth staining, you can always paint it. Sand the finish to remove any lumps before painting.
Start by wiping on some mineral spirits. You will be able to see how your furniture will look in the end as a result of doing so. Clean the surface and apply an oil-based wipe-on finish to the side table and end table if you opt to refinish your piece.
Re-Style the Old Furniture
A fresh set of accessories might sometimes be all that is required to transform an old piece of furniture. You can change the decor by moving the object to a new room. You can also use images to decorate practically all of the furniture.
A simple restyle transforms the artwork into something completely different. You can also use other decorative accessories like elstar products or LED strips or glass decorative bottles to decorate your furniture and give it a fresh look. It not only makes the piece look attractive but also gathers the attention of guests.
Decals are pictures printed on a varnished paper backing. You must soak a decal in warm water before applying it. The paper will become more pliable. Then, using your fingers, smooth the decal onto the surface of the redecorated furniture. The backing paper must be pulled off as soon as possible.
Consider repainting your old furniture. By selecting your favorite paint color, you may express your individual style. Whether you want to spray outdoor or indoor furniture, there are specific formulae for both. They'll transform your old furniture into your new favorites.
Begin by cleaning your furniture and removing any dust or garbage. Allow your furniture to dry completely before beginning the spray painting procedure. Rubber gloves and paint masks are recommended for safety purposes.
Conclusion
Consider ideas for transforming your furniture and making it fantastic again as a cost-effective approach to change the look of your home and area. You can always go for the cheaper options to give the impression that your furniture is fresh new. Make updating your furniture a fun experience, no matter which method you pick.