Every organisation requires tools and equipment to function, and a startup will have requirements regarding machinery, software, hardware, etc. The absence of even minute or small items can hinder the functioning of management. And, in the office, stationery supplies are essential as they help run the office/management smoothly.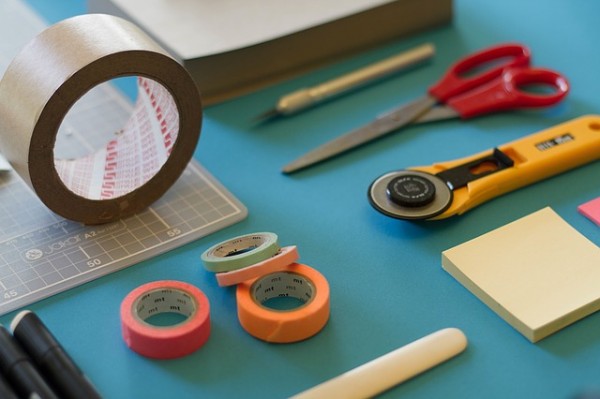 The stationery items are not given that much importance in an office environment unless the need arises. These items are neglected, and they lay around the office, but they are crucial in completing many tasks.
There are many stationery items that a startup requires in the beginning, and with a lot of paperwork and projects, there's a need for more of these supplies. Even though there are hundreds of stationery items required in an office, a company can't do without these seven most essential items:
You will always have loads of paper that keep getting lost on the table or shelves. And the stapler will staple together all the documents that need to be held together. Sometimes, when the accounts team needs to attach different papers, slips, and bills, the stapler comes in handy.
It is second on the list because privacy is becoming a new challenge in management. It is not just the software systems and devices you need to protect; the physical data should be protected (or destroyed) as well.
The shredder cuts the papers into such small pieces with which rivals or spies can never retrieve the data. Because of this benefit, shredders are a must in government offices such as intelligence agencies, police stations, military intelligence and even research organisations.
So, your startup needs at least one shredder to eliminate the chances of your projects and business plan leakage.
Paper is an unavoidable item in any office, and a white paper is always in demand during every meeting, conference, project, and even when writing rough works. For these purposes, the regular A4 size is widely used in all types of offices, irrespective of their nature.
This is essential for employees to put the reminders in their places. The colourful little notes are liked by many, and they are fun too. One can also stick the note on another person's desk or computer to give a message if mobiles are restricted in the office.
Does your desk look like a war zone? If so, folders would be a wise investment. Files and folders are the perfect solutions for keeping office documents safe and free of damage. The systematic arrangement of files will let you retrieve the required ones in a blink of an eye. The shelves also look good when everything is arranged appropriately.
Well, there's no need for an explanation about the requirement of pens in an office. They are a necessity in every kind of office, and there must be a set of pens for employees, some in the meeting room, in the waiting room for clients and customers, in the conference hall, etc.
Envelopes are one of the most important stationery supplies in an office. This may be the generation of emails and SMSes, but the envelope is always required for official purposes. This is because sending physical documents is only possible with perfect packaging. In short, there's no way of sending official papers/documents other than in envelopes.
So, these are the seven necessary stationery items a startup must acquire before the first day of office.