SMS marketing helps in promoting your business and products. Then, you need to use the right tactics. Any mistakes will not help you in business marketing via text messages. Then, not all text campaigns are done in a similar manner. There are companies taking SMS marketing casually, leading to mistakes or blunders. These businesses take up text-based marketing into their strategy while focusing on other aspects. The outcome is flawed.
For positive results, you must have a foolproof SMS marketing strategy to boost your sales and revenues. Doing the same with no vision will lead to futile results, as another side task will not land you in a good position. Based on a survey Scan Life, 89 percent of customers use their mobiles to shop and 64 percent of Americans own some mobile device in 2015.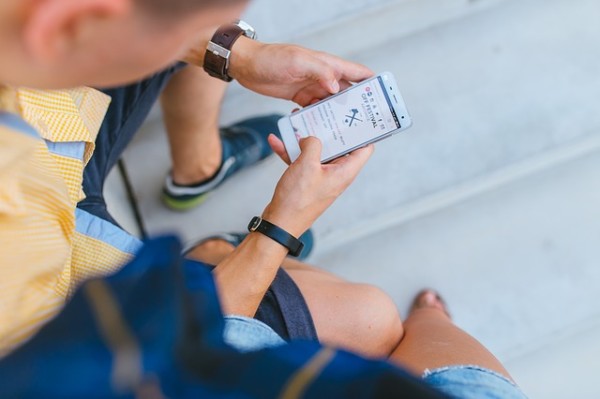 According to an article published on https://www.inc.com, text-based marketing could be your business's rock solid tool this year. It will help in taking your business and products to another echelon provided you avoid the mistakes.
This is a digital age and customers are connected to their smartphones almost 24/7. As per a recent study, people check their mobiles 80 times a day on an average. So, most businesses now target potential customers with mobiles and the rate of text-based marketing is approx 82 percent. Then, you need error-free SMS marketing. Here are the seven mistakes to avoid:
Not having an experienced marketing team 
SMS marketing campaigns will not see success if you do not have a solid marketing team. Yes, you need trained marketing professionals if you want people to know about your products or service offerings. Focus on hiring professional SMS marketing experts to achieve the maximum benefits from your campaign. If you do not have a marketing guru, location-based signage coordinators, a retail expert, social networking experts, copywriters, seasoned designers, and an ROI professional, your SMS campaign will become useless.
Marketing tasks and activities without perfect coordination will not do you much good. It calls for harmonization. When the deadline for text campaigns is near, your marketing experts should collaborate, do tasks together, and interact often about marketing plans, tactics, and realization. A professional SMS marketing team will help you derive the max benefits out of your text-based campaigns, a flawed one will not.
Creating vague or cluttered messages
Ensure there is no text campaign that has vague info or cluttered messages. Avoid beating about the bush. Be direct. Writing unclear, long messages more than 160 characters to articulate your business message will damage your text campaign.
Make sure you compose text a message within 160 characters, more is a mistake and your campaign will fail. Therefore, you must hire experienced copywriters for writing crisp, clear promotional texts. You are not writing a novel but a short, crisp product promotion message. Writing in flowery English will not help you. Avoid integrating emoticons, abbreviations, or all capital letters in your SMS campaign. These are the greatest blunders.
Writing open-ended text messages
Writing open-ended messages will fail your campaign. The buyers must know what you are trying to say. And not left wondering with an ambiguous text. When you inform potential customers for a sale san any the sale's last date, the message is ambiguous and open-ended.
Your prospective buyers will not know when the sale is and when it will end. Therefore, provide a precise date of sale, both start, and end date. Add the date on your coupon. The buyers will act because they now have clear info and know what to do. If you want to learn more about business text messaging, spend some time out of your busy schedule and research.
Not using call-to-actions
Call-to-actions or CTAs help in improving customer engagement in your text campaign. You cannot pique consumer interest, drive engagement, and allow them to take action without CTAs.
Add the right CTAs in your SMS campaigns. If you request your buyers to demonstrate or forward a message to their friends or acquaintances for some recompense, it is an ideal method to drive engagement in the marketing message. You can think of messages like, "Forward this text to your friends for a five percent off on your next movie ticket."
Not using the "Buy Now" is a mistake. Therefore, include CTA in all your text campaigns. If you know that a couple of buyers often shops for a particular product, send a marketing message with the CTA, Buy Now. It would make shopping easy for your buyers.
Wasting space in text messages
Wasting too much space in your SMS marketing campaign will make it a big flop. You cannot waste space for using useless or infective words. For details for customers to see, add the following, "Click here."
Not offering some freebies or gifts
Not offering some incentives or gifts is another SMS marketing blunder. Instead of asking your prospects to participate in a competition, you write a dull message. Your campaign fails, as the response rates are too low. Therefore, provide goodies to your buyers or prospects for a successful SMS marketing campaign. As far as text-to-win campaigns, they are useful in ringing a bell in your customers' minds so that they take part in the contest, buy some stuff, thus helping in boosting traffic and sales.
Not selecting the right time
Your SMS campaign will fail if you do not have time sense. Did you know that people usually take approx 180 seconds to open and read an SMS? Marketing, sales, and details of events in SMS are useful and serve as last-minute fancy shopping.
If you want to launch your new coffee on Sunday, send an SMS Saturday noon. Timing is the key to your success here. Avoid sending messages too early in the morning or too late in the night. Send text messages between 8 am and 9 pm.  If you send messages at 6 am or 2 am, it will not work because the timing is wrong.
Conclusion
Now that you know what mistakes to avoid, implement the right strategies to make your SMS campaign a success. Good luck!