What if we said you could earn money sitting on your couch? Or that all you needed to become an entrepreneur was a laptop? It sounds like a dream we've all had in our late twenties while commuting to our offices. Thankfully, home-based businesses are thriving nowadays, and all they take are patience, hard work, and the drive to follow your passion. Due to the shift towards remote work during the recent pandemic, more and more people are searching for home-based work. This growing trend of working from home has also been advantageous for stay-at-home parents or students looking to fund their education.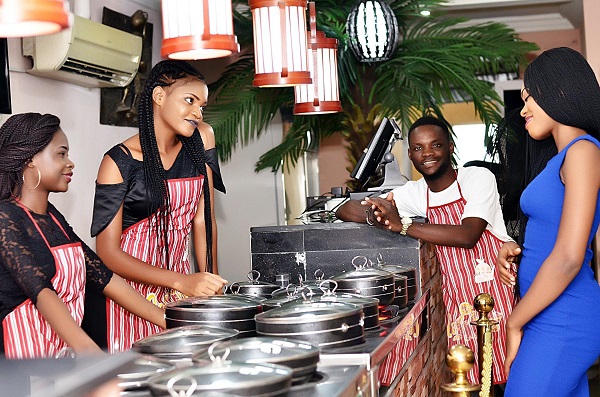 Like all jobs, home-based businesses take time to flourish and be profitable. An advantage of starting a home-based business is that you can cut the costs that a traditional office might require. You wouldn't need to rent an office space or invest in office equipment. You can also work flexible hours and maintain a healthy work-life balance.
So let's look at the most lucrative home-based businesses to start today!
Start an eCommerce business                                                                
You can start an eCommerce business from the comfort of your home. Many people earn through eCommerce nowadays since it is low-risk and highly lucrative. You can become Amazon seller, and establish your store on the world's largest eCommerce company. Your Amazon store could be related to clothing, skincare, handmade products, or any services that you want to offer. This option would enable you to cut costs on product storage and shipping, and you would have access to a large pool of Amazon's loyal customers.
Being a virtual assistant requires almost no funds and is one of the easiest businesses to get off the ground. A virtual assistant offers services like handling administrative work, data entry, bookkeeping, management, etc. They can work for a single executive, a company, or multiple firms simultaneously. As a virtual assistant, you can use your accumulated skills to provide customer services, manage accounts, handle social media pages, provide SEO services, or even grow a client's business.
To start, all you need is a laptop and some general office equipment that you probably have. We would suggest choosing a catchy brand name and making a list of the services you would like to offer. You can start with simple administrative work for a client and then move on to handling bigger tasks. Set up an invoicing system, decide the prices for your services, and you're ready to start! Did we mention you can do all this with a laptop, a stable Wi-Fi connection, and a couch?
Provide Online Tutoring Services
Instead of letting your knowledge go to waste, we suggest starting an online tutoring gig. You can have a flexible schedule, and if you enjoy teaching, this might be the thing for you. Online tutoring can be done over video calls. You can teach everything from mathematics, and science, to sewing and guitar. You can get students from all over the world if you know different languages.
Home-based Day Care center
You can start daycare services at your home, where your kids would get play dates, and you can earn money doing what you do daily. To establish a home-based daycare service, you'll need a permit. Starting with your neighbors' children, you can grow your business nearby. You can also hire outside help once your venture expands because children can often be a handful (though we love them, of course).
Homemade Food or Bakery business
You can use your artistic eye and skill and start making and decorating cakes! Themed cakes are having a big moment currently, and small businesses that make pretty and good-tasting cakes are flourishing. If you like baking and are good at decorating, this is a great business idea to consider. With a few essential baking tools, a sizable oven and kitchen, and time on your hands, you are good to go.
If you are not interested in baking, but your food leaves people licking their fingers, might we suggest a homemade food distribution service? You can market your services on social media; many people don't have time to cook and are searching for homemade, hygienic food. If you have enough manpower, you can also start a catering business for small events from your home.
Affiliate marketing is a great way to earn money if you have a significant online presence. Affiliate marketing promotes a brand's services on your creative platform. You can use many platforms for affiliate marketing, like Instagram, Facebook, Youtube, or your blog. Some brands offer a predetermined bonus or free services instead of payment.
You can opt for affiliate marketing without much effort if you have a large online following. You can also work from anywhere in the world! This business idea is low-risk since you're not losing any money.
You don't need an office to establish an event planning business. Start by planning a small event for a friend or family member, and then use their good reviews for marketing your new set-up. You can contact vendors, bakers, caterers, and decorators online and then drive directly to the venue to make someone's day magical! This is another great venture that you can start from your house.
Online Medical Consultant
The Covid-19 pandemic was hardest for health workers. During that time, online medical consultation saw a rise in popularity. To avoid transmission of infection to patients, doctors started to consult patients online and offer medical advice and prescriptions over the phone for minor illnesses. Nowadays, many doctors have developed an online presence to provide consultation for patients who might be hesitant to travel.
Final Thoughts
After being forced to work from home during the pandemic, many people are voluntarily opting for remote work nowadays. If you are tired of a 9-5 job and want to market and use your skills and talent, a home-based business might be a good step. Requiring minimal investment in most cases, home-based businesses carry low risk and can be highly lucrative.