The internet has profoundly transformed how we conduct business, with 71% of small businesses having websites​​. This digital revolution has leveled the playing field, enabling companies to reach a global audience easily​​.
Today, a robust online presence isn't a luxury; it's a necessity. And creating a user-friendly website and populating it with high-quality content isn't enough. To succeed, you must be found easily on search engine platforms like Google, which accounts for 92.96% of global traffic​​.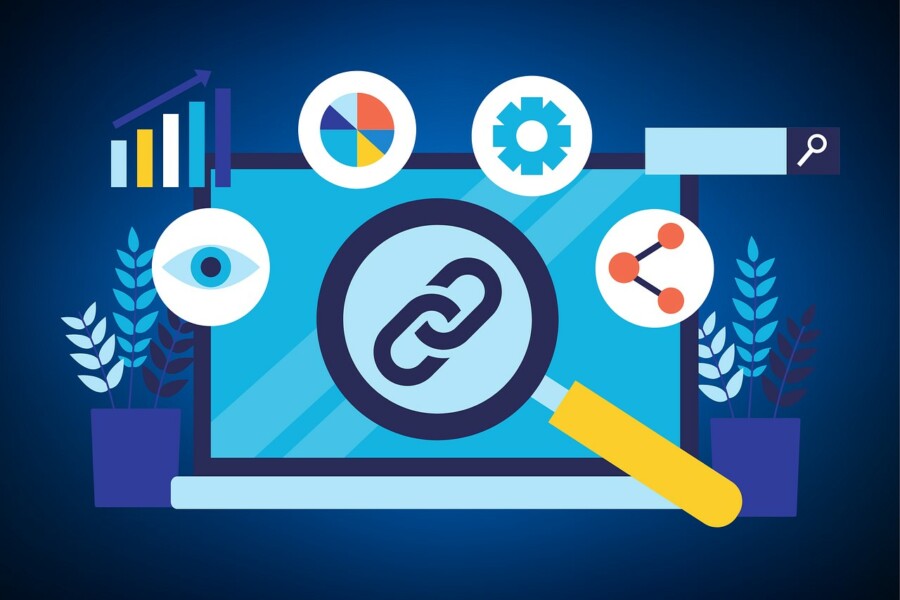 That's where Search Engine Optimization (SEO) comes in. As one of the most effective digital marketing strategies, SEO can increase your online visibility, drive organic traffic to your site, and ultimately lead to higher sales and revenue. This article sheds light on eight ways SEO benefits your business.
Invisible Facilitator: Increasing Organic Traffic and Sales
SEO is like an invisible facilitator, quietly working behind the scenes to increase your website's visibility. SEO's first, and perhaps most obvious, benefit is its ability to boost organic traffic. By optimizing your website for search engines, you increase the likelihood of appearing in the top results for queries. As a result, a higher search engine ranking translates into more site visitors.
By using targeted keywords that your potential customers are likely to use, SEO ensures that the visitors to your site are people genuinely interested in your products or services. The better the match between your offerings and your visitors' needs, the higher your chances of making a sale. Hence, it becomes even more critical for businesses running on platforms like Shopify. Your Shopify store will be buried in the SERPs without SEO. This means that only a small number of people will ever see it, making it very difficult to generate sales. So, businesses employing Shopify SEO strategies on their Shopify platform can see a significant surge in sales.
Builds Trust and Credibility
SEO also plays a pivotal role in building trust and credibility. In today's digital age, most consumers conduct online research before purchasing. If your business appears high on the search engine results page (SERP), it sends these potential customers a strong signal of trust and authority. Consumers often perceive businesses that rank higher as more reliable and credible. This perception is crucial in online business, where building trust is challenging due to a lack of personal contact. SEO helps bridge this trust gap and allows your business to establish a strong, credible digital footprint.
Cost-effective Marketing Strategy
Another distinct advantage of SEO is its cost-effectiveness. Traditional marketing methods, like print or broadcast advertising, can be expensive and beyond the reach of many small to medium-sized businesses. In contrast, SEO is a budget-friendly strategy with a high return on investment. By targeting users actively searching for your products or services, SEO reduces the cost per acquisition and maximizes your marketing budget. Instead of casting a wide, unfocused net with traditional marketing, SEO allows you to attract qualified leads who are already interested in what you have to offer.
SEO extends beyond search engines and prioritizes delivering a superior user experience. An optimized website ensures speedy loading times, easy navigation, and compatibility across mobile devices and desktops. These elements are critical in search engine rankings and retaining visitors to your site. When users have a positive experience, they spend more time exploring your site, engage further, and are more likely to convert into customers. By focusing on SEO optimization, you simultaneously enhance overall user experience – a win-win situation for your business and your valued customers.
In the highly competitive digital landscape, having an edge can make a significant difference. SEO gives your business a competitive advantage. By ranking higher on SERPs, you can stay ahead of your competitors. Potential customers are likelier to click on the first few links on the results page. If your site ranks higher than your competitors, you have a higher chance of attracting and retaining these customers. Moreover, SEO helps you stand out in the saturated online market and capture your audience's attention before your competitors do.
Long-term Strategy and Sustainable Results
SEO is a long-term strategy that offers sustainable results. Unlike paid advertising, which stops bringing in traffic as soon as you stop paying, the effects of SEO continue over a more extended period. It's an investment that keeps on giving. Once your website is well-optimized and ranks high in search results, you can maintain that position with minimal effort and cost.
Mobile SEO: Reaching Out to the Mobile User
In today's world, where smartphones are a constant companion, ensuring your website's mobile-friendliness is crucial. Mobile SEO optimizes your website to be accessible and navigable on mobile devices. This optimization ensures the user experience is seamless and enjoyable, even on smaller screens. It aligns with the ongoing shift in user behavior, recognizing that customers often reach for their smartphones first, whether they're researching a product or ready to purchase. Recognizing this shift, Google now factors mobile-friendliness when determining search engine rankings. Thus, overlooking mobile SEO could endanger your current ranking or impede potential improvements in search engine visibility.
Local SEO: Connecting with the Local Customer
Lastly, let's focus on the potential of local SEO. This specific branch of SEO establishes and strengthens your business's connection with local customers. By tailoring your online presence to cater to local searches, you attract more business from those in your area, city, or neighborhood. This strategy is particularly beneficial for brick-and-mortar establishments catering to specific locations.
Conclusion
In conclusion, SEO provides a wide range of advantages for businesses. It is an essential tool in digital marketing, generating organic traffic and building trust and credibility. Moreover, it is a budget-friendly approach that elevates the overall user experience. By implementing SEO strategies, businesses can gain a competitive advantage and ensure long-term stability. Additionally, with the prevalence of mobile and local SEO in today's era, effectively connecting with target audiences is vital. Regardless of your business scale or field, embracing SEO empowers you to navigate the digital realm and achieve your goals.
Read Next: Best Calligraphy Apps on Android and iOS