Calligraphy is a form of art where you write text in an expressive, visually appealing manner. It has existed for centuries now. But like many forms of art, its popularity increased a lot in the internet age. Professional drawing programs like Krita can now be used to create Calligraphy. You get all of the advantages of digital art like layering, undo functionality, community templates, etc.
While you can create calligraphy on a computer using something like a Wacom tablet, such a setup will likely be pretty expensive. An alternative to that is to use your phone or tablet with stylus support. You can probably get a basic third party stylus for pretty cheap. Or, if you have a device like a Galaxy Note phone or an iPad Pro, you can use the official stylus for that device. The next question is, what app do you use? General drawing programs exist on phones, but they're probably not your best bet for mobile calligraphy. In case you're looking for specialised apps, here's the list of best calligraphy apps on Android and iOS.
Also Read:
Best Scientific Calculator Apps
Games For Couples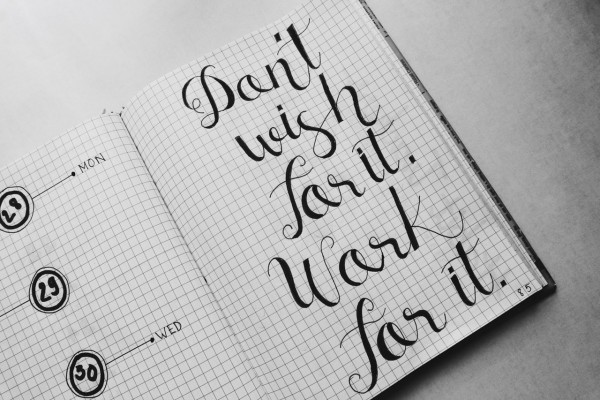 Best Calligraphy Apps
1. Calligraphy Handbook (iOS, Free)

Calligraphy Handbook is probably the most popular calligraphy app on iOS. It's actually a tool to learn Calligraphy. It has a lot of tutorials to teach you Calligraphy. It has a lot of pen and brush types, colour options, and the option to export and share your art with other people in the PNG format. Calligraphy Handbook is free with in-app purchases
2. Lazydog calligraphy and cursive writing practice (Android, Free)

This is a calligraphy learning app for those on Android. It actually creates worksheets that you can print out and practice with a pen. This is useful for those who don't have a stylus or don't like using them. It also has cursive writing worksheets in various styles like Copperhead and Chancery script and that's why this is in our list of best calligraphy apps. The app is free with ads.
3. Calligrapher (Android, Free)

Calligrapher is a more casual app than the ones above. It has a lot of pen and brush styles, different types of canvases to practice on, and many other features. You can even change the transparency of your lines, which can be used to create some pretty unique and interesting designs. It is free with ads.
4. Calligraphy Penmanship (iOS, Free)

Calligraphy Penmanship is from the same developer as Calligraphy Handbook, but without the tutorials. But what it does offer is special support for the Apple Pencil. You can change the strength and smoothness of the strokes and have gradient and alternating effects. If you already know calligraphy and just want an app to do it with your iPad, this is the one. Calligraphy Penmanship is free with in-app purchases, although you get a 3-day free trial to try out all the features.
5. Calligraphy Name (Android, Free)

This is a much more casual app than the ones mentioned above. It's primarily to create simple art for social media posts. You can write your name(or anything else) in different font types on different types of backgrounds. Drawings can be saved locally or shared directly on social media apps.