It's a truth universally acknowledged that a person with a blog is heard by the world—or at least wants to be heard by the world and has the ultimate ability to be heard.
But what stands in the way of blog writing success? The same things that plague our other entrepreneurial pursuits, plus a few extras you may not have thought of.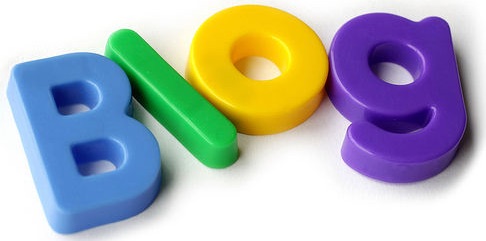 Time, energy and resources are a good place to start when considering writing a blog, but the next step is to consider these eight tactics for getting your best word out to the masses. All the secrets to success are just below!
Pick your service.
Great blogs provide their audience with a service. This can be book reviews, ways to do your makeup, or always having the latest and greatest in free tech advice. The key to making it work for your blog is making that service clear up front and sticking to it.
Blogs that provide a service are easy to monetize, but if that's not your goal and you'd much rather just share your lifestyle or travels with the world, that's great. But ultimately even a travel journal about your stay in Malta is a service to someone, and leading with that idea every time you plan your editorial post calendar is key to keeping everything cohesive.
Define your niche audience.
Picking your niche is one of the hardest things to do; I can almost hear you saying, "But I have an opinion about everything," and I understand that angle. But while you're justified in having your opinion, a blog can be so much more than just your opinion.
Also read:
10 Amazing Tools For WordPress Bloggers
30+ Impressive Examples Of Blog Header Designs
After you've defined your service, your audience is what you want to think about next. For bloggers aiming to review teen books, your audience is teens, publishers and even teachers. For foodies looking to share recipes, you've got an unlimited audience, but the more niche you get, the easier it is to get and maintain your following. When it comes to followers and subscribers, I suggest getting really deep into specifics because 5,000 hardcore readers is better than 10,000 occasional viewers.
Choose a platform.
There are many options out there for bloggers to get started for free—Tumblr and WordPress come to mind—but it's important even in the early stages to choose one that fits your brand and has room for growth. Tumblr is great because of its built-in audience, but it's also limited when it comes to customization. WordPress is the same; there are free templates to use, but for more customization, you've got to pay.
For people looking to establish a personal URL and have enough design flexibility to make a few decisions, I suggest Squarespace. For ultimate website freedom, there's no reason not to begin from scratch with a hosting site, and for that 1&1 Web Hosting is a comprehensive place to start. Not sure you can build from the ground up? Look at these additional options for more ideas on how to build the perfect fit.
Create an outreach plan.
Part of building your audience is engaging with readers who are already out there. From guest posting to hosting your own guest bloggers, it's important that you create a system that allows for communication with people who have been there and done that. Help get organized by using platforms like Trello, which can provide much-needed infrastructure for bloggers and big ideas that are just starting out.
I also encourage beginner bloggers to do something that may seem counterproductive: work with someone lower than you on the blog totem pole. This can be someone with a lower domain authority (DA) than you or maybe someone who's been blogging half the time you have. Either way, a mentorship like this can pay off big time in the long run because you never know where the next best thing is going to come from.
Get the right tools.
There's undeniably a couple of key tools that will help you move ahead in your blog dreams, and these three are my main recommendations for tools that are a must, no matter what stage of blogging you're at.
A camera: It's not secret; images rule the internet. Since visuals are only going to become more and more popular as time goes on, it's important you start creating your own. A camera phone can be enough for some blogs while others will require a DSLR. Do your research, but know that retina screens and Pinterest are bigger than ever, which will drive image-heavy content.
A Virtual Private Network (VPN): A VPN is an all-access pass to web security, getting around geo-location blocking and more. For bloggers who plan on having an international audience or even setting up shop in a cafe to get some work done, a VPN is a must for keeping your channels open and your passwords secure. Check out these picks by Secure Thoughts.
Market analytics: A program to manage your progress and the competition is exactly what a good blogger needs to be great. Not only will it help you plan your post calendar, but it will also help you compete with bloggers that have links on big DA sites like NASA and Wikipedia. Try Google Analytics or Market Samurai to help choose keywords and certain niches.
Decide if you want to monetize. 
Why do I think this decision is important? Because it could have huge ramifications for the future of your blog, and if you're even considering turning your blog into a money-making adventure, I suggest making that decision up front.
Blogs that provide a service, such as reviews or guides, are great for making money. Once you have authority, people will want to offer you their products, their voices and more to be promoted on your site, and this can be very lucrative. Have contingency plans for what you'd charge for a blog or for an ad or even for a guest speaking role if you are asked to do them; it's how you step up into the bigger world of blogging. For tips on how to set a price range, check out Copyblogger's guide to pricing.
Think about a social plan.
Social networking is everything for business these days, and making sure your plan is direct and complete is a big part of getting your blog out there. While I don't suggest using all social media platforms at the same time in the beginning, it's undeniable that successful brands are on everything, and it's the final goal.
When just beginning, I suggest picking two you can get a firm handle on since consistency is a big thing in the social world. Figure out what time your readers are active, and target those specific time frames. To help with that, I suggest using an auto-post website such as Hootsuite that can handle the posting schedule for you.
Remember: You're only as good as your brand and your email list.
When it comes to the blogosphere, you can be one of a million or you can be the one in a million; it all comes down to how you approach your brand and how well you manage your followers.
In the beginning, don't sell out to anyone who's willing to work with you, don't go after websites that aren't in your target audience, and don't try to write every day. The key to a good blog is genuine, authentic growth, and that comes with a lot of time and hard work. So don't sell out because your first year wasn't a success. Keep building and keep delivering quality to your audience, and, in turn, they will reward you by becoming lifelong fans.
Ultimately, a blog is more than just a place for personal expression; it's a place to connect to the world, and to begin your place in it, you only need to think about how to make yourself unique and irreplaceable. With these planning tips and things to consider, you're well on your way to doing just that.
About me: Cassie is a digital nomad and freelance writer who enjoys blogging just as much as she enjoys sharing her tips about how to go big in the blogosphere. A tech guru and entertainment junkie, she loves the latest in movies, books and digital advances and hopes you enjoy this article.