Technology has become an essential part of modern business. And it can be a powerful tool for reaching new customers. From social media and email marketing to websites and e-commerce platforms, there are many ways that businesses can use tech to connect with prospects and scale their customer base.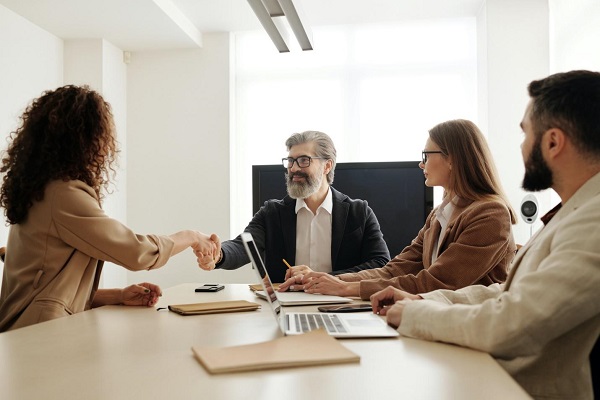 In this article, we will explore some of the most effective ways businesses can use technology to reach more customers and increase their sales.
Automate social media posting
Social media automation involves using technology to streamline repetitive processes and tasks. If used effectively, this process can help improve customer outreach and engagement.
You can automate repetitive tasks like posting to your Twitter feed. You can also alert your Facebook followers when new content is posted.
In addition, you can automate the release of new products on all your connected platforms. Most times, all you need to do is update your site and let tech do the rest. It is that easy!
Personalize email marketing campaigns
Personalized emails are more likely to be read and remembered than their opposite. Sadly, many companies fail to personalize their emails, resulting in low email engagement and ROI.
Note that personalization doesn't only entail including the recipient's name in the email or subject line. It also involves including things that interest the recipient.
For example, you can personalize your emails based on the receiver's location, age, employment, and hobby. Try to personalize your email marketing campaigns to improve important email metrics.
Use LinkedIn's reach.
At some point, LinkedIn was seen as an online platform to store your resume. Fast-forward to now, this popular social networking site has transitioned from a resume-storage platform to a powerful communication and content platform.
Many of your customers hang out on LinkedIn. They check their news feeds and connection requests, looking for anything that might interest them. Using valuable posts to market to prospects is a cost-effective way to acquire paying customers.
Leverage retargeting/ Lead gen companies
Every visitor visiting your site or checking out your social media page may not become a paying customer immediately. Before they buy from you, they may carry out more research or need a little "push." As a marketer, you must be prepared to have multiple touchpoints before landing a sale.
And that is where retargeting comes in.
Retargeting enables a brand to display ads to users who previously visited a site. Therefore, it is an effective lead-generation strategy.
However, you can try something less "tech" and more human if you aren't a fan of retartegting. You can consider hiring a lead gen company that offers tailored lead generation solutions. This company helps connect you to prospects and works to ensure they move smoothly down the marketing funnel.
Join niche online communities
Hang out at your customer's favorite spot. Increase your brand's visibility beyond social media networks and grow your brand community by joining other communities.
Target question-based communities. They are a gold mine as far as increasing your brand visibility is concerned. There, you can answer questions regarding your brand, thus making yourself known as a thought leader. And who knows, you may even find valuable connections and attract new leads.
Contact podcast listeners
Remember podcasts. Advertise your business on them. There are a lot of them out there dedicated to discussing many topics.
If you research well, you might find one with your target customer as a base. Unfortunately, many podcasts are finding it hard to find sponsors, so you might have to come to some agreement to advertise your business on their podcast.
Purchase Facebook Ads
Whether your budget is $100, $150, or even $50, Facebook advertising is a method every company should leverage.
Facebook ads let you fully customize your target demographic and narrow it down based on interest. The marketing technique  enables you to optimize cost per click also.
Subscribe to a remote usability testing service
Consider subscribing to a remote usability testing service to help you understand the experience of using your product. These services often offer a large pool of participants that you can efficiently recruit, and many are affordable.
By gaining insight into how your product is used, you can build features that meet your customers' core needs and increase your market share. In addition, investing in usability testing is a sustainable way to attract new customers.
Conclusion
Technology can help businesses reach and connect with potential customers, leading to increased sales and growth. By using social media, email marketing, websites, and e-commerce platforms, businesses can showcase their products and services effectively.
However, it is important to find the right balance and not depend too heavily on technology, as personal connections and relationships with customers are also crucial.