Some companies seem to move forward as though there isn't a pandemic occurring. They may raise their prices, not worry about safety measures and even put out insensitive advertising. Whether you think coronavirus is a severe threat to society or overblown hype, it's important to remember some of your customers are scared. They may have lost loved ones and are reluctant to spend money for fear things could grow worse.
The U.S. Census Bureau stays on top of changes in consumer spending during COVID-19 through the Small Business Pulse Survey. Researchers surveyed single-location, non-farming businesses with under 500 employees and at least $1,000 in revenue. They found just a few industries with a large negative impact, including education, arts, entertainment and food. Around 71.3% of respondents in the restaurant industry pointed to negative results.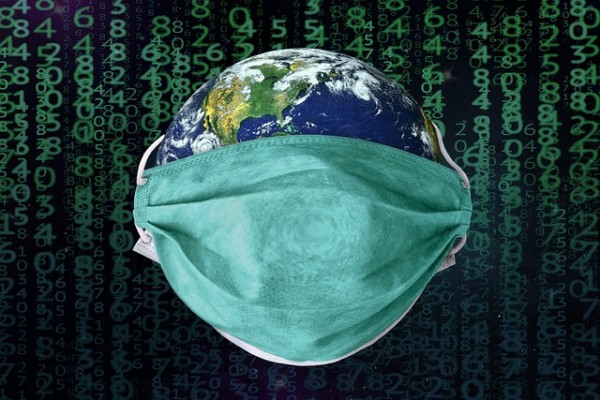 The good news is, some indicators show a rebounding economy. No matter how challenging things currently are, creative marketing and an understanding of the way consumers spend during a pandemic can see you through. Here are 10 things to keep in mind during COVID-19:
1. Segment Your Audience
Nearly every business type experiences some change in their target audience during a pandemic. People are out of work, and others become more cautious about their spending. Make sure you understand who your customers are and how the shutdowns impact them. If you serve many people in the health industry, for example, they may be overwhelmed and not have much time for shopping right now.
If you run a restaurant, people may not eat out as much as they once did. Knowing the limitations allows you to shift your business model and offer products and services meeting your customers' needs where they are today.
2. Use Signage
Many businesses closed to the general public, offering pickup only. Others adjusted their hours due to employees being out sick or more stringent regulations. One thing you can do to draw people into your brick-and-mortar location is to describe the new procedures.
You might put a sign up with your new store hours, indicate your dining room is open or provide any number of other messages. You could even add notes such as that you're following CDC guidelines. Think of what your customers want to know to feel comfortable returning to your store.
3. Find the Right Questions
What pain points are your customers facing during the pandemic? For example, if someone needs a new HVAC unit, they may have more concerns than just the cost. They might worry about someone coming into their home from the outside or exposing an elderly parent to the virus. Figure out the concerns of your audience and answer them upfront.
4. Add the Personal Touch
People feel pretty isolated right now. It may have been months since they've been able to hug family and friends. Most stay home more, and they've reduced gathering in large groups for sporting events, weddings and funerals. You can stand out from other businesses during this time by reaching out with a handwritten letter or phone call. A little extra lead nurturing can help you gain customers.
5. Offer Options
People understand that supply chains and shipping may be slower during this time. However, they want to be notified of any delays and potential issues. Someone who orders a pair of children's boots for a special event wants to know if the item might arrive when expected. If not, they need options, such as picking up curbside instead of having the boots shipped. Look for ways to navigate the issues. You may even want to offer your own delivery service within a certain mile radius.
6. Work on Brand Reputation
A lull in business is an excellent time to reevaluate your brand's reputation. What do you most want to be known for? Should you change your mission with the way the world is now? How do others see you?
If you want to be known as having the best customer service in the industry, what can you offer that your competitors' don't? Could you provide curbside pickup, private sessions or free delivery?
7. Remain Steady
Multiple studies show business owners are positive the economy will rebound. A recent survey by the National Federation of Independent Business (NFIB) showed 46% of owners were already back to pre-pandemic revenue, and only 20% were at half their sales from the year before.
Keep putting out marketing materials and reaching current and new clients. The economy will recover at some point. You want to be ready for the influx of sales when it does.
8. Avoid Raising Prices
Do your best to avoid raising your prices. People are already a bit on edge and watching where they spend their hard-earned dollars. If your costs increase, you may not have a choice, but be sure to tell your loyal fans why you've raised your prices and that you've only lifted them to match your increased expenses. Customers will remember which businesses took advantage of them and which ones tried to keep things manageable.
9. Tap Into Emotions
Many emotions surround the pandemic. Some people feel fear, while others experience frustration. Think about your typical customer and what emotions they're most likely to go through during the COVID-19 crisis. If your advertising taps into their current feelings, you'll be a step ahead of your competitors.
For example, if your internal data shows most of your customers are scared of the virus, you can let them know the exact steps you're taking to protect them. Tell them it's OK to be afraid, but you're going to help them return to somewhat normal while managing the risks.
10. Check Your Images
Don't just put out the same ads you always have. Look over any images or wording carefully to ensure you aren't insensitive. A florist advertising funeral flowers with a photo of a large gathering of people might hurt the heart of someone who had to bury their parent and not have more than 10 people in attendance. A picture of someone surrounded by family and balloons after having a baby isn't the reality for most new moms at the moment.
Be sensitive to how the pandemic has changed the world and find images more in keeping with the current environment as it is now. You can always switch back to the other photographs later.
Navigating the Future
No one is sure what the future might bring. Think about how many of your customers work from home if they are at risk and how you can help them as they live their lives during a pandemic. Have more than one person look over your marketing messages and ensure you're on point with communications. One day, COVID-19 will pass. For now, pay attention to shifts and make the changes necessary to remain a viable business.
Lexie is a digital nomad and graphic designer. She enjoys hiking with her goldendoodle and creating new cookie recipes. Check out her design blog, Design Roast, and connect with her on Twitter @lexieludesigner.