Effective communication is indispensable in modern healthcare for ensuring optimal patient care. A 24-hour medical communication solution acts as a vital link between patients and healthcare providers, enabling seamless interaction at any time.
This article explores the definition and purpose of the 24-Hour healthcare communication Solution. Then we'll be highlighting the vital role of delivering 24-Hour assistance in accident situations. Finally, we'll wrap up this piece by considering the training personnel receive to enhance patient care.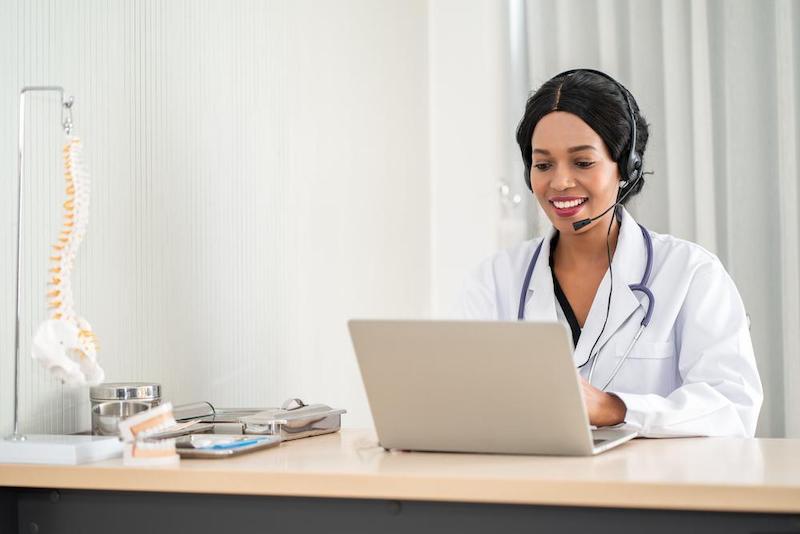 Definition of a 24-Hour Medical Communication Solution
It is a specialized service tailored to the healthcare sector designed to manage incoming calls from patients, caregivers, and healthcare professionals around the clock. It serves as a crucial bridge connecting individuals seeking healthcare assistance with the healthcare experts responsible for providing it.
Purpose of a 24-Hour Medical Communication Solution 
Below are some of the core purposes of offering 24-hour clinical solutions –
Enhancing Patient Care and Accessibility
The core purpose of a 24-hour solution is to provide continuous access to medical assistance. Emergencies can arise at any moment, and this service ensures that patients receive appropriate care promptly. This accessibility is particularly vital when time-sensitive interventions are crucial.
 Efficient Call Triage and Routing
A key aspect of this service is its ability to triage calls effectively. Trained operators follow established protocols to assess calls' urgency and prioritize them accordingly. Urgent cases can be escalated to professionals, while non-emergencies can be addressed during regular hours. Visit this website: https://flearningstudio.com/communication-barriers-in-healthcare/ to learn more about how to overcome possible communication barriers.
Reducing Healthcare Costs
It helps decrease healthcare expenses by avoiding unnecessary emergency room visits for non-urgent matters. Patients receive guidance on managing minor issues and are directed to appropriate care settings, like urgent care clinics. This not only saves costs but also eases the burden on the healthcare system.
Facilitating Provider-Patient Communication
Effective communication between healthcare providers and patients is vital for building trust and ensuring satisfaction. The communication solution enables direct contact between patients and their healthcare providers outside of regular hours.
Appointment Scheduling and Information Sharing
Beyond emergencies, the service assists in scheduling appointments, relaying test results, and disseminating healthcare information. Patients can set appointments, inquire about prescriptions, and access details about medical procedures. This convenience boosts patient engagement and encourages proactive healthcare management.
 Maintaining Professionalism and Confidentiality
Staffed by trained professionals who respect the sensitivity of medical data, the communication solution adheres to strict privacy regulations. Patient information remains confidential and secure, fostering patient confidence in the handling of their health data.
The Vital Role of 24-Hour Clinical Assistance in Accidents
The role of assistance in accidents is crucial. Let's explore how it contributes to Swift responses, effective prioritization, and optimal care during emergencies.
Immediate Response and Timely Aid
Accidents often unfold suddenly, leaving individuals in urgent need of medical help. It serves as a lifeline, enabling quick connections with healthcare professionals. The constant availability of medical office answering service ensures that accident victims, witnesses, or caregivers can promptly report incidents. This in turn means that they can receive guidance on initial steps to take before professional aid arrives.
Efficient Prioritization and Resource Allocation
Accidents span a spectrum of severity, from minor injuries to life-threatening situations. A 24-hour medical assistance service plays a pivotal role in prioritizing incoming calls, accurately assessing each case's urgency, and allocating resources accordingly. Efficient resource allocation helps prevent overwhelming emergency departments and empowers medical professionals to focus on critical cases.
Guidance for First Responders and Onlookers
First responders and bystanders at accident scenes often face crucial decisions regarding initial aid before professional assistance arrives. They can offer guidance, advice on appropriate actions to stabilize victims and prevent further harm.
Effective Coordination and Communication
Accidents can lead to chaotic scenarios involving multiple individuals, responders, and medical facilities. A 24-hour service excels at coordinating communication among all parties. It functions as a central hub for gathering, transmitting, and sharing information. Efficient communication streamlines patient transfers to suitable medical facilities, guaranteeing specialized treatment.
Alleviating Stress and Anxiety
Accidents often bring trauma, leaving individuals and families anxious. A 24-hour medical assistance service offers solace during these crises. By delivering swift and professional aid, the service reduces stress and uncertainty, instilling a sense of control in tumultuous situations. The knowledge that medical help is en route, and every effort is being made for optimal care eases the emotional burden on victims and their families.
Training for Personnel in 24-Hour Medical Assistance to Enhance Patient Care
This section considers the rigorous training and specialized expertise required of personnel in 24-hour services.
Essential Clinical Knowledge
Personnel in 24-hour medical assistance services must possess a solid grasp of medical terminology, conditions, and procedures. This foundational knowledge allows them to comprehend callers' descriptions of symptoms, injuries, or situations accurately.
Triage Protocols and Decision-Making Skills
A key responsibility of personnel in medical assistance services is to triage incoming calls. Comprehensive training equips them with established protocols to gauge the urgency of situations accurately. This involves evaluating symptoms, asking relevant questions, and determining the appropriate level of care required. Effective decision-making skills are vital to ensuring timely and appropriate care.
Effective Communication and Empathy
Beyond clinical knowledge, effective communication and empathy are essential. Personnel in 24-hour clinical services must convey information clearly and compassionately to callers who might be anxious or distressed. Empathy training ensures callers feel supported and understood, fostering trust and reassurance during challenging moments.
Privacy and Confidentiality Practices
Due to the sensitive nature of medical information, personnel undergo stringent training in privacy and confidentiality protocols. Training covers secure data handling, confidential communication methods, and the significance of maintaining patient privacy. This training prevents breaches that could jeopardize patients' trust and legal obligations.
Crisis Management and Stress Mitigation
Crisis management training helps callers manage stress and emotional distress in high-pressure situations, ensuring they remain composed and focused.
Personnel learn to provide calming reassurances, deliver immediate aid, and maintain professionalism, positively impacting callers' emotional states and facilitating efficient care coordination.  Click here to read more on effective crisis management.
Continual Professional Development
As the healthcare landscape evolves, so must the training of personnel in medical assistance services. Regular training sessions, workshops, and simulations ensure personnel remain proficient and confident in handling various scenarios. This commitment to ongoing learning upholds high standards of patient care.
Conclusion
In the modern healthcare landscape, a 24-hour medical communication solution stands as a critical connection between patients and healthcare providers. Its purpose transcends call answering, it embodies a commitment to enhancing patient care, optimizing communication, and promoting healthcare accessibility.
As technology advances and healthcare transforms, this 24-hour healthcare remains pivotal in delivering comprehensive and accessible patient care. Its ability to provide prompt responses, effective prioritization, guidance for initial aid, coordination of communication, and emotional support greatly enhances accident management.
Acting as a vital link between victims, responders, and medical professionals, these services substantially minimize accident impact and improve healthcare outcomes.