Acting Resume Template :- Acting is an ever growing industry with new talent on the flow. Unlike other trades, acting can be a tough industry to crack. The requirement of ability is a must, but the need to showcase your talent to the potential client is what makes it the most enticing of them all.
Getting an acting job starts from the acting resume. Resumes are fundamentally the starting point to grab the attention of the employer or in case an advertising or acting firm.
Recommended:
Bartender Resume Samples and Tips
How to write a Resume
Acting Resume Template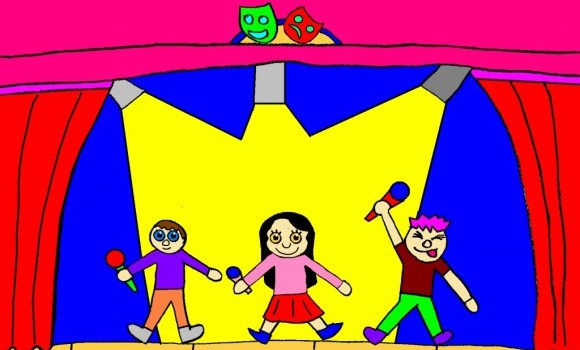 To help you gain a better chance of getting the acting job, we will list some of the best acting resume templates. The acting resume templates act as a good starting point for catching the attention of the job provider. The resume needs to be succinct, to the point and should reflect what you have done until now. No one wants to read an essay, and that's need to be in mind before proceeding.
Before we list the best resume templates, lets' list few of the tips for an acting resume.
Tips Acting Resume
Acting Resume is the key to success. To make sure that it contains the right information and in the correct format, try to follow the tips mentioned below.
Mention relevant contact information and other vital information at the top of the resume. The critical information is necessary to make sure that the HR gets enough information upright. Don't forget to mention your name, email address, contact information and other vital information including date of birth and father's name. It should also be noted that too much information can hamper the chances of being selected for the interview, so always keep a balance of what you want to show them.
Visit your old work and list them in from your best work. Always try to showcase everything you have done in your acting career until now. Worked in theatres? Mention it. Other work experience such as an advertisement, films are also welcomed. Don't forgot to mention for which company and under which director you worked with. Try to mention a line or two about the work and challenges that you have gone through.
Mention any training that you have done until now. The training sessions are a booster in this regard and will keep up for the afloat in the market of other talented actors/actress who are trying to break in the industry or any other acting firms.
Mention your skills. What roles you can act well? Will you be able to work on a whole new character that you have never done before? Try to make it clear cut on how you will approach the new job if the opportunity is given. A clear idea of who you are and what you want to do will make the hiring process of the acting firm easier.
Don't forget to mention awards.
Without much delay, let's get started with Acting Resume Template.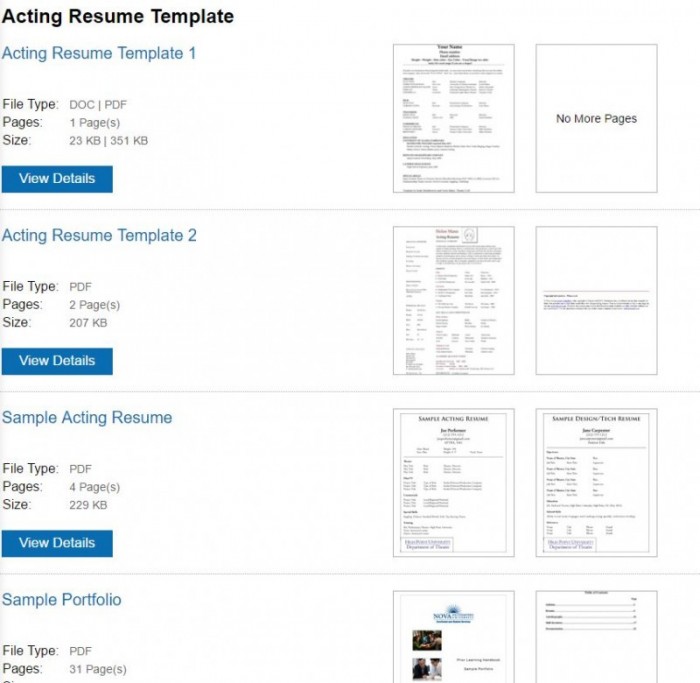 A good collection of resumes.