Have you already built a business website? If you are about to do so, make sure to pay special attention to web design.
Businesses require credible, appealing, and user-friendly sites to attract more customers. Although setting up a site can be performed by an amateur, companies are strongly encouraged to trust this task in the hands of experts like web designers and developers.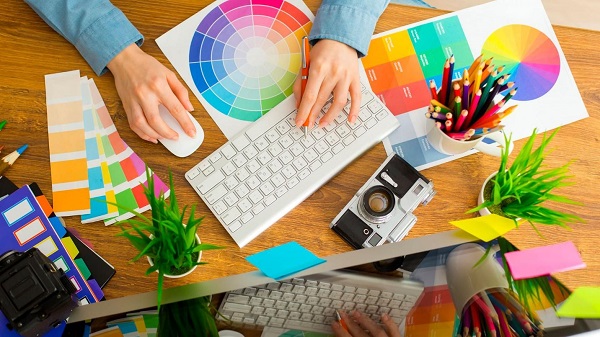 These specialists can create a site from scratch or redesign the one you've already created.
Check out the advantages of collaborating with such experts.
Saves time
The main advantage of teaming up with a web design company is saving time. Even if you have a fair knowledge of website development and design, it doesn't necessarily mean you can build a site that's properly optimized. You'll probably have to waste plenty of time trying to make your site look professional. Most businesses take this road to save money, but they end up saving virtually nothing. Find out how to plan a website.
Moreover, each minute you spend working on your site deprives you of the time you should be spending on developing your business. Every business owner should bear in mind that the web design development process is complex and consists of multiple steps, including information gathering, planning, design, development, testing, launch, and maintenance. During this process, all the other jobs will be neglected, which could result in setbacks.
Those concerned about spending money on hiring professionals for the job should know that a professional site will provide them with a much better return on investment than building their own website. You won't be just saving time but earning more money in the long run.
A reliable site
Another advantage of teaming up with a web design company is getting a reliable site. Since you have no web design expertise, you'll most likely realize the site isn't reliable when it's already too late. For instance, your site could be functioning well for a couple of months, but the moment you decide to change anything, it might shut off.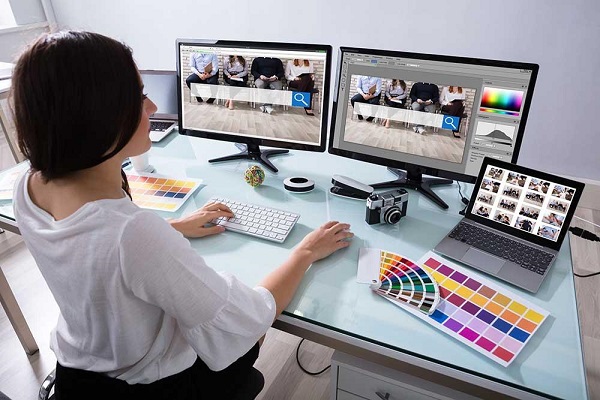 Needless to say, a malfunctioning website is harmful to any business. In the event of a site malfunction, you won't have any other alternative but splurging plenty of money on an emergency fix. However, the site will remain the same, meaning a crash is likely to happen again. The majority of website development professionals, such as the iias Web Design Company, provide aesthetically pleasing and technologically functional sites. They will create a reliable one for you, which won't crash or break down too often.
High-quality design
The importance of making a good first impression is valid for business websites, as they should be of high quality. An experienced web designer knows how to use codes, images, plug-ins, and headers. The ultimate result would be creating an appealing and dynamic site that provides an impeccable user experience.
In an attempt to save money, some businesses use website templates that provide nothing but boring webpages. The crucial aspect is to make customers excited, not bored to death, while exploring your site. Therefore, make sure you're provided with a personal design, which is user-friendly and uncomplicated in view of navigation.
In addition, website design is supposed to be responsive, given the increasing number of smartphone users. It should be built in a way to be compatible with the newest mobile technologies. Since mobile search traffic is on the rise, your website must be mobile-friendly for audiences not to bounce off it. Web designers will ensure your design is responsive enough and compatible with most mobile devices. Follow this URL, https://www.talk-business.co.uk/2018/02/22/main-benefits-mobile-friendly-website-design/, to see the advantages of mobile-friendly web design.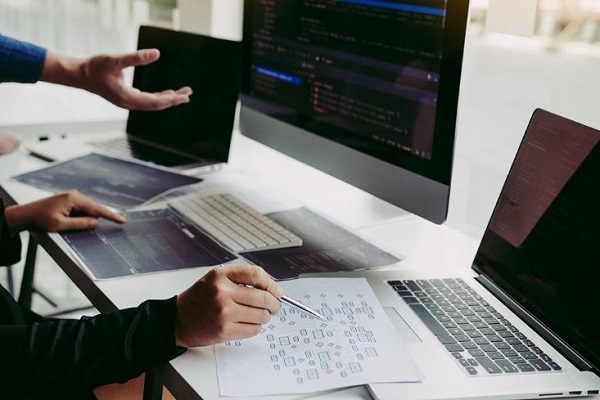 SEO optimization
Another advantage of collaborating with web design and development professionals is being provided with SEO optimization. Your site should be optimized for search engines so as to earn higher search engine ranks. In other words, higher ranks make sure it appears higher in search results, and more people are able to come across it.
Unless it's SEO-optimized, potential clients will struggle to discover it. Experts take several factors into account to provide the best SEO optimization, like choosing specific keywords, which are highly demanded. By allowing a professional web designer to handle your SEO, along with the back-end work of your website, you will be provided with much better online visibility.
Staying up to date
Another incredible benefit of cooperating with a web design and development company is the ability to stay up to date on the newest trends and tools. Web designers are knowledgeable about the trends that are most appealing to users. Their job is to ensure businesses stay relevant and attractive to visitors. Read this article to find out which seven qualities are essential to look for in a web designer.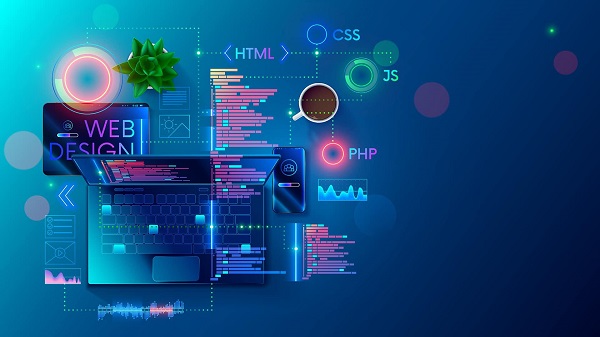 Furthermore, these specialists use the newest technologies available to take advantage of new plug-ins, features, and tools built to make sites better. The inability to follow trends will make you fall behind your competitors.
Better speed
The loading speed of your site has a major impact on its performance. Web designers are well aware of this fact and strive to enhance loading speed and security. They use various integrated features and plugins to make your website faster. Visitors refuse to wait more than a few seconds for a website to load. Consequently, they wouldn't hesitate to move to another webpage.
Continuous support
The ultimate benefit of teaming up with a web design and development company is receiving continuous support. There are different factors that need to be monitored on a regular basis, which is why most of these companies offer support and maintenance plans for businesses. They perform maintenance tasks and fix bugs whenever necessary.
Additionally, having continuous support means making appropriate changes based on industry requirements or personal needs. You will also receive useful suggestions for adding new features to stay competitive.
The bottom line
An investment in web design and development is never wasted.
Wait no longer!