You may think that if your PC is running fine then why would you even bother taking a look at the temperatures of components like CPU, GPU or Hard Disk. I mean, who on earth would care to keep an eye out for the CPU by downloading a CPU Temperature Monitor when everything's running normally? Your system may seem to be running well but still may be overheating. Overheating (and I hate this term) can have devastating consequences on your hardware. Components damaged due to spike in temperatures can hardly be repaired (especially CPU and GPU). If your CPU is overheating, it is dying faster than it is supposed to. CPUs are designed to work best at a certain temperature range and if the temperatures reach alarmingly high levels, you may end up bricking your system. You cannot utilize your CPU's maximum capability if it's reaching around 95 degrees or so. Therefore, it's way more important than you think it is to keep tabs on the maximum temperatures attained by your hardware components including CPU, GPU, Hard Disk, and even RAM.
Recommended for you! PS2 Emulators for Android That Actually Work (2020 Edition)
I know what overheating is because I own a Nitro 5 and still haven't had a thermal repaste done (they told me to get Arctic Silver 5). The CPU spikes to 97 degrees on just loading PUBG (Steam Edition) and things go further south if I actually play the game. The CPU starts throttling and the game's performance is all messed up. But how did I realize that my CPU was overheating?
My fans would fire up as soon as I launched the game and they would get as loud as the Rolls Royce on an Airbus A320. Then the keyboard would start getting warm especially around the upper left corner (because that's where both CPU and GPU are on a Nitro 5). About 8 minutes into the game, I would start getting frame drops every once in a while, and the keyboard could be confused for a recently turned on induction heater. I came to know about HWMonitor and decided to see if the assembly was getting too hot. To my surprise, the CPU would almost hit the T Junction (short by just 2 or 3 degrees) every time I played a graphically demanding game. From that day on, I sort of took an oath that I would never launch anything demanding on my laptop unless I had the thermal paste redone. I saved my laptop from a potential breakdown because I entirely stopped running games and any other resource-hungry applications because I realized just in time that my CPU was overheating, all thanks to HWMoniter.
That's why you need to have a CPU temperature monitor installed on your PC. Here are some of the best that I came across (I use HWMonitor so let me tell you about it first):
HWMonitor
Apart from monitoring temperatures, HWMonitor can also provide information about how much voltage and current is being supplied to your components and by doing some calculations (H=IVt, as far as I remember), you can easily figure out if your system is vulnerable to overheating. The user interface is easy to navigate around and statistics are displayed under respective headings.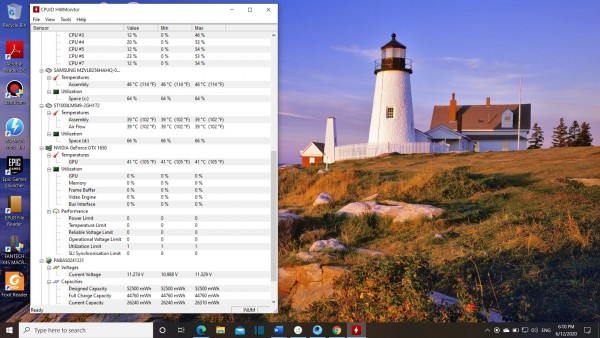 Pros
This application does not take much time to collect information from your system. Just launch HWMonitor and you will be provided with the numbers.
It is absolutely free and you can also save log reports.
Download HWMonitor here.
Speccy
Speccy comes in two versions. The free edition is for those who only wish to take a look at readings collected by the app and the paid version is for those who want to do something about the readings (provided that they are harsh). This application can optimize apps and improve your system's performance by maintaining its health.
Pros
With Speccy, you can even take screenshots to save those readings for future reference.
Speccy also generates a detailed report covering all the components assembled in your system.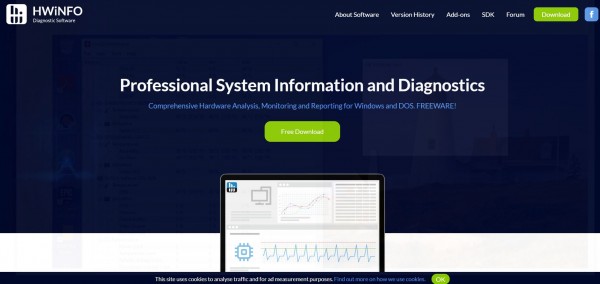 HWiNFO
Functioning only in sensor mode, HWiNFO is one of the best CPU Temperature Monitor for your PC. For those who don't wish to install loads of applications in their system, a portable version of HWiNFO is also available. The user interface of HWiNFO is one of the simplest I have seen on CPU Temperature Monitors. It isn't daunting at all even for the newbies. HWiNFO does real-time monitoring of your components and displays the results. You don't even have to install the application. Just download the portable version and you will be ready to monitor your system by launching the downloaded executable file.