Selfies are probably the most popular form of photo people take in 2019. Selfies are used for everything, from status updates, to profile pics and posts on social media, to actual commercial media for promoting a product or company. Taking the correct selfie involves making sure you have the right amount of lighting in the right direction and changing camera settings to get the best shot.
While you can always make a different pose for your latest profile pic update, there are other ways to spice up your selfies. One way is to use cartoon camera apps. These apps add a layer to your photos that make them look like as if the photo is a shot from a cartoon or animated show. There are a lot of apps that do this, but this is the list of best cartoon face apps or best cartoon camera apps on Android and iOS.
Recommended:
Best Microphone Apps for your Phone
Here are the Best Anonymous Chat Apps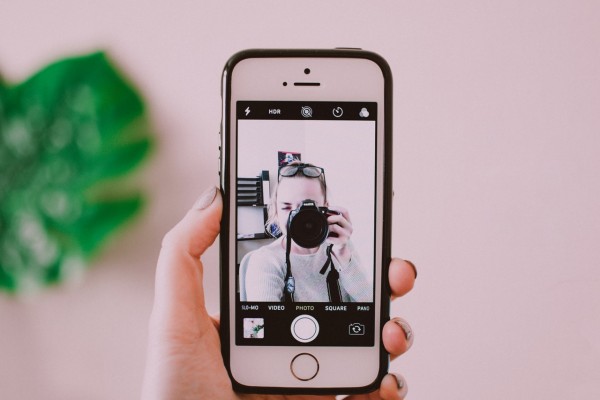 Best Cartoon Face Apps
1. Cartoon Pictures – Cartoon Photo Editor (Android)

This is one of the most popular and highly-rated apps on the Play Store and iTunes store. It has a lot of different filters that let you apply a lot of effects. You can make your photo cartoon-ish to varying degrees. There's also sketch effects and animation filters. It is free with ads and in-app purchases.
2. Cartoon yourself video effects(iOS)

This is one of the best cartoon camera apps on iOS. The unique feature of this app is that it can change the facial expression of your photos. You can choose between the "standard" expressions like smile, grin, surprised, etc. and a few interesting ones like alien, grotesque, bulb-headed man, sad, etc. All this apart from the standard features like the ability to apply cartoon filters on your face. Perhaps the one disadvantage of this app is that it has a subscription model for anything other than the basic ad-removal option, which costs $1.99. Beyond that, it costs $19.99 per month, which is quite a steep cost. Whether that's worth it depends on how hard you want it.
3. Clip2Comic and Caricature Maker (iOS)

This is a cartoon camera app with a few very interesting features. It has all the cartoon filter effects of the apps above, and a few more like the ability to bloat and reshape a part of a picture. It can also apply cartoon effects to videos of up to 1080p resolution. So you can have your video look like an animated cartoon. But perhaps the most interesting feature is that for $1.99 you can actually print your cartoon photo as a postcard from inside the app and have it delivered to you or anyone else. It is free with in-app purchases.
4. Sketch Me! (Android, iOS)

Sketch Me! is one of the older cartoon camera apps. It has 7 different cartoon sketch effects, and the ability to share to social media from inside the app. You should try this one if you're specifically looking for sketch-like cartoon effects. It is free with ads.
5. ArtistA (Android)

ArtistA has a few unique features like oil painting effects and cartoon effects based on styles of famous artists like Picasso and Leonardo Da Vinci. There are also prism effects and the ability to share to social media. It is free with ads.