The internet has provided with resources to connect with spiritual people. The world is suffering from mental problems, which have led them to approach spirituality but with the help of technological advancement. Technology can make you connected with spiritual people from anywhere in the world. You can follow their guidance and even join virtual classes. In this article, we will let you know about such free resources for spiritual people. Though there are many apps available to support your spiritual journey, the ones listed below are among the best. The article has been listed out into  two categories: I.e, The  General Spiritual Wellbeing Apps and Interfaith and Religion-Specific Apps.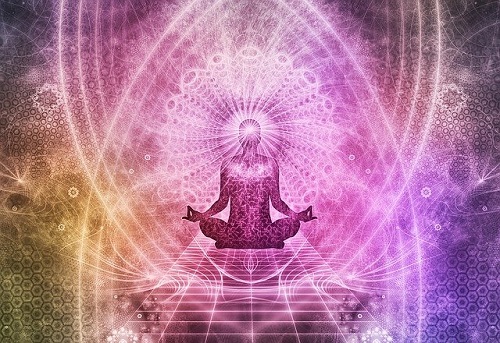 If you are an expert in spirituality and want to deliver your expertise to the world, then you can create a bible app with Andromo without learning to code. It will be an affordable way to start your little journey.
Silvana
The first on our list is this comprehensive app which features meditations, spiritual classes, and  talks by renowned experienced teachers , guidance, and healers of the world. It focuses on addressing the mind, whole body, which targets metaphysics, nutrition, relationships, sleeping cycle , mental growth. In addition, you can see unique blended content, like films or healing articles on personal transformation and spirituality.
Spiritual Stories Daily
If you are in your starting phase of spirituality, the inspiring stories will motivate you to take further steps. The article talks about inner strength and  peace.In addition, the stories portray the power of thought and speak about the spirit present behind the reason. You can also follow an app like Miracle has a similar type of content.
Spirit Junkie
In your starting phase, you need your body and mind to adapt to new things. Many times, you will encounter the thought of dropping it. For such situations, the spirit Junkie app helps you get going with good vibes and repeat your mediation by setting reminders. You can also view it to keep an accurate report. It helps you assess goals and improves the level of concentration. You can add background music to allow your mind for deeper engagement with the help of the ConZentrate app.
Headspace
This app teaches you to step by step about minute details of breathing and meditating. The exercises help in releasing stress and anxiety and bring back focus and calmness. It also helps in improving the night sleep. You can also use apps that come with mood trackers or provide daily challenges, which can e unlocked by medallions and give a chance to win rewards.
Lectio 365
Thus app is a form of religious spirituality and helps you to read the Bible every day. The way of reading the Bible and meditation has been practiced for a long by Christians. It was termed as offering prayer, and the mission was to achieve six courses, including worship, mission, justice, creativity, hospitality, and learning. You can use similar apps like Our Bibble, providing daily devotions, relative podcasts, along with chat rooms. In addition, you can find many versions of the Bible which includes audio, bookmarks and notes.
Sikh World
The Sikh world also offers religious spirituality and information on Gurus based on Sri Guru Granth Sahib. One can listen to daily Hukamnama, live Kirtan, Nitnem, and other Gurbanis videos and more relating to Sikh culture. It helps define the purpose of life and transforms one into a better person by providing morals and values.
Heart Space
Those interested in Sufi or who like to go through Quran for spiritual practices can try this app. It includes text from Rumi, Hadith, and the Qur'an.
Buddhify
Buddhism is a popular source of spirituality and can bring kindness and calmness to your life. The mediations and stress help you to release stress and anxiety to provide a healthier life. You can also try DHARMA SEED & AUDIO DHARMA, which is the most searchable and most extensive database for spiritual talks.
Conclusion
I hope these resources will help you achieve a fruitful mediation journey. Have passive will starting as it may take time to develop it. But with outstanding commitment comes incredible things. You can also search for renowned personalities like ELISHA GOLDSTEIN, a Los Angeles-based psychotherapist known for improving mental health through her courses. There are many more on the list, like Psychologist Kristin Neff with guides on self-compassion or many more.