By Tim Brown, Director of Strategy, Snap Agency – WordPress Services
Just like having a website is an essential for your business in today's modern world, so too is having a user-friendly contact form a vital part of your website. A contact form serves as the first platform on which potential customers can contact you so it needs to function properly.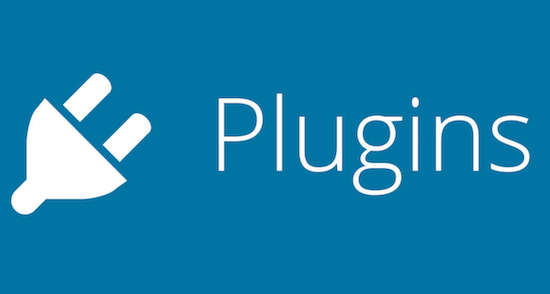 If you don't already have one for your WordPress site, you need not worry as there are many free plans available to use for your contact form. Let's take a look at some of the best ones!
1) Pirate Forms
Pirate Forms is a wonderfully easy plugin to use- even for beginners. Built by Themeisle, its simple interface allows u to create a contact form in next to no time and, the best thing about Pirate Forms is that they don't have any paid upgrades. Pirate Forms offers everything you need from SMPT to CAPTCHA and is ideal if you would like to create a very simple contact form.
Contact Form 7 is one of the oldest and most longstanding options for WordPress contact form plugins and has always been a highly popular choice. If you have a WordPress blog site, Contact Form 7 is perfect as it is a really basic contact form. Another great advantage of Contact Form 7 is that you can install it on multiple sites, although the downside is that some may find it slightly complicated to install. Still, it is a fantastic all-rounder.
Also read:
How to Create Professional-Looking WordPress Video Guides
10 Best Coming Soon WordPress Themes For 2016 Worth Exploring
3) WPForms
Just as the name suggests, this WordPress plugin has been specifically designed for WordPress sites and is therefore a great choice as a contact form plugin for all WordPress sites. Incredibly user-friendly to install, you don't need to be a technological genius to create your contact form with WPForms. It offers you a clear guide during the installation process and, if you do happen to get stuck, you can email their support center for help.
The WPForms Lite version will get you an amazing basic contact form and if you decide that you need a more advanced one, you can always upgrade to their Pro package for a small fee.
4) Ninja Forms
As one of the most popular free plugins for WordPress contact forms, you cannot go wrong with Ninja Forms. The benefit of Ninja Forms is the ability to install on multiple sites and the fact that it is extremely easy to use.
They also have an amazing community support feature, easy-to-use guides and the option of contacting their support desk if you get stuck. Purchasing the Ninja Forms Premium package will enable you to use features such as, SMS notifications, Campaign Monitor, Salesforce and Freshbooks.
Formidable Pro is fast becoming a favorite among developers and WordPress site users. This is not surprising when you note the very many features of this free contact form plugin service. In next to no time, you can create a beautiful contact form for your WordPress website. What's more, your contact form will come with all the features you would expect from a Premium or Pro contact form package! Formidable Pro is therefore definitely something to consider if you require a contact form for your website!
6) ContactBuddy
A relatively new addition to the contact form plugin market, ContactBuddy is perfect if you are looking for something that is nice and simple. It does, however, have a few necessary fields for your contact form such as, Subject, Name, Email Address and a CAPTCHA field.
So, there you have it: some of the best free WordPress plugins for contact forms! We are definitely spoiled for choice! My absolute favorite of non-free plugins is Gravity Forms Pro, because of extensibility and friendliness for developers.
Tim Brown is a designer and Director of Marketing Strategy for Snap Agency – WordPress Minneapolis and creates websites that are built around business goals and that are built to attract traffic through and increase conversions through Conversion Rate Optimization.