If you've been a business owner for a while, there is no doubt that you understand the value of a customer-business relationship. Don't worry, we're not here to preach about that. We're here to talk about one of the customer relationship management trends that has been gaining more popularity over the last couple of years.
More and more businesses have been outsourcing relation management to contact centers, so as to free themselves from the burden of having to run in-house customer service departments. Nevertheless, there is one thing that doubters never stop asking; what difference do these centers make?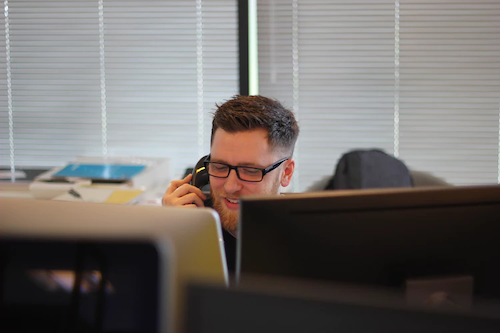 1-   Increase the Efficiency of Every Customer Interaction
The main concern for any growing business is efficiency. In the business world, every resource is highly valuable; time spent is money wasted. That is why, for any business to develop, they must make sure that they are achieving maximum productivity levels without wasting any time. How does this apply to contact centers, though?
Well, simply, a contact center is like a middleman between a company and callers. In other words, it is designed to handle all information related to any caller. Again, what does this mean? It means that every time someone calls, your designated team will know the reason for the call and any necessary information about the caller. It will be easier to tailor the entire call/sale to a caller's needs which guarantees complete customer satisfaction.
Not only that, but a contact center is also how a team goes about transferring their calls from a department to another. So, in a time when calls are coming in from left and right, every call can be handled efficiently to minimize the time other callers spend on hold.
2-   They Are an Omnichannel Service
One of the main differences between a call center and a contact center is that, unlike the latter, a contact center provides a business with the ability to communicate with existing and potential customers through several means. As we know, the most dominant means of communication nowadays is e-mail; yet, the fact of the matter is that it differs from a person and a company to another.
In order for a business to improve revenues, customer relation management, and achieve sustainable growth, it needs to adapt to the changes in communication trends. When doing research and learning all about contact centers and their advantages and drawbacks, you'll find that it is mainly their job is to handle all the complex tech aspects of the communication process, so you'd be free to handle the business aspect.
By opening doors for you to reach customers through VoIP telephone services, email, text chat, fax services, and direct website interface, a contact center can guarantee that you'll be able to reach your customers whenever, wherever, and so will they.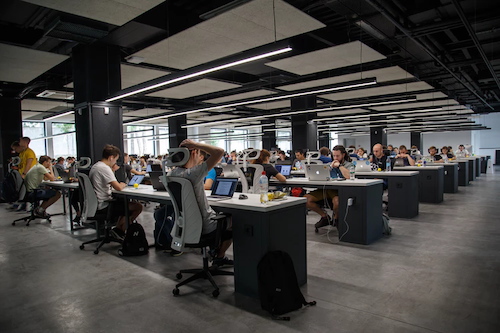 3-   They Build a Certain Image for Any Business
One characteristic that puts small-scale businesses ahead of the big players is the element of personalization. Clients for small-scale businesses lose the element of personal interactions as these businesses grow and expand their client base. However, keep in mind that this is only due to poor customer relationship management.
If you have a contact center that is dedicated to responding to your clients' every need, want and inquiry, not to mention, a team that knows everything about these clients, there would be no reason for your clients to feel neglected. In doing so, any growing business can make its clients feel valued and appreciated which plays a huge role in encouraging any customer to invest in the company even more.
The more commonly used term for this is customer loyalty. A good relationship between a company and its clientele is what keeps them committed to said business. It keeps them satisfied and fulfilled which is why they choose to continue to deal with the company.
How Major is The Role They Play?
Well, if you take into consideration all that's been said in the previous paragraphs, the answer would be obvious. A growing business means a growing client base and an increased need for revenue. To successfully manage such a client base in a way that keeps everyone happy, an establishment would need more than a simple call center. They would need a modern, highly efficient way to maintain good relations with existing customers, as well as, sign new ones. Overall, investing in a customer management solution such as that is critically important for any business that wishes to reach new milestones. After all, it does wonders in cutting down on costs and increasing earnings.