If you've ever met or worked with a Fort Lauderdale court reporter before, you may have noticed something atypical on their business card. Some letters tacked on at the end of their name may have caught your eye.
They're arranged in such a way that you're convinced that they mean something important. But is that really the case?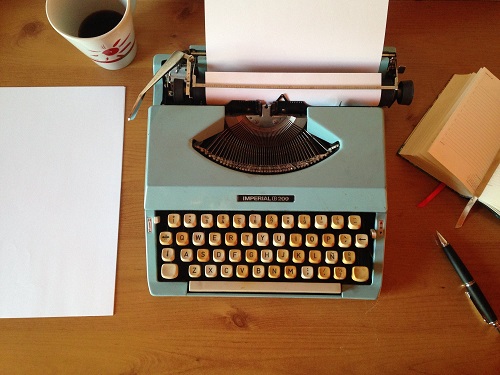 In all likelihood, those letters do carry a good amount of significance. That's because they likely denote that court reporter's highest level of certification.
Court reporter certification is not a topic that a lot of people know about. Because of that, the value of those certifications is lost on a lot of people. Let's take this opportunity to dive into it in greater detail.
The Importance of Fort Lauderdale Court Reporter Certification
Certification for court reporters matters for three important reasons.
First off, the presence of certification matters because it sets a standard for professionals in the field. Court reporters perform an important service in legal proceedings. Whether you're on the side of the prosecution or the defense, accurate court reporting can prove vital to your case.
The fact that certification is available also makes it easier for lawyers and their clients to find the professionals they need. They don't have to sift through a mountain of candidates just to find a court reporter with a specific level of expertise. Saving time is easier because of that.
Don't discount how important certification is for the court reporters themselves. If you're a certified court reporter, you could end up with more work opportunities and higher pay.
Court Reporter Certifying Bodies
Three different organizations are tasked with providing certification. Those who want to be a Fort Lauderdale court reporter will need to know more about those organizations.
The organizations in question are the National Court Reporters Association (NCRA), the American Association of Electronic Reporters and Transcribers (AAERT), and the National Verbatim Reporters Association (NVRA).
Let's now discuss the specific certifications that those organizations offer. We'll start with the NCRA's certifications.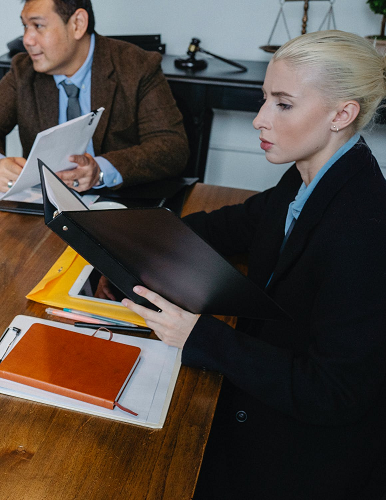 NCRA Certifications
The NCRA offers access to seven different certification programs. Each certification carries its own level of significance as we detail below.
RSR
The first of those certifications can be obtained after finishing the Registered Skilled Reporter (RSR) certification program. Think of RSR certification as the starter level for aspiring professionals in this particular field.
Do note however that you do not have to be a member of the NCRA to take the exams for the RSR program.
RPR
Next up is the Registered Professional Reporter program. Consider this a step up from being a certified RSR. You will want to pursue this higher designation because it can lead to higher salaries.
Similar to pursuing RSR certification, you do not need to be a member of the NCRA to take the RPR exams.
RMR
A Fort Lauderdale court reporter interested in further boosting their prospects needs to consider going after the Registered Merit Reporter (RMR) certification. This is a higher level of certification compared to the previous two. Registered Merit Reporters will receive more working opportunities and larger pay because of their certification.
Since RMR is a higher-level certification, the requirements are also greater. You have to be a Registered Professional Reporter and a member of the NCRA before you can take the RMR exams
RDR
The highest level of stenographic certification available via the NCRA is Registered Diplomate Reporter. You are considered among the top professionals in the field if you have earned this designation.
RDR hopefuls need to meet high criteria before they can take the exam. They must first be a Registered Merit Reporter and they need to be a member of the NCRA. Interested candidates need to have five current and continuous years of membership to qualify as a Registered Diplomate Reporter.

CRR
The CRR certification stands for Certified Realtime Reporter. This is another certification to pursue if you want higher pay for your work.
A Fort Lauderdale court reporter who wants CRC certification must be a member of the NCR. However, only members who are in good standing are qualified. They must also possess at least an RPR certification.
CRC
The CRC or Certified Realtime Captioner certification is a little different because it relates to a slightly different field. Those who are getting started as captioners may find this certification to be quite helpful.
CRC certification is available to any professionals who are working as court reporters or captioners.
CLVS
Last up from the NCRA is the CLVS or Certified Legal Video Specialist certification. If you're hiring a court reporter, there's a good chance you will need a legal video specialist as well.
You must be able to trust the professional you're hiring so the presence of certification is essential. The CLVS certification is open to interested videographers so feel free to try it out if you're in that field.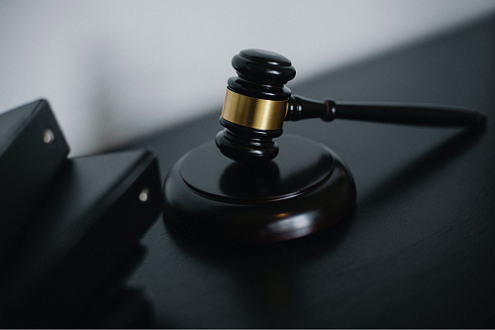 Additional Note about NCRA Certifications
It's not enough to just be certified by the NCRA. You also have to work to maintain that certification.
Requirements to maintain your certification vary by level. You need to communicate with the NCRA about that topic.
AAERT Certifications
Unlike the NCRA, the AAERT has a narrower focus when it comes to the certification programs they offer. They specifically focus on their Certified Electronic Court Reporter (CER) and Certified Electronic Transcriber (CET) programs.
Just like the NCRA certifications we discussed earlier, the ones court reporters can receive from the AAERT will be very helpful in advancing their careers. That AAERT certification you have could very well be the reason why more lawyers are considering hiring you.
Any Fort Lauderdale court reporter certified by the AAERT must seek recertification after every three years.
NVRA Certifications
The NVRA offers more certification programs compared to the NCRA. They offer 14 different certification programs.
The 14 programs are:
Certified Verbatim Reporter (CVR)
Certified Verbatim Reporter – Stenotype (CVR – S)
Realtime Verbatim Reporter (RVR)
Realtime Verbatim Reporter – Stenotype (RVR – S)
Realtime Verbatim Reporter – Master (RVR – M)
Realtime Verbatim Reporter – Master – Stenotype (RVR – M – S)
Military Verbatim Reporter (MVR)
Military Verbatim Reporter – Stenotype (MVR – S)
Registered Broadcast Captioner – Master (RBC – M)
Registered CART Provider – Master (RCP – M)
Certified Legal Transcriptionist (CLT)
Certified Legal Scopist (CLS)
Requirements will vary depending on the type of certification you're pursuing. There are also requirements that must be met if you want to remain certified by the NVRA.
Certifications can be incredibly helpful to a Fort Lauderdale court reporter. Hopefully, the details included here have helped you identify which certifications will benefit you the most.