There are certain issues which affect your device's performance and speed. One among those reasons is duplicate files on your mobile device. These duplicate files accumulate on your device due to various reasons. These reasons include file sharing, downloading of files multiple times, backup of files, cache & thumbnails and due to other technical problems.
These duplicate files on your device not only eats up precious storage space but it also slows down device speed and performance.
Duplicate Files Fixer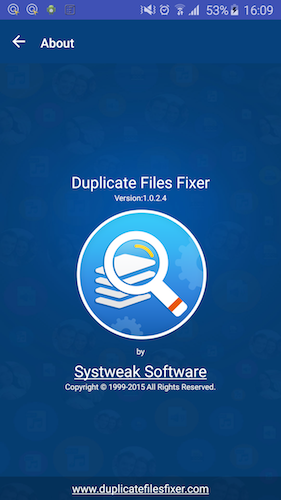 To deal with the situation Systweak offers one amazing app called "Duplicate Files Fixer". This app helps you to scan and remove all duplicate files on your device instantly. Let's discuss some feature of this useful app.
Features
Choose folder: You can choose a folder as per your choice to scan for duplicate files in it. You can select from Videos, Audio, Pictures or Documents folder for the scan. You can choose 'Full Scan' to allow the app to scan for all the duplicate data on your device including external devices.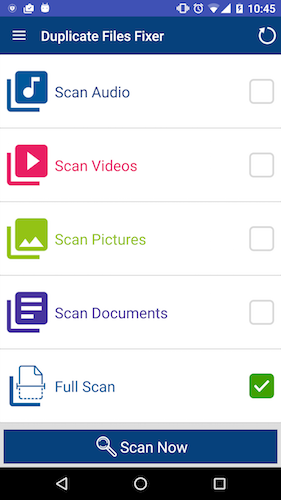 Scan folder: Once selected the folder it starts scanning it for duplicate files. Scanning time may vary according to the data in the folder hence it is time effective app.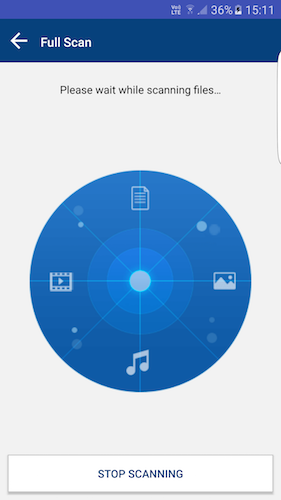 Duplicate files: Once it completes scanning folder/s for duplicate files results are displayed in 'auto mark format'. Here you can click on "Backup Now" to keep the backup of all selected files on the cloud servers. You can click on "Delete Now" to remove duplicate files instantly. A confirmation message to delete files is displayed by the system before deleting files.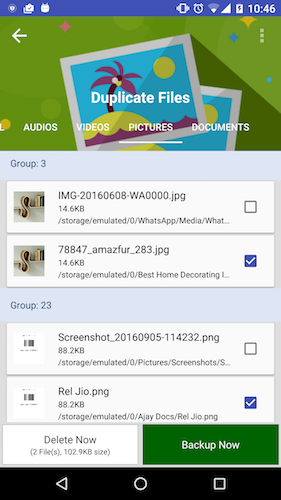 Other options: In other options choose "Remain Unmark All" option to select the group manually to delete it. You can opt "Mark all except first in each group" or "Mark all except last in each group" option to auto select the first or last file in each group to delete.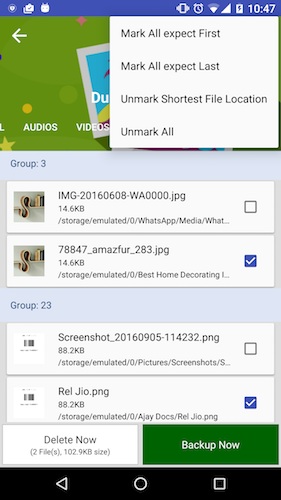 Unmark Shortest File Location: This feature is used to delete those duplicate files from the device which exist at the longer path on the device. This way files with similar attributes remain at the shortest path of the device to retrieve them instantly.
Settings: You can find two features in the 'Settings' of the app.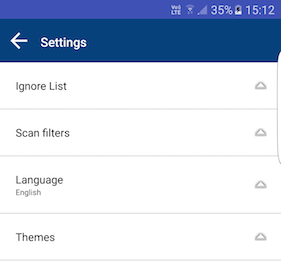 Ignore list: You can add or remove files in this list to evict them from scanning. If you want your important files to remain untouched you can use this option. Once added to the Ignore list, files will be evicted from scanning process or from further removal.
Also read about:
Top Five Android Apps to Manage Your Daily Expenses
Fishing Apps for Android
Scan Filters: Using this feature you can set the filters for file scanning. You can select files according to the file name, file size, same content, 0 byte files. You can also include hidden files and folders for scanning purpose.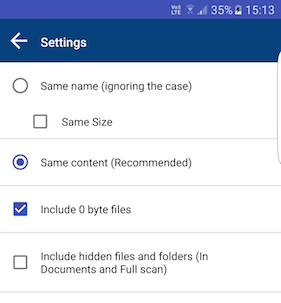 Language: You can select language of your choice to operate this app.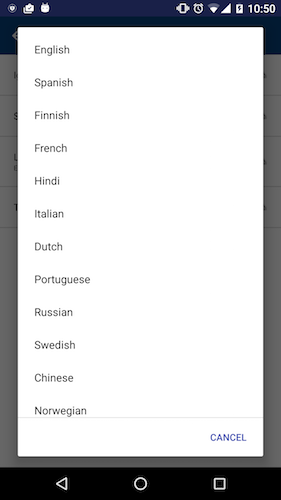 Themes: You can opt from two different themes classic and material.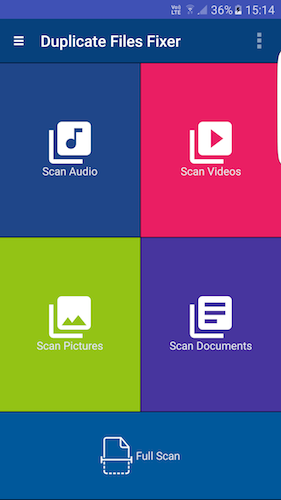 To deal with cluttered and unorganized storage space on your device "Duplicate files fixer" proves to be an amazing solution. This app helps you streamline your storage space in very fewer efforts instantly. It also helps you to retrieve some precious storage space on your device so that you can take more selfies and can store some important files. Try this app to get rid of duplicate files on your device and create some additional storage space on it.