Fishing Apps for Android : Whether it is hobby or profession fishing has been a thrilling activity for mankind since the stone age! Nothing beats the excitement of catching big fish and enriching your trophy.
Although fishing rod and reel with a portable radio has been only technology fish hunters carried for a long time, the newest addition of smartphone has changed that a lot. With a single app you can now be aware of the weather forecasts or fishing spots nearby making fishing quite safe and reliable activity with more fruitful results.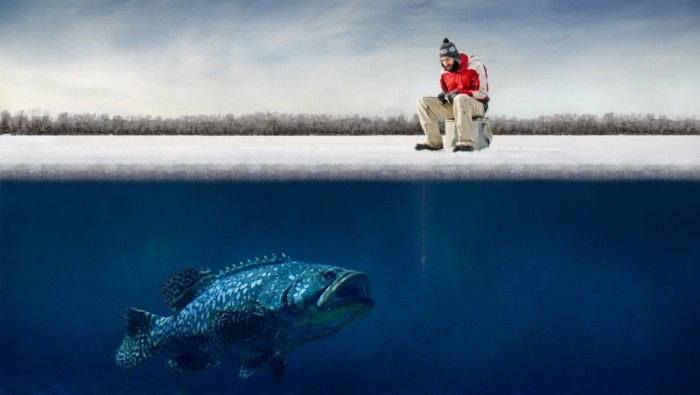 For smartphone users, we tried to amass several fishing apps for Android based on the available features. Most of these fishing apps for android are free, although we also included apps that have been listed only for its premium features. We recommend trying as many of these apps to find out your personal choice and use two or three apps simultaneously to get the most out of using fishing apps for Android.
Recommended: Best android call blocker apps
Fishing Apps for Android
Fishing Point GPS navigation is a GPS app that can assist you to save fishing spot and trotlines. What makes this app stand out from others is the offline map saving feature, which is usually paid almost all other viable apps. Fishing Point also shows weather and tide condition hourly which is quite useful in different seasons.
You can also save your catches and create fishing logs. You can also share your captured pictures with this fishing app for Android.
Deeper is a Fishing app for Android that comes with its portable, wireless sonar fish finder package. Although the sonar function does not work without its compatible hardware this app is still packed with other attractive features like GPS co-ordinate, Fishing map, weather forecast etc. You can also share your fishing photos to Facebook, Tweeter and other social medias.
Although the app is free but the whole package costs a bit too much. But if you are planning to take your fishing hobby one step further and if you are ready to spend over $250 Deeper is definitely a worthy Fishing app for android that you should check out.
It's quite frustrating to forget the fishing knots that you used a long time ago just when you are about to start. There are quite a few apps for android for this but most of these apps do not have clear and accurate instructions. Ultimate Fishing Knots categorized all commonly used knots into several sections with easy to follow photo instructions.
With 55 knots instruction Ultimate Fishing Knot is by far the most useful fishing knot apps for Android platform we found.
Solunar Time is easy to use app for fishing. If you are looking for something that has a good looking interface, which avoids unnecessary features solunar time does a great job on that.
With this Fishing app for Android you can save the fishing spots for future reference, be well prepared with a weather forecast, moon phase tracking, activity period tracking etc. Although a bit less accurate compared to the other GPS apps but it's free!
Fishidy has been quite renowned for being in a popular spot. Although to get their full database of fishing spot and weed lines you will have to pay for it. But other than that the free version provides just as much as you will need for your fishing quests. Although nothing unique is provided.
Trimble has the most advanced map features like forest roads, mega offline map, public lands, mileage track etc and thats why we included this to our list of best fishing apps for android. What's negative of this app is most of this advanced features are paid. Trimble has divided all of its features into three categories, Free, Pro and Elite.
The free version is great for occasional fishing trips but the pro and elite version packs so much that paying $30/per year might be worth checking out for serious fishermen out there.
FishBrain gives the option to explore other fish hunters fishing log from the social networks of fishing community. With FishBrain, you can also check what's been caught in your area and also share your catch.
Although being community-based database the news feed accuracy does not have any guarantee of being 100% accurate but with FishBrain, you can access numerous information about fishing usually posted by other fellow enthusiasts.
Comment and share with your friend the best android fishing apps!