Fans of EA Sports FC and Ultimate Team have been eagerly awaiting news and updates regarding the upcoming game. While official information is yet to be released, there have been several rumors and leaks circulating within the community. In this article, we will delve into the current knowledge and speculations surrounding EA Sports FC Ultimate Team.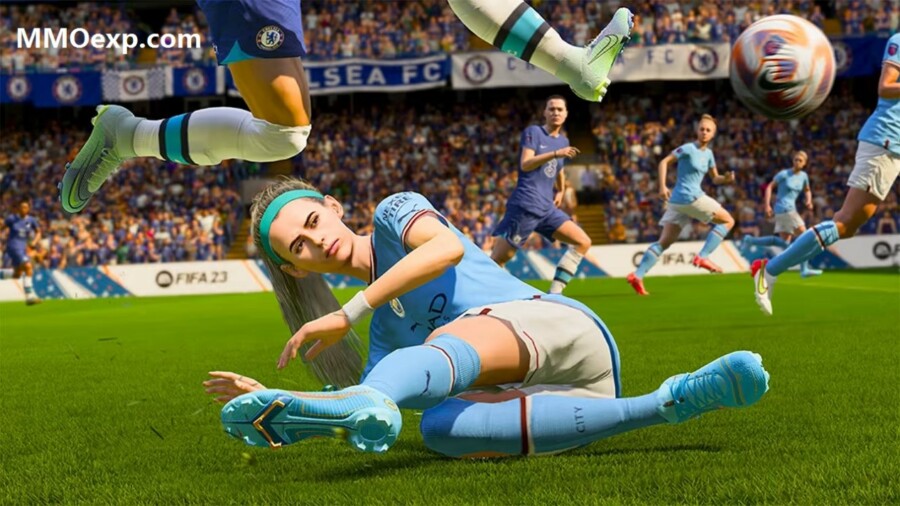 One of the significant changes expected in Ultimate Team is the addition of new icons and heroes. Players such as Aguero, Arjen Robben, and Ribery are rumored to join the roster of playable icons. These additions have sparked excitement among fans, as they offer the opportunity to play with legendary players from the past.
Another notable change is the revamp of the position modifier system. Currently, players can change positions based on their preferred and alternative positions. However, this system has limitations, and some players' positions cannot be altered as desired. Speculations suggest that EA might introduce a new position modifier system, allowing greater flexibility in changing players' positions. While there are concerns about potential abuse, as some players might be positioned in unrealistic roles, it remains to be seen how EA will balance this aspect.
The introduction of women's cards in Ultimate Team has been a long-awaited feature. EA Sports FC has already made strides in representing women's football in other game modes, and it is now rumored to include women's cards in Ultimate Team. This inclusion not only adds credibility to the game but also reflects the growing popularity and recognition of women's football worldwide.
While some argue that women's cards should have their separate game mode, the decision to integrate them into EA Sports FC Ultimate Team seems more practical. Splitting the game modes could lead to more complexities and potential issues with gameplay balance. However, it is crucial for EA to handle the integration of women's cards with care and ensure fair representation and gameplay experience for all players.
There have been ongoing speculations about Ultimate Team becoming a free-to-play game. While this idea has been circulating for years, it is yet to materialize. Ultimate Team remains one of the most profitable game modes, generating billions of dollars in revenue through microtransactions. However, the concept of a free-to-play Ultimate Team holds potential, allowing EA to attract a larger player base and monetize the game through FIFA points. This speculation remains unconfirmed, and fans will have to wait for an official announcement from EA.
Additionally, there are rumors that Ultimate Team might face age restrictions in certain countries. Several nations have already banned loot boxes and labeled them as forms of gambling. Belgium, for instance, prohibits players from opening packs using FIFA points. EA could potentially obtain a gambling license to bypass this ban, but it would require acknowledging the presence of gambling mechanics in the game. Implementing age restrictions would then become necessary. However, it is uncertain whether EA will take this route or continue with its current approach of limiting FIFA points purchases in affected countries.
As with any leaks and rumors, it is essential to approach them with caution. While the aforementioned speculations hold some credibility, nothing is set in stone until EA officially confirms the details of Ultimate Team. Fans are advised to remain patient and wait for the official announcements from EA Sports.
EA Sports FC's Ultimate Team is generating excitement among fans. The potential addition of new icons and heroes, improved position modifiers, integration of women's cards, and the possibility of a free-to-play model are all intriguing prospects. However, fans should await official news and updates from EA Sports to get the accurate and comprehensive information about the highly anticipated game mode.
At the same time, MMOexp will also update the latest news of EA Sports FC 24 in time. MMOexp is the best supplier of FC 24 Coins, providing reliable and cheap FIFA 24 Coins, helping players buy players in the game, as well as items for your club and packages.
Read Next: Best Beat Making Software: Carve a Great Beat Right Now!