Do you want to build a website and yet you don't know where to start? Well, don't worry. Chances are, none of us really do.
Lucky for us, though, there are website builders that allow us to build and design websites without the excruciating process of learning how to code, register a domain name, and other difficult stuff that's related to web development.
It's pretty straightforward, with an easy to access interface and excellent support. And because of many helpful websites like Website Advisor that share guides and articles on this topic, creating a website has never been this easy.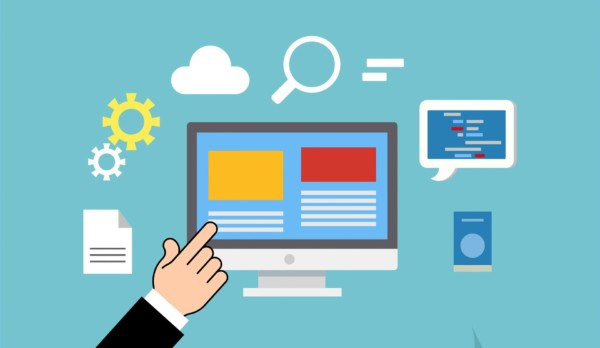 In this post, we'll walk you through the eight easy and flexible website builders that's best suited for beginners:
WordPress
If you're searching for a publishing and blogging site, then WordPress perfectly fits the bill. To clear things out, we're talking about WordPress.org and not WordPress.com, as both of these sites function in a different way. Not to mention that .org allows you to host your own blog or website while .com is a free host.
Pros:
It provides you with endless possibilities to make any site you want. You can expand on your site's look and functionality through various WordPress plugins and themes.
You also have complete control over your site.
Cons:
Website set-up isn't as easy as the other hosted solutions.
You can build a site for free (you have to get a budget for web hosting and a domain name).
You have to manage the security and backups by yourself.
2. Wix
It's easy to get started with Wix, and it's relatively simple to make a website by utilizing its high-quality templates. It also has a streamlined artificial design intelligence system or ADI that builds a shell of a site that's tailored to your specific needs.
Pros:
Relatively easy to use.
Excellent value plans.
Simple to preview.
No experience required.
A wide variety of templates.
Cons:
When you publish a template, you can't switch to another one.
Free plan but gives you a poor URL
Wix adverts on your website
3. Gator
Another popular website builder is made by HostGator, one of the biggest web hosting providers out there. If you type in "HostGator review" on Google, you'll discover that it is an all-in-one website building and hosting solution, making it an ideal website builder for small businesses.
Pros:
Fully hosted platform.
Relatively cheap introductory price.
Website analytics included in all of its plans.
A large collection of templates available.
Cons:
Priority support only for Premium plans.
Ecommerce integration is only for Ecommerce Plans.
There's no free plan to try out its service.
4. Weebly
Lets you create a stunning website from drag and drop. It also makes onboarding simple with its step-by-step guidance. With it, you can easily add a blog or incorporate a storefront on your site.
Pros:
Powerful tools helping you create a site through drag and drop, pre-designed layout options, site stats, and more.
It provides a free plan and users can easily upgrade to a more Premium plan later on.
Cons:
Limited built-in features.
Limited integrations.
Exporting your Weebly site to another one is challenging.
5. Squarespace
Another excellent website provider is Squarespace. It offers a variety of features and templates that will help you no matter what site you're building.
Pros:
Unlimited bandwidth and storage with all kinds of plans.
No transaction fees for ecommerce transactions in both basic and advanced Ecommerce plans.
It provides a wide variety of built-in templates.
Cons:
It doesn't offer a free plan.
Their starting plan is a bit costly as compared to other site builders.
Third-party extensions and apps aren't allowed.
6. SiteBuilder
Another great website builder that you can check out is SiteBuilder. It allows you to create a website in just three easy steps. Its point and click feature allows you to add media files, text, and other modules easily.
Pros:
Wide variety of custom templates.
Free web hosting.
Budget-friendly plans.
Cons:
It offers a free domain name, but the renewal price can be a bit expensive.
You need to pay for the email addresses that you want to make with your domain name.
Limited analytics and insight features.
7. BigCommerce
If you want to build an online store that scales over time, then BigCommerce is tailored for you. It comes with important built-in features allowing you to keep your overhead low and margins high.
Pros:
More built-in features than other website builders.
A whole lot of marketing features like coupons, gift certificates, and product recommendations.
Important features such as SEO functions are offered as a standard.
Cons:
No mobile app.
Its editing interface is not intuitive
Design options are not as extensive as its competitors.
8. 1&1 Ionos
1&1 Ionos makes it simple to create a multilingual site, a feature that not all website builders can do. So it can be useful to you if your business is operating in multiple countries.
Pros:
Affordable pricing plans.
HTML and CSS code that's easy to access.
In-depth page editor.
Cons:
It doesn't have a free package. Making it seem like you're taking a huge leap when signing up.
Finding the perfect website builder can be a bit tricky especially for beginners. Hopefully, by stating the pros and cons of the most popular options out there in the market, you'll get to pick one that has the right solution for you.