The rise in the expansion of the medical field calls for updated technologies in the industry. With the rising concern for healthcare, the increasing aging population, the COVID-19 pandemic, and other outbreaks, the World Economic Forum predicts the use of medical technologies by over a billion people by 2030.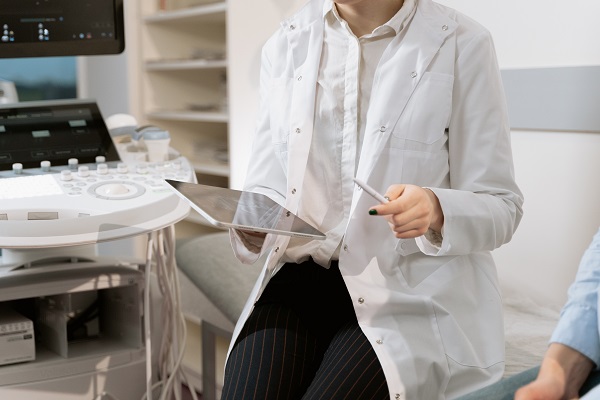 This statistic reflects the importance of future-proofing the medical field and testing many new technologies post-pandemic. The crisis throttled world economies to bring innovation and ease to the masses. Hence, it became necessary to advance the healthcare industry via technology.
Telehealth, for example, brought ease to people by providing them with access to healthcare in remote areas. It ensured equal healthcare access to everyone who needed it. Similarly, many new medical technologies are bound to transform healthcare for good. These include the following:
Laboratory information systems (LIS)
A laboratory information system is an information management system that provides software solutions to modern laboratory operations. It helps process, manage, store, analyze and organize data from all medical processes and stages of tests.
An LIS makes laboratory operations smooth and fast by coordinating workflows and providing quality control of medical testing through results. An LIS providing 360-degree laboratory solutions streamlines workflows for pathology, urology, hematology, microbiology, immunology, and many other areas and tasks. You can visit novopath.com to learn more about one such LIS and see how convenient it will make medical laboratory operations. A Laboratory information system integrated will make workflows, case assignments, specialized support, storage, and slide imaging a lot easier.
With vast hospital operations and patient medical records, LISs are one of the advanced technologies all healthcare facilities must adopt in 2023 to meet the growing demand for better services.
Remote patient monitoring
Thanks to remote patient monitoring, physicians can look after their patients off-site. Healthcare providers can monitor blood pressure, heart rate, blood sugar, and weight and get an alert as soon as they detect irregularities by using apps and robots. The technology also records past data and helps create reports, making constant health checks much easier.
RPM significantly reduces cost over time while increasing efficiency with instant response. It reduces the hassle for the patient or the physician to travel to each other. Its usage increased exponentially during the COVID-19 pandemic when people needed to maintain a safe distance from each other. The legislative changes to Medicare and approval of RPM forms helped reimburse the technology on a massive scale.
The use of remote patient monitoring has only been expanding since then. A survey by Spyglass Consulting Group found that 88% of healthcare providers and facilities are investing in RPM technology or considering adding it to medical care. The study also found that it is highly significant in tracking early disease symptoms and helps in diagnosis.
A messenger ribonucleic acid or mRNA is an RNA molecule single-stranded to carry the genetic information that DNA does. The technology is useful in developing vaccines in accelerated time as opposed to the traditional approach. It reduces overall vaccine production costs, minimizes downtime, and has the capacity for rapid development with high effectiveness.
The technology emerged during the 2019 global pandemic, but scientists and medical practitioners can also use it to combat cancers, the Zika virus, and the likes. The genetic code mRNA derives from human cells allows it to produce an immune response to chronic disease. It carries the code for any protein and allows the human body to produce a drug-like response. Therefore, even if there has been no medical cure for a disease, developing a vaccine to boost the immune system can help.
The mRNA technology carries more potential than the development of vaccines. Scientists can use it to treat any disease since it carries the same proteins as human DNA.
Neurotechnology helps capture brain imaging while recording the electric impulses and magnetic fields that travel the brain and determine its functions. It also uses neuro devices to track neurostimulation – factors influencing brain activity. Emerging technology in the developmental phase regulates and tracks brain activities by using a brain implant.
It is highly useful in diagnosing and curing brain-related injuries and disorders. Neuralink, pioneered by Elon Musk, is developing such a brain implant that would enable researchers to study the brain functions of an Alzheimer's or Parkinson's disease patient and use it to develop a relevant cure.
Since last year, the technology has expanded to include robotics to insert the Link threads into the human brain for precision during brain surgery. Since brain surgeries are delicate and complex, they will help neurosurgeons perform effectively.
Artificial Intelligence (AI)
As robotics has taken over delicate and complex medical procedures, AI is also catching up. Programmers can use AI to write medical programs, bring further medical innovation, and accelerate patient care and quality.
AI makes integrating patient history and information a lot easier. Analyzing a patient's current symptoms, medications and records helps generate a diagnosis or treatment plan faster than traditional methods. Researchers in the medical field can use AI to improve patient outcomes and reduce costs.
For example, using AI in mammograms helps detect breast cancer 30 times faster and with 99% accuracy. It eliminates the need for conducting biopsies. Similarly, it helps detect heart diseases early on, allowing healthcare providers to detect problems and administer treatments at early stages. It can help save lives in many cases.
Moreover, AI allows clinicians to develop comprehensive treatment programs and help patients manage their conditions more effectively.
One of the most recent applications of AI in life sciences is drug discovery, testing, and research. It helps drug discovery by detecting the potential of a drug during testing, allowing scientists to repurpose medicine.
Conclusion
The advancement of medical technologies triggered by the demand in the healthcare sector is undeniable. The medical field must constantly update itself to cater to the growing masses and emerging diseases.
The global pandemic proved a major trigger for technological advancement, expansion, and innovation. Technologies like telehealth and Remote Patient Monitoring helped eliminate downtime and travel time and reduced the cost of treatment. Similarly, Laboratory Information System helps technicians manage their laboratory operations more efficiently.
The mRNA technology helped develop a vaccine for the coronavirus and is now advancing to trigger a drug-like response and boost the immune system.
Moreover, Neurotechnology helps track brain functions, detect brain injuries and diseases and helps neurosurgeons to perform complicated surgeries.
Lastly, we can see the use of Artificial Intelligence in developing medical programs, generating diagnosis and treatment plans, detecting conditions early on, and in drug research.