Since the iPhone was created, thousands of applications have been put into service for its users. Regarding graphic design, many applications have been created in this way but the majority of them are not free. For fonts and typography designers, the wealth of apps now available on iOS means that the iPhone can help with work and provide you with everything you need to learn, compare, and design various fonts.
In this post, we have gathered 10 of the best free fonts apps for iPhone users, these fonts applications will help designers concept their own typefaces with simple clicks on their iPhone.
Remotely catch up with your essential applications, documents, emails at your convenience on your preferred device(PC/Mac/Android/iOS) with remotely accessible Citrix XenDesktop at cheapest XenDesktop cost from CloudDesktopOnline with enterprise Add-Ons like hosted SharePoint, Exchange and Office 365 powered by one of the leading cloud hosting providers – Apps4Rent.
Free Font iPhone Apps
[sociallocker]
Create your custom fonts and use them to write messages and send them via email, SMS or copy and paste them in other apps.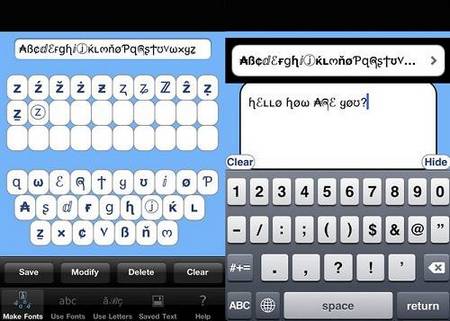 Fontli is a social network for Typography enthusiasts to broadcast their passion through pictures taken from a mobile device. What makes Fontli different from other photo-sharing applications is its typography centric features. Users can spot a typeface by simple photo tagging and Fontli gives additional information on the Typeface such as Designer/Foundry info and other pictures tagged with it. Many famous mobile app design firms employ this service.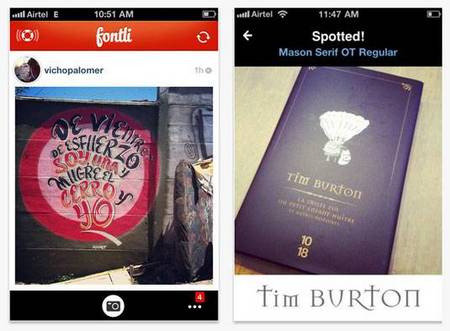 Font Dresser Free is a mini font editor. Besides text-editing, it can also save the texts in the format of the photo or send them out by email. Meanwhile, the camera is turn-on when you're editing the words.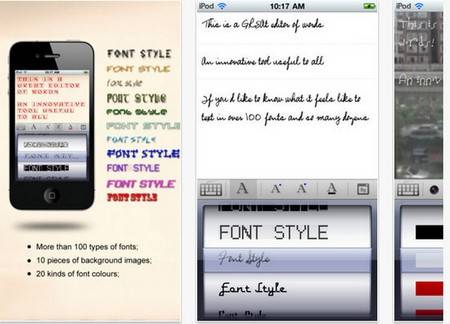 Font Designer lets you browse and view all of the fonts available on your device. This is useful if you are an iOS developer or iOS UI designer.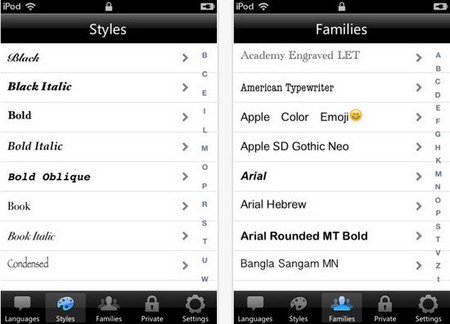 Font and Color allow you to browse and sample text using different font, plus you can create your own color palette and can create a new color tone as well.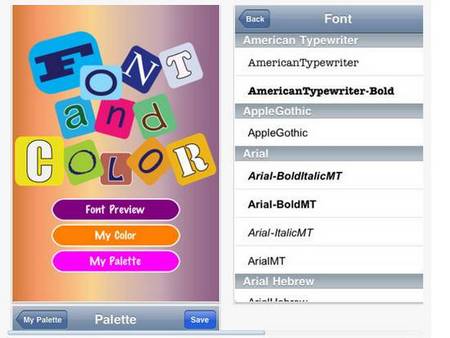 Displays all of the fonts on the device. The initial list is the font families, then each font (normal, bold, oblique) within the family, then details about the font. This application is for developers who want to see what fonts are available and how they look at various point sizes.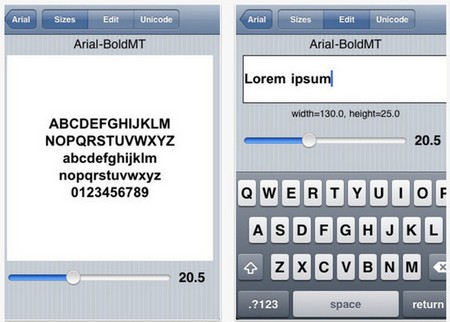 Typefaces are a font viewer for iPhone and iPad. This application shows you all the fonts in your device and all the glyphs included those fonts.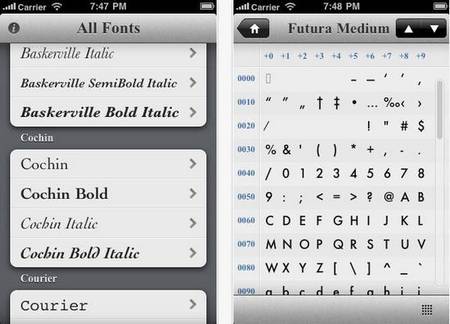 This app will list down all the available fonts in your iOS and give you a preview as well.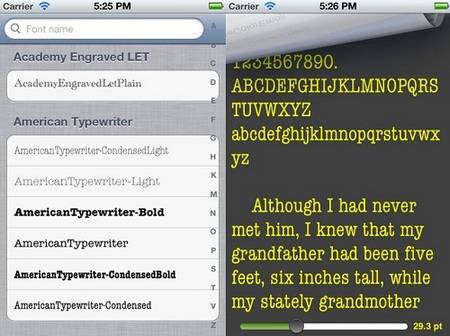 Use Fontly to capture, map, and explore the world of vintage typography around us. Collect and share typography all across the globe. Create a living, collaborative, and digital archive filled with examples of unique type and signage that speak of a bygone era. Share the best of our world's ghost signs, neon, architectural, foil lettering, hand-painted, and other typographical wonders. Preserve this invaluable part of our visual heritage.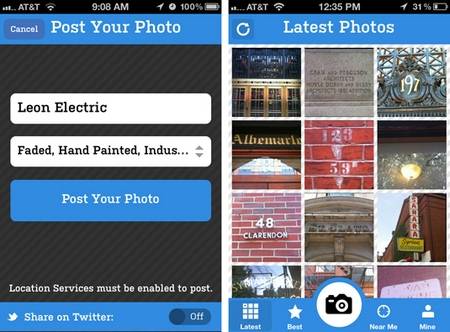 Helvetica vs. Arial is a fun and simple app for designers by designers. It tests and teaches your eye for the typographic details of the two most used typefaces in the world: Helvetica and Arial.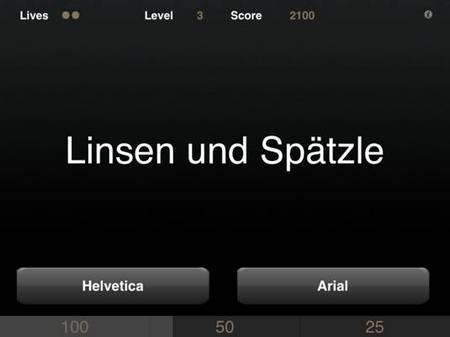 [/sociallocker]