Resume Tips helps you to create a perfect resume for your job interviews. The job search game is increasingly becoming more aggressive, and it isn't going to change in 2016. If anything, it's going to up the ante. Employers want to hire dynamic and proactive candidates. So successful contenders need to be constantly updated about the latest trends in resume writing. Because an old-fashioned and predictable resume is a sign of dull personality, whereas a resume in line with new trends reflects professionalism and an earnest desire for a job opportunity.
Resume Tips
So if you're all set to take charge of your career, you need to create a resume in 2016 that does justice to your profile:
1. The right resume format matters:
The right resume formatting is certainly amongst the most important things for job seekers to consider, but it often goes ignored. Job seekers toil over the content of their resume, but it can be a total waste if potential employers ignore the resume because of its wrong formatting which is impossible or difficult to open or ready. Most employers prefer resumes in Microsoft Word or PDF file but it's not the only thing to consider when choosing a format.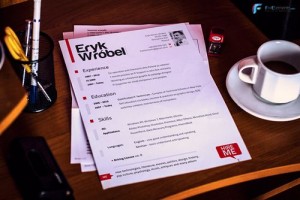 For instance, PDF files and some kinds of Microsoft Word documents are not attuned with all Application tracking systems. If prospective employers use applicant tracking systems, which they most likely do, your resume will most likely be ignored. So while picking the format for resume, ensure to save using the .doc format. A lot of times, employers may give specifications to format the resume in the job listing itself. In that case, follow the given instructions carefully as employers may weed out candidates who do not follow the instructions appropriately. So you can also go for professional resume format to build an effective resume of your.
ALSO READ:
2. Keep your resume updated:
When you all of a sudden find yourself searching for a job, and sit down to craft your resume, it can be extremely tricky to recollect all the accomplishments, figures, numbers, and achievements you've had in your professional journey. It's a lot easier to keep a record of it as it happens. It might take time to pen down your most outstanding achievements and keep their record; but when you'll sit down to write your resume, you'll find it a lot easier to craft it.
3. Make the most of your online presence; create a social media resume.
With most recruiters using the social media platform as the means for hiring, it's extremely important that you know about social media resumes. If you want to build, endorse, and convey your professional brand, this is one modern and notable way to do it. There are various sites which provide various resume models and where you can get it made professionally and you can also create your own if you want.
4. Choose your keywords wisely:
As we've discussed earlier, an increasing number of companies are using application tracking systems to mine data from your resume by searching for appropriate phrases or keywords. But you need to modify your resume to ensure that the ATS identifies it for more inspection. Sprinkle your resume with the key words from the job description that you find will work for you and which match with the depiction in the job posting, particularly if they are important industry jargon.
5. Nix the regular resume myth:
The notion that resumes can only be one page long is a myth. So are the misconceptions that you have to write an objective statement. But what's not a myth is that employers spend approximately six seconds on resume for the initial reviews; so pointless to say that your resume should better be attention grabbing and great.
---
Different Resume Styles: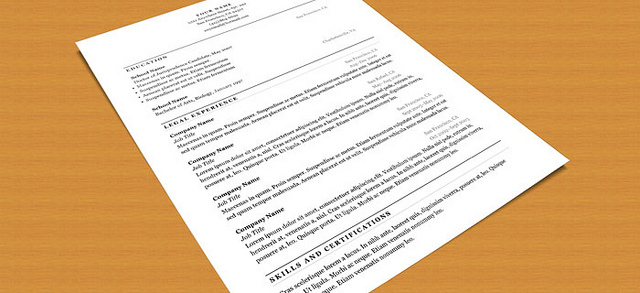 Chronological resume:
Another great way to grab the attention of employers is to tailor your resume format as per your job search. Chronological resume is the most common among the lot where relevant experience is merely organized according to time. This basic format can be used for any industry and gives a great summary of accomplishments. However this is not the best option for everyone; people who are thinking of changing their career fields or those with gaps in their employment history might find others formats better.
Targeted resume:
This kind of resume relates the candidate's background and accomplishments directly with the requirements of a particular job. The aim is to make it immediately evident to the recruiters that the candidate in question matches with what they are looking for.
Functional resume:
This kind of resume highlights skills more than the work history. This format is best for candidates with less work experience because the focus is more on a job seeker's skills. But this format is not very common and is not suggested for everyone as it can draw negative attention from employers.
Infographic resume:
If you are the creative kinds, Infographic resume is the thing for you. But you should first know if you can actually benefit from one! The concept has been around for some time now, but it hasn't been used extensively by job seekers. But if done right then it could be an interesting way to get that extra edge and be different from the others. Particularly if you're in an industry where this kind of resume can be appreciated. But it certainly won't work for the conventional kinds of positions like bankers or lawyers.
Combination resume:
This kind of resume is a blend of the functional and chronological styles and features strengths and plays down weaknesses. It conveys the summary of who you are as a professional by displaying your skill and experience. But be careful while using this format as it tends to get a little long
Non-traditional resume:
This kind includes visual and interactive types. Job seekers can use features like photos, graphics, videos and narratives and can create convincing stories to emphasize their abilities and skills. However, this kind is difficult to pull off, and is best suited for creative people.
Creating the perfect resume requires careful thinking. It should not just reflect your originality but should also bring out your uniqueness. So highlight your exclusive selling proposition in your resume and grab the right attention.