Picture your favorite app as a bustling city. Vibrant, dynamic, and brimming with life. But, much like every city, it demands fortifications to safeguard its denizens. And in this digital metropolis? It's the firewalls that stand tall. They don't merely function; they're forward-thinking, preserving the integrity of our beloved online journeys. Behind every click and swipe, there's an unsung hero – the essence of Security – ensuring our interactions remain genuine and fluid.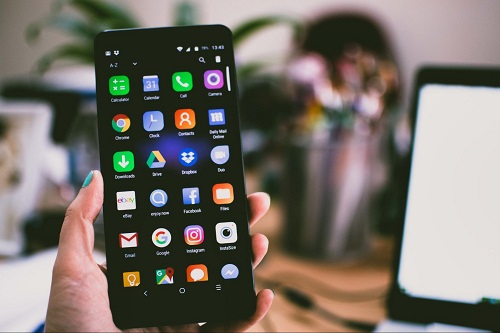 Now, for a moment, let's crunch some numbers: A 2022 study revealed that a staggering 70% of apps come with an inherent security flaw waiting to be exploited. Even more alarming? Nearly one in three cyberattacks is laser-focused on mobile applications. These figures aren't just numbers on a screen; they paint a vivid narrative of an escalating battle in cyberspace, emphasizing the need for fortified defenses.
Understanding the Need for Firewalls in Apps
Have you ever considered the countless threats lurking in the digital realm, waiting to pounce on your app? It's a scary thought, isn't it? But why is it essential for developers to prioritize firewalls in their apps?
Unyielding Security: Apps without firewalls are like houses with open doors. Intruders can waltz right in. With more people relying on digital solutions, the volume of sensitive data stored is higher than ever. A firewall acts as a barrier, keeping malicious actors at bay.
Protecting User Trust: Users expect their personal information to remain confidential. When security lapses occur, trust erodes. Implementing a strong firewall ensures that the bond between app developers and users remains unbroken.
Guarding the Gateway: As the main entry point, apps are vulnerable to a range of threats. A firewall monitors incoming and outgoing traffic, ensuring only legitimate requests get processed.
Economic Impacts: A security lapse can have profound costs, impacting both finances and the standing of a brand. Better to invest in a robust firewall now than pay a heftier price later.
In this era of relentless cyber advancements, is lowering our defenses even an option? Crafting an app is one thing; reinforcing it to withstand security breaches is another. And as we delve deeper into the features of an effective app firewall in the next segment, you'll see exactly how it's done.
Key Features of an Effective App Firewall
So, you understand the need for firewalls in apps. Excellent! But what elements define a high-quality app firewall?
Real-time Monitoring: A good firewall isn't a passive observer. It actively watches the traffic, ready to respond at a moment's notice to any suspicious activity.
Customizable Rules: One size doesn't fit all. An efficient firewall offers customization, letting developers tailor rules to the app's unique needs.
Adaptive Learning: Over time, firewalls should learn and adapt, recognizing new threat patterns and improving their defenses.
Multi-layered Defense: True protection isn't one-dimensional. The firewall should offer multiple layers, each designed to counteract various types of threats.
Let's pause and delve into an actual scenario. ChatMate, a popular messaging app, recently faced a significant cyber-attack. Cyber attackers tried to manipulate a flaw in the app's infrastructure with intention of retrieving user information. Fortunately, ChatMate's firewall detected abnormal traffic spikes and instantly blocked malicious requests. This prompt action saved potentially millions of personal chats from being exposed. The app's reputation remained intact, all thanks to a robust and responsive firewall system.
As we move forward, integrating such powerful firewalls isn't a walk in the park. But, the challenges faced are worth the security and trust they bring.
Challenges in Integrating Firewalls
Firewalls are undeniably essential. But, like many good things, there are hurdles to overcome before they seamlessly fit into your app's ecosystem. What are these challenges?
Compatibility Issues: Not every firewall is compatible with every app. Developers can sometimes hit a wall in figuring out the best firewall solution that works harmoniously with their app's architecture.
Performance Overhead: Implementing firewalls can add some weight. It's a delicate balance to maintain app speed and security simultaneously.
False Positives: Overly aggressive firewalls might block legitimate requests, causing inconvenience to users and potential loss of trust.
Periodic Refreshes: The realm of digital threats is in constant flux. Keeping the firewall updated demands consistent attention and effort.
Even if these obstacles appear intimidating, they can be overcome. After all, information is our greatest strength. By understanding these obstacles upfront, developers can strategize to tackle them head-on. And the reward? An application that operates seamlessly while also serving as a bastion against online dangers.
Hold on! This adventure goes beyond just this. Join us as we unveil the best practices every app developer should follow for firewall integration.
Firewall Best Practices for App Developers
Now that we've delved into the whys and the whats of app firewalls, it's time for the all-important hows. As a developer, how can you optimize your firewall's potential? Let's uncover these best practices:
Prioritize Regular Updates: Security isn't a one-time setup. As threats evolve, so should your firewall. Regularly updating it keeps the fortress strong.
Customize, Don't Generalize: Every app is unique. Customize firewall rules to fit your app's specific needs, ensuring protection without sacrificing user experience.
Educate Your Team: A well-informed team is a well-prepared one. Consistent learning sessions about emerging threats and their countermeasures are priceless.
Observe and Reassess: It's not about merely initializing and overlooking. Continuously monitor firewall logs and adjust settings based on real-world data.
Layer Your Defenses: Think of security as layers of an onion. Merge firewall solutions with additional safeguards like encryption and intrusion alerts to build a robust defense.
A gaming app, PixelWarriors, used to face regular downtime due to DDoS attacks. Upon integrating a firewall using these best practices, not only did the attacks reduce, but the app's overall performance saw a significant boost. A clear testament to the power of doing things right!
As technology strides ahead, the world of app firewalls will see new horizons. Ever wondered about the path ahead?
Join us in the next segment to explore the exciting possibilities of app firewall advancements!
Future of App Firewalls: What to Expect
As we hurtle into the digital future, what awaits the world of app firewalls? Well, for starters:
AI Integration: Firewalls will increasingly harness the power of artificial intelligence to predict and counteract threats even before they strike.
User Behavior Analysis: Instead of just monitoring data, the next-gen firewalls will analyze user behaviours, ensuring more personalized and efficient security.
Seamless Auto-updates: Future firewalls will be self-evolving, automatically updating themselves to guard against the latest threats.
Fundamentally, app firewalls are gearing up to be more intelligent, swifter, and user-centric. The saga of "protecting the portal" is on the brink of amplifying its thrill.
As we wrap up, let's take a moment in the next segment to recap and look at the bigger picture.
Conclusion
In this digital age, "guarding the gateway" is crucial. Firewalls stand as vigilant sentinels, protecting apps from threats. As developers and users, recognizing their significance and staying updated ensures not just app security but also user trust. Here's to building safer digital realms!
Read Next: Best Engravers Fonts, Engraved Fonts For Inspiration, Projects