The history of gambling in Canada only goes back over a century, however, elsewhere it has thousands of years of history as archeological findings in Egypt, China, and Europe suggest. In this article, we will dig into the history of the most popular casino games as well as the history of the first actual gambling houses in the world. We were lucky to have the opportunity to discuss how online gambling has been evolving in the past decades with a Canadian online casino expert, Kevin N. Cochran.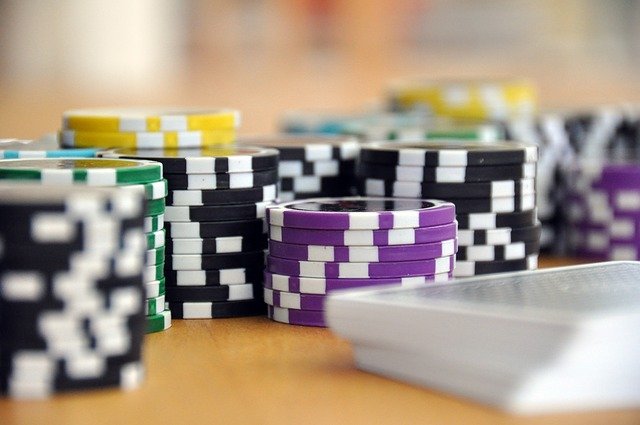 Gambling and online gambling in Canada
The history of gambling in Canada goes back to 1892 when the Criminal Code allowed certain gambling activities. Until the 1970s, only horse racing betting and certain gambling events were legal and the proceeds were used for charity or religion. This changed in the 70s when the federal government gave each province the responsibility to oversee gambling and casinos started to open.
Therefore, unlike in the United States, in Canada, you can find legally operating brick-and-mortar casinos all over the country from Nova Scotia to British Columbia. The first actual casino in Canada was the Diamond Tooth Gertie's Gambling Hall, which was established in 1972 in Dawson City, Yukon, and is still operating today.  Across the country, you will find over a hundred land-based casinos, 89 of them being full service, featuring slots and different table games.
Online gambling is also legal in Canada. Even if there are gambling laws in certain provinces, this does not prevent players from playing at casinos that are registered offshore. There are dozens of online casinos that accept Canadian players and offer a wide range of games such as roulette online, blackjack, poker, baccarat, and slots.
In fact, one of the best online casino licensing bodies is a Canadian authority – the Kahnawake Gaming Commission. Situated in the Mohawk Territory, they issue licenses to many of the world's online casinos as well as poker rooms.
Today, most Canadians use handheld devices to access casino sites and mobile gambling could be 2021's biggest online gambling trend.
Where did it all start?
As we mentioned before, gambling has thousands of years of history, even if it is hard to believe.
Dice have been found in an Egyptian tomb dating back to 3000 BC but we are not sure how these were used. The first written mention of gambling with dice comes from the Greek poet Sophocles around 400 BC.
In Ancient China they used to play some sort of lottery type of game as evidence suggests. Tiles with drawings were unearthed that we believe were used for this type of game of chance. The first version of the modern keno game also comes from China from around 200 BC and proceeds from this game were used to build the Great Wall.
The earliest game that is still played at casinos today is baccarat. This game that was originally played with two cards, was first mentioned in the 1400s when it migrated from Italy to France. Today, the game has many versions and is played all over the world from Macau to Canada.
Blackjack's history is debated but some believe that it came from a Spanish game called 'veinte uno' and it was first mentioned in 1601. The name "blackjack" is an American invention and it is linked to promotions in Nevada casinos in the 1930s.
The first casino, as we know them today, was opened in 1638 in Venice, Italy and it was named Ridotto. Casinos started to open up in Europe in the 19th century and around the same time the US started to have informal gambling houses too.
It is hard to pin down the origins of poker but experts believe it originates from Persia from the 17th century. The first concrete evidence of the game comes from an English actor, Joseph Crowell who observed the game in New Orleans in 1829.
The first one-armed bandit was manufactured in New York in 1891 and the first video slot was invented in 1976.
Conclusion
Gambling dates back thousands of years but the ways we gamble have changed over the years. Today, in Canada both casino gambling and online gambling are legal and there is plenty of brick-and-mortar and online casinos where Canadian punters can seek entertainment.