Are you new to the trade show and expo gig in business? This year could give you the golden ticket to great customers and investor options that you desire! It is natural to feel apprehensive about your trade show exhibit and presentation, but you can ace it all. This blog will help you with five essential tips that an IT sector participant can apply to their product exhibit.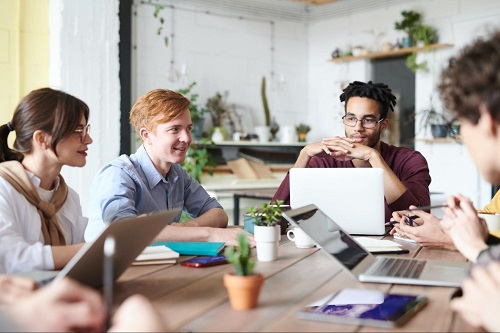 Focus on why your customers buy: Tapping into the market requires a business to understand why the customers need their product. Even in the IT industry, all software and platforms provide value-added services that are high in demand. One of the best ways to excel in your trade show debut is to ensure that you understand why your customers buy from you. Buyer behavior and motive have a lot to do with purchasing capacity. Once you understand what drives your customers to buy, prepare a pitch that touches all these pain points and resolve them with your offering.
Give a unique sale proposition: As seen in the point above, knowing what your customers are looking for in a product or service is essential. This also helps in creating trade show exhibits worth visiting. When you're presenting your business proposition, ensure that you offer a hook that no competitor can top. Having a competitive advantage can look like providing additional services or functionalities. If you have a feature worth leveraging, use it well to attract investors and clients.
Have an illustrative lookbook: Not everyone will be able to hold a lengthy conversation with you at an expo. This is one of the reasons why you need to have a visual representation of your IT product. An illustrative lookbook is far from the boring whitepapers and comprises rich graphics. These cover all the aspects of what makes your product a gamechanger and have a tight balance of text and image. These can act as you silent salesman and procure greater interest in your company.
Create a B2B presentation: The IT field has entrepreneurs who work in the core DevOps team. The way they present is by speaking a tech lingo, which not everyone is familiar with. When you're at a trade show, there is a mixed crowd of attendees, especially from the business end. Often, the business executives aren't interested in technical jargon. The aim is to impress them by showing them the working side of your tech. Ensure that your presentation is clear, concise, and understood by the B2B audience since this is your target group.
Demonstrate your product: Want to make things more interesting? Bring along a working prototype of your product. Demonstrating the capability and operations of your technology live will give you an edge beyond others. Encourage the visitors interested in your exhibit to try using the functionalities or track real-time activities occurring on-site.
Wrapping Up:
We hope that our curated advice helps you understand your ideal audience so that you can fine-tune your approach. Experiencing trade expos is more about learning and assessing once the presentations end. So ensure that you absorb as much as you can to use these insights in improving your business.