The construction industry is one of the largest in the world. Stakeholders in the construction industry have continued to develop new inventions to promote safety, productivity, and efficiency.
The number of construction companies has increased significantly over the years. Adopting technology in various construction activities has helped companies to gain a competitive edge in the industry.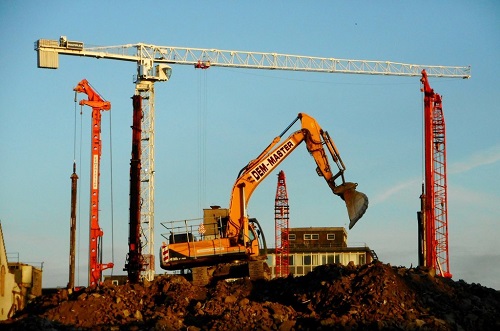 Also, innovations in the sector have resulted in a significant reduction in costs. The changes have enabled stakeholders in the industry to access information about the progress during a construction project and hence, informed decision-making. Using technology in the sector has also helped to reduce work-related injuries.
Artificial Intelligence and Machine Learning
The use of innovations is expected to transform the construction sector for years to come. Machine learning helps to promote the safety of all stakeholders in construction projects. For example, some organizations are using cameras to reduce risks that workers on construction sites are exposed to.
Artificial intelligence allows engineers to make automatic observations in a construction site and identifying any potential hazards. The innovations are also expected to play a vital role in activities such as bid prep and project management.
Virtual Reality
Some experts in the construction industry have revealed that virtual reality in the sector will be a game-changer. One of the main drawbacks of adopting virtual reality is that it is expensive. Currently, only large organizations are using innovation. Innovators are working to make virtual reality more affordable.
Drones
There has been an increase in the use of drones in construction sites. Drones can be used in many ways during a project. A drone can be used to capture videos and quality images, which can be used to make informed decisions.
For example, traffic cones are used in road construction projects to redirect traffic safely while directing construct equipment through beacons and other wireless devices.
One of the ways that drones have transformed the sector is mapping, which used to be a long process. Traditionally, construction companies had to hire a plane to fly over a site to take images and videos, and it was expensive.
The use of drones has made the mapping exercise faster and less expensive. The devices are also more accurate as compared to the quality of data that was collected using hired planes. Some software is used to analyze and compiled the data obtained from the drones.
A drone can also be used for inspections in a construction site. Construction workers are exposed to many risks when inspecting a project. By using a drone, the process can be safer and more efficient. Site managers can view the footage obtained from the devices in the comfort of their offices.
The use of Mobile Technology
Stakeholders in the construction sector have embraced mobile technology in various operations. A significant number of companies in the construction industry are using some form of mobile technology.
Experts have pointed out that the use of mobile software can improve various aspects of a business. For example, mobile software can be used in fleet management, cost control, and data collection.
Mobile technology facilitates communication among various stakeholders in the construction industry. Therefore, stakeholders can make informed decisions about problems that may arise during a construction project as they have real-time data.
According to some experts in the construction sector, reworks are major expenses during a project. With effective communication among stakeholders, the chances of rework can be reduced significantly. Mobile technology also ensures better record keeping.
The use of Robots
The innovations are commonly used when carrying out repetitive and straightforward tasks during a construction project. Once a robot has been set up, it can complete a job faster than human beings without taking a break.
The use of robots has led to a significant reduction in the cost of labor and increased productivity. For example, when a bricklaying robot is used, only a mason is needed to supervise the exercise.
Some robots are used in 3D printing. Such robots can be used to print complex and layered parts that will be used in a construction site. As a result, construction works have become more comfortable and faster.
Finally, more innovations are expected in the construction industry to promote the safety and efficiency of construction work.