Building a website is not an easy task, especially if you lack website design or coding skills. Hiring a skilled designer can save you a lot of time and value for your money. A good website gets high traffic and can, therefore, brings you more business.
According to Ottawa Web Studio, the right website designer should use clear-cut ideas and concepts tailored for every client. Here are essential things to consider when choosing a web designer.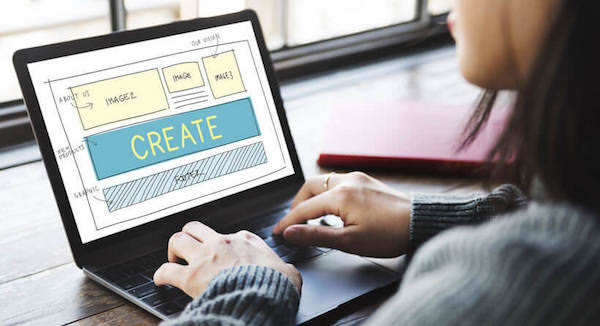 Define Your Budget
Your budget will determine the quality of the web design you want and where you will get it. It will help you have an idea of what results to expect. Remember that your website will be an investment, not a cost. It is better to maximize your returns than to minimize your investment.
Inquire about the estimated cost for the site you want and the billing process, whether you have to make deposits or receive invoices monthly. Consider whether the web designer will maintain your website after the initial design and the cost of that.
Note that you are responsible for the budget, and you should stay within the agreed scope.
Define Your Technology and Design Needs
Be clear about how you need your website to function, how you want it to grow, and if you will need to edit the site's content. Know how you want it to look and feel. The more specific you are about your needs, the better results you will get.
You can give examples of websites you like or point out your frustrations with existing designs.
Once you know the direction you would like to go, you can choose a web designer. The right designer will tell you how achievable the features are. For the best results, avoid using vague ideas or concepts and always use references.
Choose the Kind of Designer You Want to Hire
The web design and development industry is quite saturated. This is good because it gives you a lot of room to find the right fit for your project:
There are many freelancers with varying capabilities. They are generally cheaper except for the well-known designers in the industry that are constantly sought after. Hiring a freelancer is usually quite an informal process, which may turn out to be a good or a bad thing. A good freelancer will be accommodating, communicate well, and adhere to your needs. An unprofessional freelancer, on the other hand, will be the opposite.
Design agencies include medium-sized teams that work on the client's projects. They are more expensive than freelancers because of pooled expertise and teamwork. They offer excellent customization and frequent communication. You can choose a freelancer or a design agency for your project depending on your needs and budget.
Look at The Portfolio
To find the best web designer, look at their portfolio to see if they have experience in your industry. It will also give you an insight into their skills and capabilities. Their portfolio will help you understand their design style and see if it fits your needs. You will see what they can potentially create for you and decide whether it is good enough.
Read Client Testimonials
Client testimonials and reviews will enable you to evaluate the quality of their services. Customer testimonials and ratings are more likely to give unbiased feedback. When people's reviews are mostly positive, it is a good sign, and you can go ahead and hire the designer.
Bottom Line
Choosing a website designer does not have to be an exhausting process full of unknowns and frustrations. Ensure you understand what you want, and clearly communicate your expectations.
If you are not familiar with web design, ask lots of questions. The best designers will have no problem explaining things to you.