When you're looking to hire an attorney to help you get the best results possible when you are facing criminal charges, many people end up picking a lawyer who they regret hiring later on. This mistake could end up costing someone their freedom, their job and their reputation. Following these tips below to end up picking the best lawyer available to represent you.
Most attorneys will offer a free consultation to go over your case, see if you're the right fit for them, and if so, try to win your business.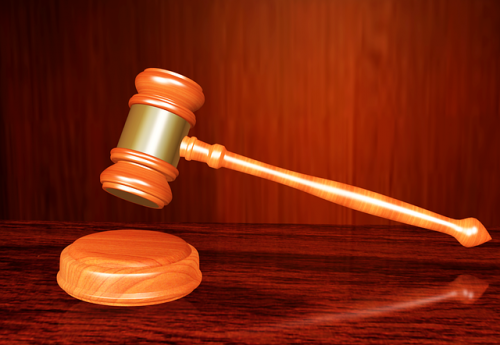 This is also an opportunity for you to assess the skills of the attorney and the other factors we'll discuss later in this article.
Price
There are a lot of people who think the lawyer who quotes the highest price is the best lawyer. This is horrible advice. While there is no playbook a person can use to get the best lawyer on their side, simply retaining an attorney because they charge a high price is a grave mistake. There are many lawyers that will charge a client a high price because they don't really want to handle the case, but if the money is high, they will be willing to handle a case they would prefer to avoid dealing with. Reasons an attorney may not want to handle case include the distance between their office and the courtroom the case is being handled at. The type of charge the lawyer will be defending again. Many lawyers are not interested in handling a case that deals with criminal sexual conduct but will be willing to do so if the price is high enough. Finally, lawyers may charge a high price because they feel their potential client will be someone they would rather not work with.
Of course, retaining a cheap lawyer is also a bad idea. If you are looking to hire a lawyer in Grandville, Michigan, the going rate for a dui is at least $2,000. If someone looks hard enough, they will find someone who would take the case for $1,000. The reason their price is so cheap is because the lawyer either lacks experience handling these kinds of cases or is desperate for clients. Either way, if you want to retain a skillful lawyer, can you afford to go cheap?
There is a sweet spot to be found when it comes to price. This zone is usually in the upper middle range. If you have called several lawyers up and have been quoted prices that range between $1,000 and $5,000, I would look for a lawyer that charges $3,500. These lawyers are not ripping their clients off and typically have the experience and reputation you need to get a great result.
Local
If you are looking to hire a lawyer that practices law in Allegan County, Michigan you want a lawyer who knows the judges, prosecutors and law enforcement agencies in that county. Why would you hire a lawyer who only practices law in Ottawa County, and never gets in front of judges in Allegan? Knowledge is power and make sure the lawyer you hire has that power on his side.
Experience Handling Your Type of Criminal Charge
You will want to work with an attorney that has a lot of experience handling the types of cases you are charged with. You will want to hire an expert criminal defense attorney. You will want a lawyer who only practices criminal defense. Why hire a jack of all trades attorney who only handles a few criminal cases? Even if an attorney only practices criminal defense, you will find that some of these attorneys take on criminal cases of any nature. you'll want to look for someone who specializes in a specific area of criminal defense. Many criminal defense attorneys will specialize in one area like Domestic Violence , DUI, theft, or drug charges. Be sure to hire an attorney who has handled numerous cases that are like yours.
Find an Attorney With a Great Reputation. 
Reputation is more than looking at a lawyers rating on AVVO or their Google My Business Rating.  Attorneys can have a good reputation for winning cases at trial, negotiating good deals for their clients and for providing great customer service.
So how do you find an attorney with a good reputation?
Read their testimonials and reviews. See if the reviews go into detail about cases or if they just have a lot of five-star reviews with no commentary.
If you sit down with an attorney for a free case strategy session, feel free to ask them if you may speak to clients that have worked with them before. If they say no, be skeptical about what you read about them online. I have plenty of happy clients who are willing to speak about my abilities because they are thrilled with the results, I have gotten them.
Customer Service
Everyone wants an attorney who is a big hitter and who can command respect of a jury. However, customer service is always a very important part of an attorney's job. You need to trust the advice your attorney gives you. You two are partners in the case. You do not want an attorney that only views you as a file.
You'll be partners in every decision made on your behalf. Some attorneys will only see you as a case file and this can have negative results on your case.
Ask yourself these questions before you hire a lawyer:
"Does this attorney seem like someone freely talk with about my case?"
"Does this attorney care about me and desire to get me the best results possible?"
"Can I talk freely and openly with this lawyer about all aspects of my case?"
"Does my potential lawyer talk to me in a way I can understand?
"Will this attorney earn the trust of a jury, judge, or prosecutor?"
Final Thoughts
Remember to take the time needed to properly research an attorney. The first thing you need to understand what criminal defense attorneys actually do every day. You do not need to hire the first attorney you interview.  If you take time to think about what is written above and ask the questions listed here, you are well on your way to retaining the best lawyer possible for your case.
May your search for a good criminal defense attorney be fruitful!
Attorney Shawn James Haff
https://www.criminaldefenselawcenterwestmichigan.com/