Search engines use a variety of algorithms to determine the ranking of web pages, including factors such as relevance, authority, and user experience. Some key elements that influence page rankings include keyword usage and quality content, top-quality backlinks from reputable sources, website speed and security, mobile device optimization, and user engagement metrics such as bounce rate and time spent on site. At our SEO services company, we utilize a variety of tactics to help optimize our clients' websites for better search engine rankings.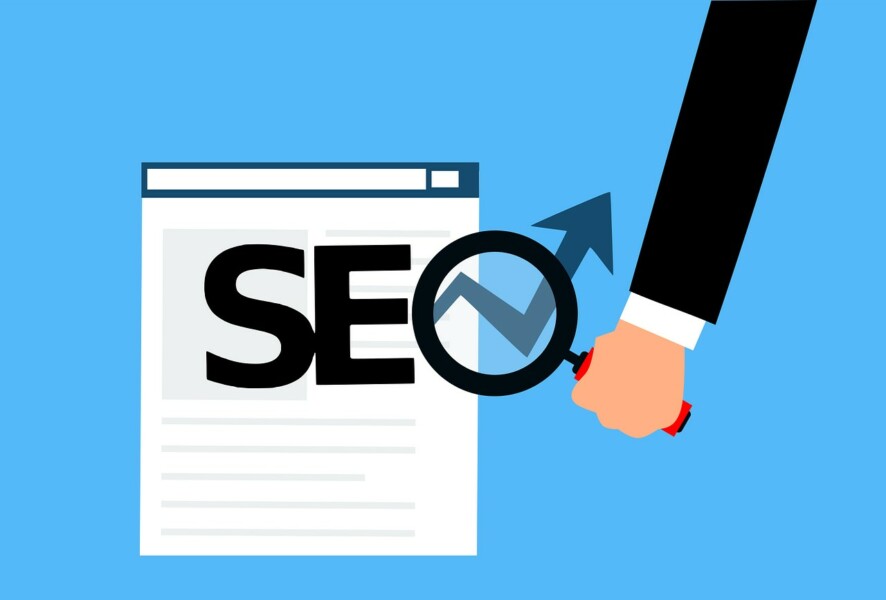 Understanding Google's PageRank Algorithm
When we talk about organic ranking web pages on Google, understanding the PageRank algorithm is crucial. PageRank is a metric used by Google to determine the importance or relevance of web pages on the internet. It works using a proprietary algorithm that assigns a numerical score from 0 to 10 to each webpage based on the quality and quantity of links pointing to it.
To understand how the algorithm works, imagine you're at a dinner party. The host asks each guest to recommend their favorite dish from a local restaurant. If one person frequently suggests dishes, you'll be more likely to trust their opinion over someone who has only suggested one dish. Similarly, if many sites link to one webpage, Google considers it more relevant than those with fewer external links.
While PageRank is no longer the sole factor in determining rankings, it is still an essential component of Google's search algorithm. When both links' quality and quantity point toward a website, it shows that the site has helpful and engaging content that people rely on and share.However, some argue that reliance on inbound links can lead to black-hat techniques such as spamming and link buying. These methods can artificially inflate a website's score without providing value for users. As such, some marketers argue that algorithms like TrustRank may be better suited for determining the authority and relevance of websites.
Importance of Links and Quality
Links remain one of the most critical ranking factors for search engines like Google. Inbound links are essentially endorsements that signal industry authorities consider your content valuable enough to recommend it to readers.Think of links as votes in a popularity contest. The website with the most votes (links) is deemed the winner, giving it greater visibility and exposure to its content.
However, not all links are created equal. Google takes into account the source's quality (i.e., highly-regarded websites are given more weight) along with other factors such as anchor text, page context, and domain relevance when assessing links' value.
For instance, if two websites dedicate a similar amount of effort to creating valuable content but one has ten quality inbound links from authoritative sources, while the other only has one or two low-quality comments linking them to their content, which website do you think would rank higher? Obviously the first one because it has more endorsements from notable sources rather than just spammy comments.
In short, building high-quality backlinks should always be a primary goal for webmasters looking to improve their website's ranking on search engines like Google. In the next section, we'll look at specific strategies for implementing successful SEO practices that can help boost your PageRank and increase your website's organic traffic.
The Role of Recursion
Google's PageRank algorithm determines the relevance and importance of a web page based on the number and quality of links that point to it. However, the algorithm also takes into account the importance of those linking pages and their relevance to the topic at hand. This is where recursion comes into play.Recursion in computer science is the process of defining a problem in terms of itself. In the context of Google's PageRank algorithm, recursion means that each page's ranking depends not only on its own link profile but also on the ranking of all pages that link to it.
For example, if Page A links to Page B, which links to Page C, and so on, the importance of Page A is affected by the importance of all subsequent pages down the line. Thus, even a small change in one page's ranking can have a cascading effect throughout a large network of interconnected pages.To illustrate this point, think about how a single citation in a research paper can give weight to an entire argument. Similarly, one highly-ranked page linking to another can significantly boost its ranking, in turn boosting the ranking of any pages linking to it.
Therefore, it is crucial for website owners to focus not only on their own link profile but also on cultivating relationships with other high-quality websites within their niche. Building strong connections with authoritative sources through guest blogging or collaboration can go a long way in improving overall rankings through recursion.
Implementing Web Search Engine Optimization
Now that we understand the role of recursion in Google's PageRank algorithm let's explore some practical strategies for implementing effective search engine optimization (SEO) and improving your website's ranking.
Quality Content and Information: As mentioned earlier, Google rewards web pages that provide relevant and high-quality information. Therefore, creating well-researched and original content can significantly improve your website's ranking. Make sure to use appropriate keywords, headers, and meta tags without overdoing it.Think of content like the foundation of a house. If the foundation is weak, the rest of the structure will eventually crumble. Similarly, if your website's content is thin or lacks depth, it will be challenging to attract and retain visitors over time.Optimizing Page Elements: Along with quality content, optimizing various on-page elements can also improve your website's search engine ranking. Pay attention to elements such as title tags, meta descriptions, alt text for images, and internal linking structures.
For example, using descriptive and keyword-rich titles can help Google understand the primary subject matter of a page better. Similarly, optimizing image alt text can improve accessibility for visually impaired users while providing additional context and clues to search engines regarding the page's content.
However, some argue that focusing too much on technical SEO elements can take away from the user experience. Thus, it is crucial to find a balance between optimizing factors that affect search rankings without compromising the overall usability of your website.
Role of Quality Content and Information
In today's digital age, quality content is king. This statement holds particularly true when it comes to optimizing your website for search engines like Google. Relevant, informative, and engaging content that resonates with your target audience is the cornerstone of a successful SEO strategy.
For instance, let's say you are running an online clothing store and want to rank higher in search engine results for queries related to "women's fashion." In order to improve your PageRank, you need to have high-quality content that targets these keywords. Posting well-written articles on current fashion trends, styling tips, or recommendations on how to dress for different occasions can attract potential customers and encourage them to engage with your brand.
Furthermore, creating quality content helps establish your website as an authoritative source. As more people share or link back to your content, you demonstrate to Google that your site is relevant and valuable – a great way to boost PageRank! By emphasizing quality over quantity and making sure the content on your website is up-to-date and factual, you'll build trust with both search engines and visitors alike.Some people may argue that regurgitating information from other sources or stuffing keywords into mediocre content with little value is enough to land on the first page of Google search results. However, doing so can actually harm your ranking in the long term. Not only does low-quality content provide minimal benefit to users – who might leave your website almost as soon as they arrive – but it can also trigger Google's algorithmic penalties that push sites down the ranks rather than up.
Monitoring Website Ranking Status
Now that you understand the importance of creating quality content for SEO purposes, let's look at tools available to monitor how well it's performing in search engine results. There are various methods you can use to track, measure, and improve your website's ranking status.
One of the most popular tools for monitoring website ranking status is Google Analytics – a free web analytics service provided by Google. By analyzing the data you collect from Google Analytics, you can determine which pages on your site are attracting the most visitors and see how people interact with them. This information is essential in helping you identify weak areas and devise strategies to fix any issues or capitalize on what's working well.
Using Google Analytics also allows you to track key performance metrics such as bounce rates, click-through rates (CTRs), average session duration, and more. Bounce rate refers to the percentage of visitors who leave your site after visiting just one page – a high bounce rate often indicates that your content isn't engaging enough or that your page load speed is too slow. CTRs, on the other hand, give you insights into how many people clicked on your site's link from search results, while average session duration tells you how long users typically spend on your site.
Just like checking your car's vital signs before going on a long drive, it's important to regularly monitor your website's health and performance using tools like Google Analytics. This enables you to identify any issues before they become major problems down the line which can impact your PageRank.
Using Google Analytics for Insights
Google Analytics is a powerful tool that can provide valuable insights into how your website is performing. By tracking visitor behavior, traffic sources, and other metrics, you can gain a better understanding of how users are finding and interacting with your site. This information is key to improving your site's PageRank and increasing its visibility on Google.
For example, let's say you notice a high bounce rate on one of your website pages. This means that visitors are leaving the page shortly after arriving, likely because the content is not engaging or relevant to their needs. By using Google Analytics, you can pinpoint which specific elements of the page may be causing users to leave and take steps to improve them.
Additionally, Google Analytics can help you identify which keywords are driving the most traffic to your site. By analyzing this data, you can optimize your content to target these keywords more effectively and boost your search engine rankings.
Of course, it's important to remember that while Google Analytics can provide valuable insights, it's up to you to analyze this data and take action based on what you find. Simply tracking metrics without making changes won't necessarily lead to improvements in your PageRank.
Read Next: Best Emoji Apps