Yes, it is possible to create a website with a low or zero budget. In this post, we will learn how it is possible.
The main reason that why we are recommending some alternative method to create a website with less budget is because we know the fact that not all businesses have a big budget at an initial phase. Thus, not every business owners are capable of investing a lot of bucks in hiring professional developers and designers.
And that is acceptable.
Starting with a new business is the biggest risk, as you need to invest a lot of cash for the initial period of time. Most of the owners will prefer to save money by creating a website on their own but not hiring any developer.
And that's not a bad idea. You also should prefer creating a website on your own if you are really looking to save a lot of bucks.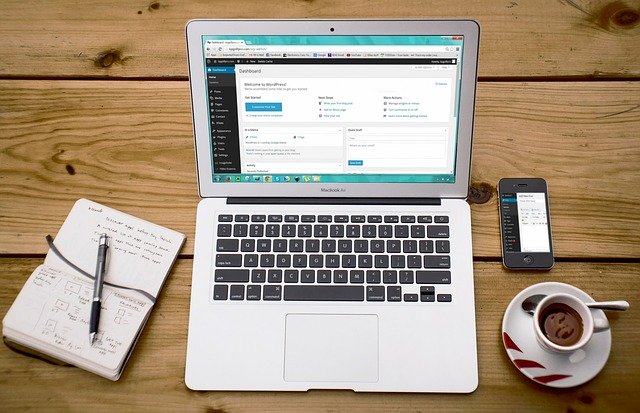 Let's see how you can create a website with a low or a tight budget
The main things you would require to create any sort of websites are:
The domain name ( www.mywebsitename.com)
The hosting for a website where you can store your online presence
Best WordPress free themes and plugins to build a website.
Domain Name
The domain name can be considered as the address of an online business which can be used to direct the people to get access to the your website. If you want to build a professional and trustworthy image in front of your visitors then it is very important to have a business domain name.
You should check out the available domain name first then decide on the name of your brand. For example, instead of .co, you can choose .com or you can make use of hyphen in between two words such as if onlineraita not available then you can take online_raita and so on.
Where you should register the domain name?
In less than £10 you can register the domain name. You will find that there are some domain service providers which even offer free domain name. But before getting any one of them keep in mind to check the services they will be offering.
Some of the best companies where you can purchase the domain names are
Bluehost
Domain.com
Namecheap
NameSilo
Gandi
and many more
Hosting
Without hosting you can not have a website. Hosting is the priority because you can store images, website files, content, pages of your website online with it.
Why to always choose the best hosting company?
It is very important to choose the best reliable host because it will help you to present yourself online in the best possible manner. The most important reasons to choose the best host are for server security and load speed.
Load speed
To make your business reputation online it is important to focus on the load speed factor. People dont have much time to wait thus they look for a website that loads faster and is lightweighted. People look for a website that loads within 2 seconds.
A slow website will be a reason for a higher bounce rate which is very bad in terms of SEO.
Prevention from hacking
Some hosting providers are the main reason for being website hacked as compare to other websites. And this could be because of a number of reasons which also include outdated software, vulnerabilities in plugins, etc. And this happens mostly in cheap providers.
Which hosting is best and what would be the cost?
You will find a number of hosting providers on the internet which offer different features and Add-ons.
The total cost will actually depend on the feature and requirements you are looking for. Some hosting providers will charge you on monthly basis but you can choose a yearly package too to save savings in bucks.
Some hosting providers that offer services at reasonable rates are
Website design
You should choose a WordPress platform to start creating a website quickly and easily. In no time you will be able to create a website using WordPress. It is a free content management system. Thus the WordPress is used by more than 20% of websites live on the internet.
Some of the hosting services will offer a one-click installation of WordPress. However, you can set up a complete website with in few minutes. By control panel, you just have to log in to setup.
Now you just need to start adding creativity to satisfy your needs. Dont worry because you dont have to be experienced in coding to start editing a website.
Find the best WordPress theme
You need to make sure you have chosen the best template for your website so that you can customize your website as per your vision. Some themes will comes with limited functionality and features. Whereas some will offer countless features.
But what will be the cost of the theme?
If you have a tight budget then you can choose premium WordPress themes at $30 to $60. Despite that, if you have a zero budget then you can choose WordPress free themes that offer minimal features but elegant designs.
The best place to choose free and premium WordPress themes is SKT Themes. It comes with a lot of free and premium themes. Premium themes will offer extensive features such as 1-year support, comprehensive documentation, and updates. Whereas free themes will have limited options but it would be sufficient to get the best presence to go live.
You will have more than 250+ options to choose the theme for your business niches and 130+ free themes that is easy to use by a technical as well as non-technical person.
While customizing a website, you would require so many customization options such as Google font option, Color picker option, header and footer styles, blogs and page layouts, multilingual nature, translation ready, and so on. Therefore it is important to choose a WordPress free themes that consists of all these factors.
Conclusion:
We have considered all the things that will require to create a stunning website plus we have seen some alternatives that will save your money in dollars.
Rather than focusing only on money you should also consider the main investment factor i.e. energy and time. You will have to invest your time and energy while choosing best website features, functionality, hosting services, domains, plugins, themes, etc.
Read Next: 10 Best Photoshop Sports Templates