Data is the most important base for enterprises in today's fast-paced corporate world. It influences company decisions, consumer engagements, and overall performance. Many firms have moved to cloud database management solutions to realize the value of data fully.
Cloud databases provide scalability, cost-efficiency, and accessibility, making them an appealing option for modern businesses. However, you must use best practices in cloud database administration to achieve optimal business continuity and performance.
This article examines how good cloud database administration may help organizations enhance efficiency and maintain uninterrupted operations. We will go through crucial tactics that will help foster excellent business continuity.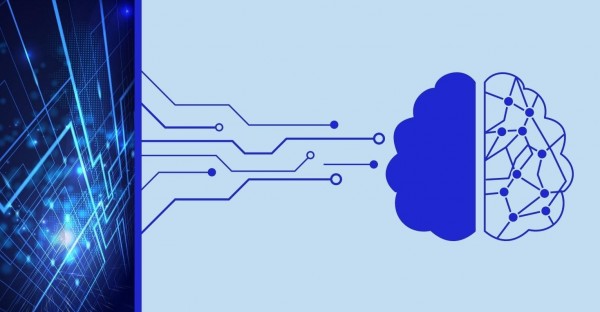 Cloud Database Performance Monitoring
Continuous performance monitoring is essential for good cloud database administration. Tools that monitor performance parameters such as response times, query execution speed, and resource consumption can assist in identifying bottlenecks and proactively addressing them. Businesses should implement real-time monitoring tools, configure alert systems to notify administrators when performance metrics exceed predefined thresholds, analyze historical performance data to identify trends and patterns, and plan for scalability by adjusting resources to optimize cloud database performance.
This proactive strategy helps to avoid downtime and promotes a positive user experience. While cloud databases provide easy scalability, they need an aggressive approach to minimize performance deterioration during spikes in demand.
Documentation of all the Inputs and Outputs
Adequate documentation is an integral part of cloud database administration to consider. Because of this, documenting all database processes' inputs and results is critical. Through troubleshooting, having well-documented inputs and outputs makes identifying problems when they arise easier. It saves time and reduces downtime when resolving issues.
Documented processes and procedures also aid in knowledge transmission within a business. New team members may rapidly learn how the database works, cutting down on onboarding time. On the other hand, regulatory compliance in many areas necessitates extensive paperwork. Accurate records ensure that your company adheres to all applicable rules and requirements.
Seeking Professional Help
Cloud database maintenance may be difficult and time-consuming for enterprises, making professional support a wise investment. Due to the challenges that cloud database administration brings to most businesses, seeking Cloud Data Management specialists is essential since these specialists have an extensive understanding of numerous platforms and technologies. The cloud data management specialists can offer personalized solutions, and can install rigorous security measures to safeguard data from breaches and cyber attacks.
They may also save expenses by advising the best resources and scaling tactics, reducing expenditure on needless infrastructure. Furthermore, they can address possible difficulties ahead of time, lowering the chance of downtime and maintaining continuous operations.
Reporting on Regulatory Compliance
Compliance with data protection and privacy standards is non-negotiable for organizations working in regulated industries. To guarantee compliance with these standards, effective cloud database administration involves comprehensive reporting mechanisms.
Ensure you implement extensive data auditing and logging tools that trace every data access and change. These logs help show compliance during audits.
Additionally, set up automatic reporting mechanisms to create compliance reports at regular intervals. These reports should provide a comprehensive picture of your compliance status by detailing data access, security controls, and any events or breaches. Conduct internal and external audits regularly to ensure industry-specific legislation and standards compliance. To prevent legal implications, address any discovered flaws as soon as possible.
Seek Database Systems with High Availability Features
High availability (HA) is critical for business continuity but can be expensive. When selecting a cloud database system, prioritize those with comprehensive HA capabilities, including replication, load balancing, failover methods, and data backup and recovery.
Replication guarantees that data remains accessible across several locations even if one data center fails. Load balancing distributes traffic equally among servers, reducing performance degradation or downtime. When a primary server fails, automatic failover systems shift traffic to backup servers, assuring continuous access.
Therefore, regular data backup and recovery is necessary for rapid recovery from data loss or disasters.
Data Encryption and Security Measures
Data security should always be essential while maintaining databases, primarily when hosted in the cloud. Businesses must employ strong data encryption and security procedures to preserve the confidentiality and integrity of sensitive information. Encrypting data at rest and in transit is critical for preventing unwanted access. Consider implementing access restrictions, authentication systems, and strong password policies to safeguard the database.
Employing Regular Software Updates
Outdated software can offer serious security issues as well as impede database performance. Regular software upgrades are critical for maintaining the most significant degree of security and optimizing the operation of cloud databases. Cloud service providers often release patches and updates to resolve vulnerabilities and improve performance. Businesses may lessen the possibility of security breaches and maintain the smooth operation of their databases by remaining up-to-date with these changes.
Conclusion
Effective cloud management of databases is a critical component of company continuity and performance improvement. Organizations may guarantee that their data is safe, accessible, and optimal for their business purposes by employing these practices.
Read Next: 7 Best Hard Drive Space Analyzers