Hard Drive Space Analyzers :- Running out of space on your computer's hard drive can be problematic. Not only will the system start to slow down, but you will also be barred from downloading movies, games, or even work related software.
The best way to handle this situation would be to go down and see which files or programs are taking up your system's space, and then deleting the unnecessary ones. However, your OS just shows you an overview of the memory distribution, and so you need to download third party software to help you.
Recommended:
Best ISO software for Windows
Best DVD Menu & Software
7 Best Hard Drive Space Analyzers
Here we have put together a list of some of the best apps to scan your drive and give you a complete description of what's using up your space. So without further ado, here are our picks for best hard drive space analyzers: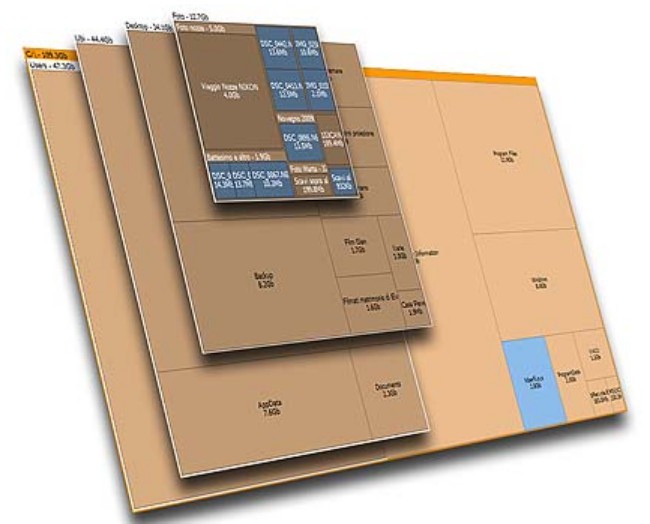 Using this app, you will get a treeview of the most populated areas on your hard drive. It is very useful to get a concise overview of all the heavy files and folders you have in your system, but you can also refine the search to be more specific. You also have the option to tag files and label them for later reviewing.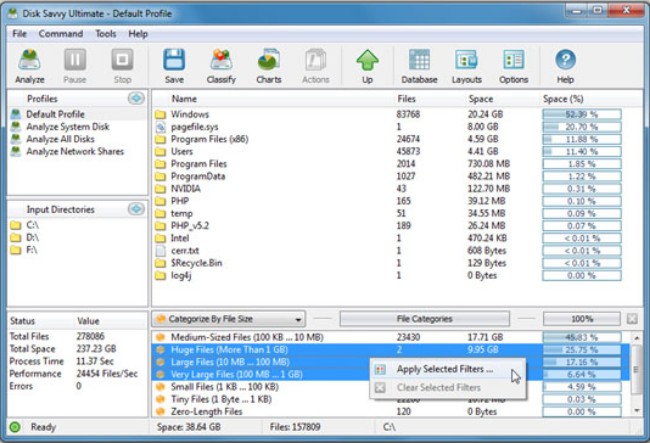 This is a very easy to use app which helps you to analyze internal as well as external hard drives. You can also do some advanced searches, group files through the extensions, and even delete files from within the program. Highlighting features of the app would be the option to see the top 100 biggest files or folders on your PC.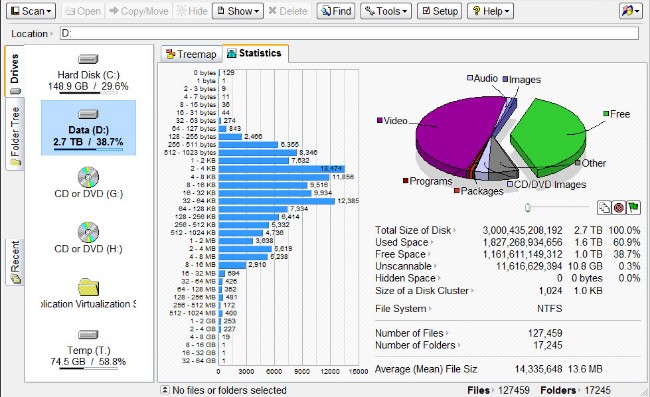 Here is another Windows Specific disk management utility that shows you a breakdown of your biggest, space consuming files through a treemap. You can manage, move, copy, and even delete data from inside the app.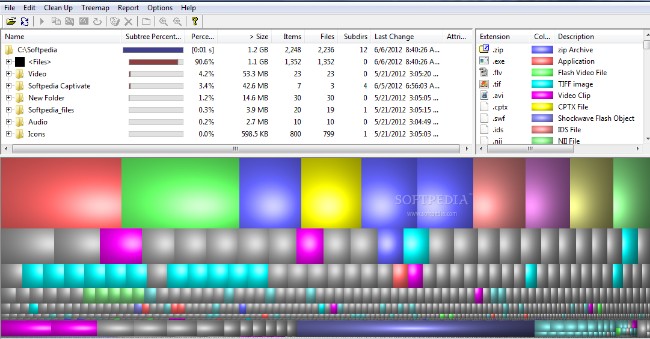 With this app, you can create your custom cleanup commands to move files off the hard drive, or bulk deletes a certain type of file from a selected folder. It also allows you to scan different hard drives and folders at the same time for maximum productivity.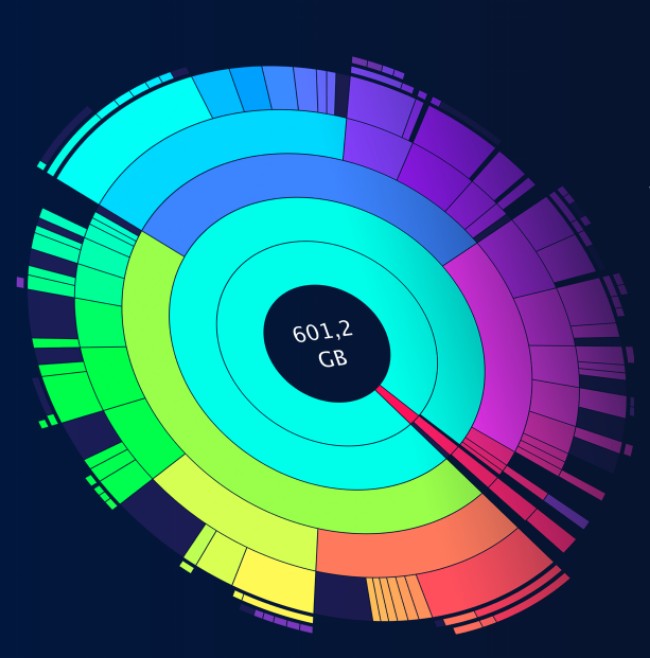 If you are using a Mac, then this is an app aimed at your necessities. Like the other apps on the list, this tool scans your hard drive, but reproduces the result in a "sunburst" or fan like a graph. It groups all similar type of files so you can visually get an idea of how they are organized within the drive. You can also delete files from within the app.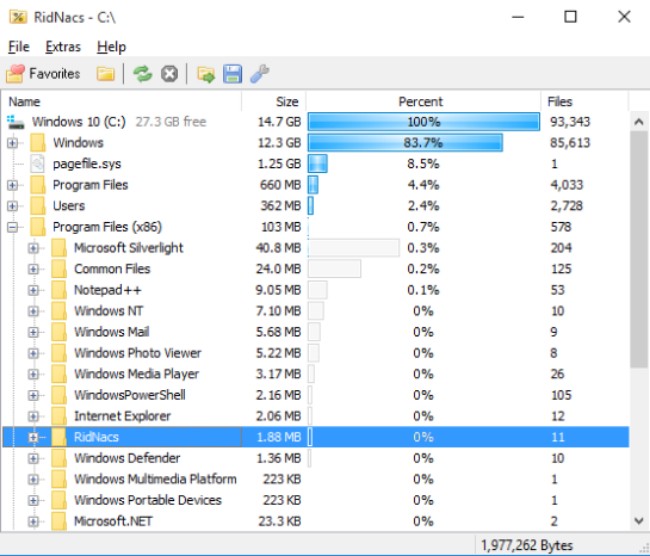 If you want an easy to use program that gets the work done, and don't want to get too deep with features and options, then this is a good pick. Using the program is as simple as working with your Windows Explorer. And despite being so simple, it efficiently finds out all the space-hogging files from your entire hard disk, or from a specific folder.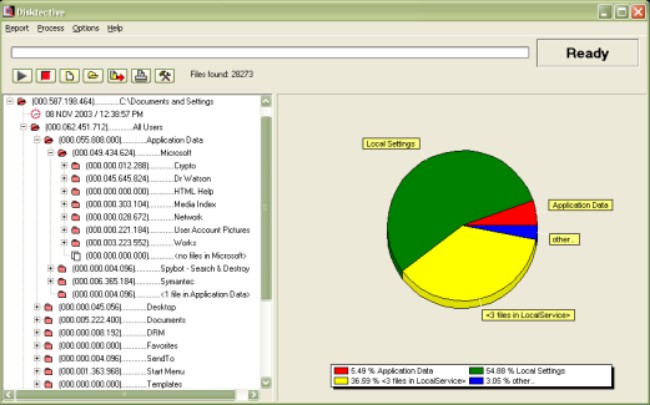 Probably the lightest app on this list, the program will take up less than 1MB of your disk space. But it can efficiently track down all the large files on your system and display the space they're taking up in an easily understandable pie chart. The only drawback is that you won't be able to delete files or programs from within the app. Besides this, it is very light and easy to use.