Over the years, the Internet has inspired us to decorate our homes ourselves. But, if you can't visualize what you want your space to look like, how do you even know where to begin? Easy. Start by establishing an interior design plan. Planning is essential to keep you on track from the beginning to the end. Here's another secret, it will be easier if you have all the details in one place. Here are 9 tips that you should keep in mind when doing some interior design projects on your own.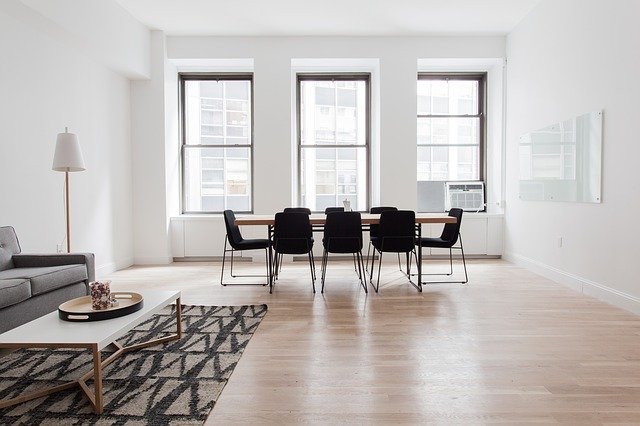 Plan Your Interior Design in PDF
You can source your inspirations online, save images and information about the materials on your computer. Once you have gathered all these, save them in a single document, and convert them into PDF. You can also directly convert images into this format using free JPG to PDF converters.
PDFBear is a free online conversion tool that allows you to edit, merge, split, and compress any PDF files or convert them to a different format and vice versa. It also allows you to password-protect a PDF file or add an e-signature to it.
With such a tool at your fingertips, you can create a mood board that pulls a room together and makes it aesthetically-pleasing and functional at the same time—without the expense of hiring an interior designer.
Save Ideas
You are probably doing this for quite some time: saving photos of rooms, home styles, furniture, accessories, and everything that you want for your home. Keep doing so. But, instead of letting them take up your data storage, why not arrange them in a single document, like how you would in a journal or a mood board? While at it, you can also throw in paint swatches and fabric samples to give you a clearer picture of your plan. Here, you should start to see a pattern, a specific style, or color scheme emerging.
Use Your Existing Furnishings
As you research ideas, you may find yourself seeing your existing furnishings in an entirely new light. You can either use them as they are or transform your furniture pieces to breathe new life into them. Mentally take an inventory of what you own and brainstorm how to incorporate them in your interior design plan. Anything that doesn't fit, you can either dispose of them, sell them, or donate them.
Set Your Budget
Pretty much to this point, you probably already know what items you will need and have to purchase, as well as how much you are willing to spend on them—that is, if you haven't decided on the budget before taking on the renovation project. Whatever the case, your objective here is to keep yourself out of debt. Set how much you can spend on your interiors and create a priority list of the things you'll have to buy. As mentioned above, there may be items that you already have that you can reuse. You can also sell other stuff for additional funds.
Estimate Costs
After setting the budget, you can start researching the prices and availability of the items in your journal. Here, you can try looking for cheaper alternatives to save money while making sure that they still fit your interior design scheme. For example, if you have set aside $1,000 for a bed, look for a $500 alternative. The same rule applies if you discover that the bed you want but costs more than your budget. By doing so, there will be enough room in your budget for a few impulse purchases that you're bound to do while shopping.
Don't Forget to Measure
A hitch that you may encounter during the process is when you discover that the bed that you want will not fit in your bedroom. This is why measuring matters as much as deciding where the rest of the things will go. To avoid this problem, it will be helpful to use painter's tape to mark furniture placements, seating areas, or where to hang frames and artwork. You can also take into consideration the finishing touches, making sure that will not clutter the space or leave it looking cramped.
Maintain a Color Scheme
You may have a good idea of the style you want for your home. But, this is where it becomes quite difficult: choosing a color scheme and sticking to it. Look at your inspiration journal—what colors are the most prominent in the photos you saved? You can try mixing up to three colors or shades: one for the walls, another for larger accents like furniture, and the last for the one that pops in accents like pillows and vases.
Add Texture
Texture is just as important as color. This much is true if you're maintaining a single color scheme such as all-white or neutral. You can opt to invest in linen draperies, leather couches, silk pillows, rattan chairs, and woven baskets. You'll be surprised to see how all these items can create a cohesive living space that pleases the eye, creating a warm, welcoming environment.
Finish With Decorative Storage Items and Greens
To conclude this article, incorporate trays, decorative bowls, and baskets to provide a place for your trinkets. For a touch of life and their health benefits, introduce plants and other greens into your home. They will not only make your home look fresher and livelier, but they can keep the indoor air clean, too!
Takeaway
These are the basics of interior design, and all that's left to do is put them into action! With a little help from a JPG to PDF converter, you can confidently build the design board that will allow you to take your home interior design into your own hands. Do you have any other tips to share? Let's discuss this further by leaving a comment below!